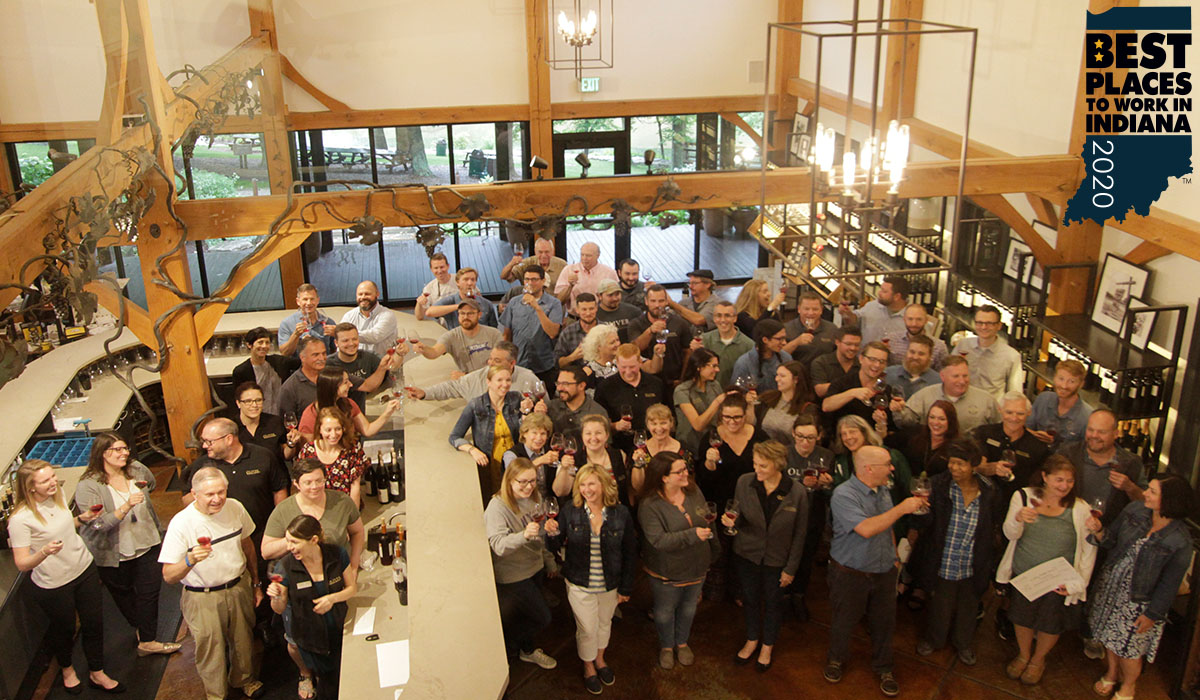 For the second consecutive year, Oliver Winery has been recognized as one of the top 125 Best Places to Work by the Indiana Chamber of Commerce. This acknowledgement is a testament to our dedicated employee-owners and the enthusiasm they bring to work every day. We're taking the time to outline what it means to us to receive this honor and be ranked among so many other excellent organizations.
When you think about "work," what words come to mind? Since we spend so much of our time at work, our jobs may as well be a place we come to for enjoyment, creativity, or at least belonging! Fortunately, so many (at least 125 in Indiana) companies are recognizing the opportunity at hand: to make work a place that brings satisfaction instead of apprehension. The result of our work has greater potential if all of the people who make up our team are fulfilled along the way.
Indiana's Best Places to Work is an annual program hosted by the Indiana Chamber of Commerce since 2006. Over the years the list has grown as more organizations recognize the importance of employee engagement and seek community around this cause. In 2020, Oliver Winery was ranked in the list of 40 organizations belonging to the medium employer category (75-250 employees) for the second year in a row. The Indiana Best Places to Work process includes a comprehensive employee survey which measures leadership, satisfaction, professional relationships, benefits, and employee engagement amongst other benchmarks. The feedback we receive from our team members factors into our decisions for the future and help us become an even better place to work.
So, what makes Oliver Winery a great place to work?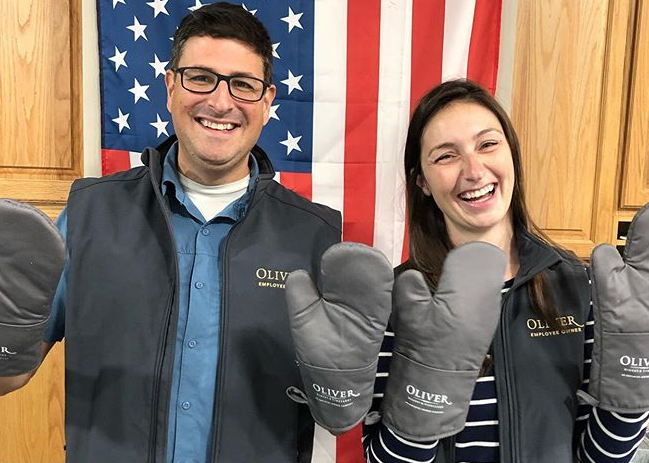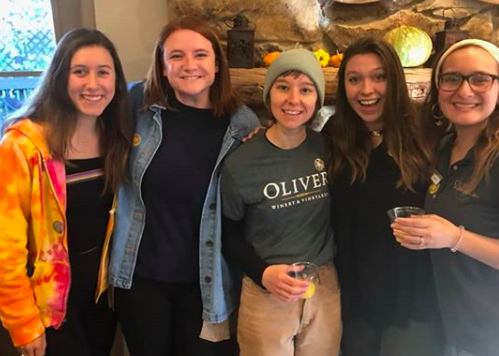 We respect people.
It is the golden rule, after all! Our commitment to respecting our customers, colleagues, and community is at the top of our to-do list every day. This rings true in our office culture, where we show one another kindness, patience, and acceptance, which generates both productive working relationships as well as lifelong friendships. Respect is pivotal in our interactions with customers, too. Our tasting room staff are fulfilled by creating an environment where customers of all kinds are welcomed and valued. Ultimately, our hard work gives us the opportunity to show respect to our community. We come to work knowing that we collectively contribute to organizations that make our community a better place.
We expect quality.
It's easy to do your best work when you know everyone else is doing their best work, too. We expect quality from ourselves, from one another, and from the results we create together. Having pride in what you spend your time doing is so important to satisfaction in your career! That's why we continue finding new ways to add quality to our work. Here's just one example: our operations team is consistently developing and improving standards to ensure every step in our winemaking process creates excellent wine. This commitment to quality translates to the staff's collective belief in our work: the marketing and sales teams can have pride in their own work knowing they sell a product that is made with such attention and care.
We think differently.
Work is so much more fun when you are encouraged to be creative! Thinking differently is something that began with the original Olivers: Professor William Oliver and Mary Oliver, who founded our winery back in the 1970's. They were thinking outside the box when it came to winemaking at the time. Developing a game-changing wine made entirely from orange blossom honey made skeptics think twice about questioning Indiana wine! Nowadays, we continue to be inspired by the Oliver family's ingenuity. This still shows up in our creative winemaking when we release Pilot Project wines that test the theory that the sky's the limit. Fortunately, this "think differently" mindset shows up in other departments too. Our administrative team is always thinking of the next way we can improve our internal communication and recording. Our human resources team is advancing employee engagement with new programs and incentives for staff. Recently, our hospitality team had to innovate to offer wine tasting in an age of a pandemic. We are a company full of creative, intelligent individuals who are always encouraged to bring our ideas to the table!
We get stuff done.
Working at a 100% employee-owned company is not for the faint-of-heart. We're all in. We set our sights high and eagerly strive to deliver results. We all have a stake in the work we do, so we do not hesitate when challenges come our way. This enthusiasm and tenacity make our work environment a place for growth, fun, and satisfaction.
These values make Oliver Winery one of the greatest places to work. Importantly, each value listed here is equally essential: no one value works at the expense of another. It is the harmony of these values which creates an environment we're proud of.
While we're honored to have been voted amongst Indiana's Best Places to work, we know we can always improve. The list is determined in large part (75%) by the outcome of a detailed employee survey. Our survey results show us where our staff see opportunities to make Oliver Winery an even better place to bring their talents every day. We'll keep reaching for the sky!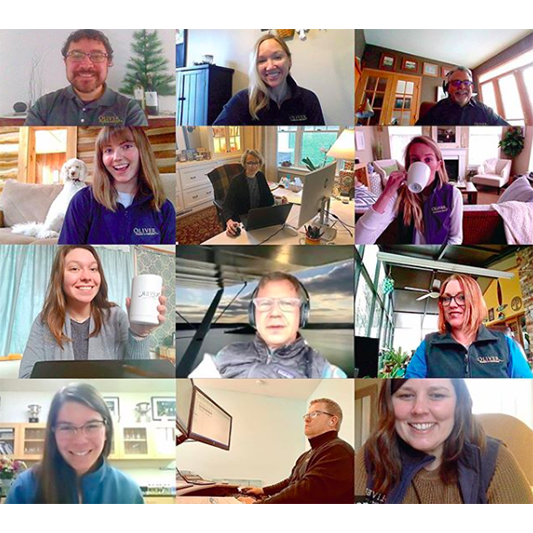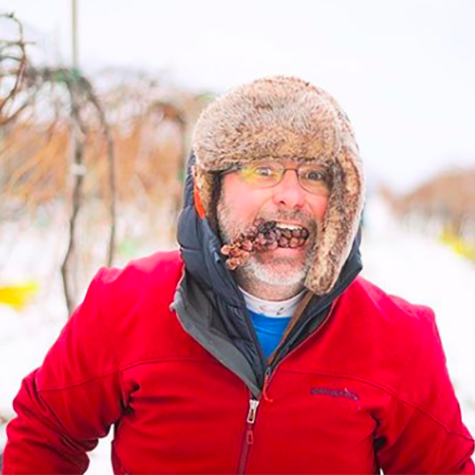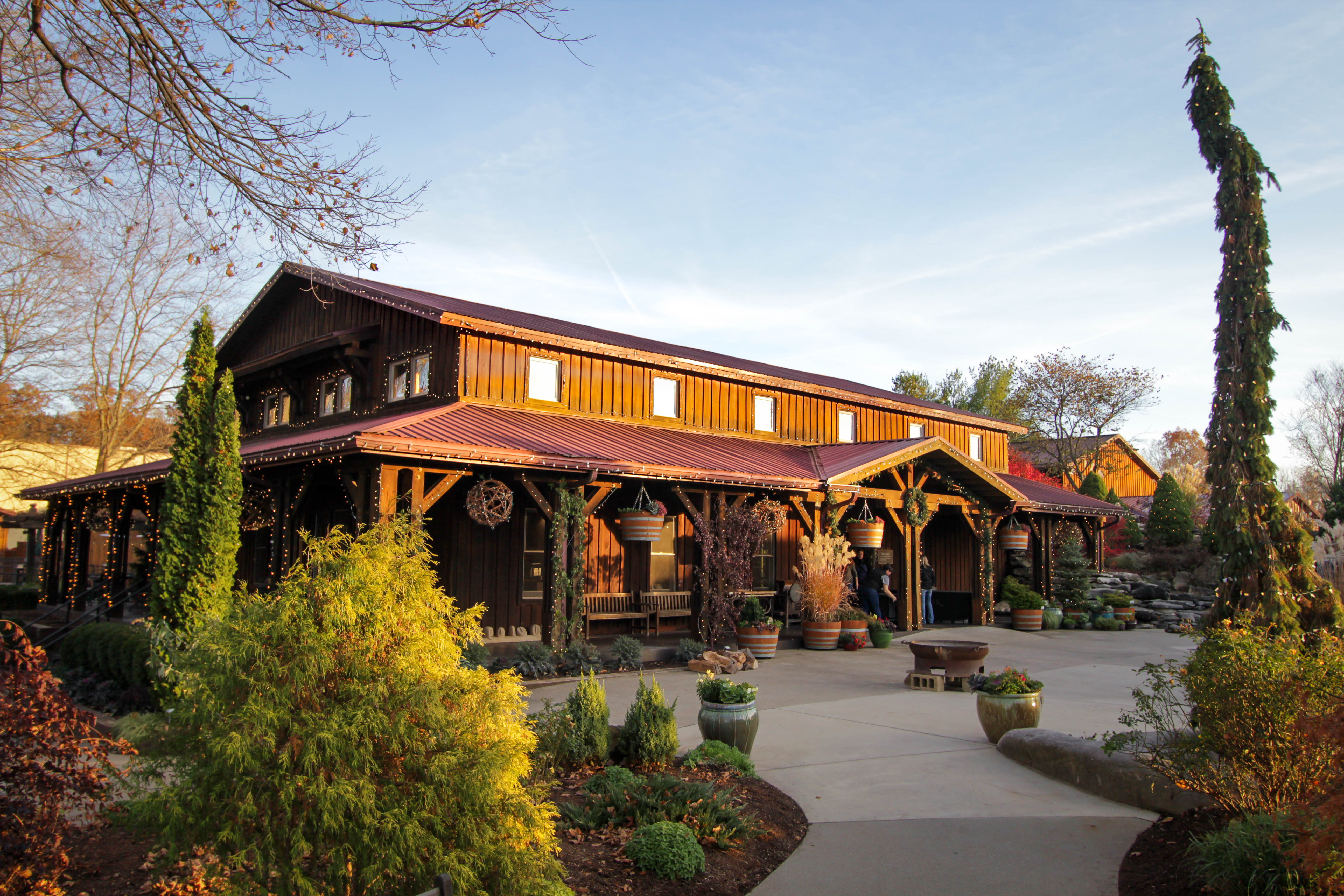 We're glad you're coming for a visit! We want to make sure you get here stress-free. Check out these maps and helpful directions so you can find your way to our Bloomington, Indiana location as easily as possible.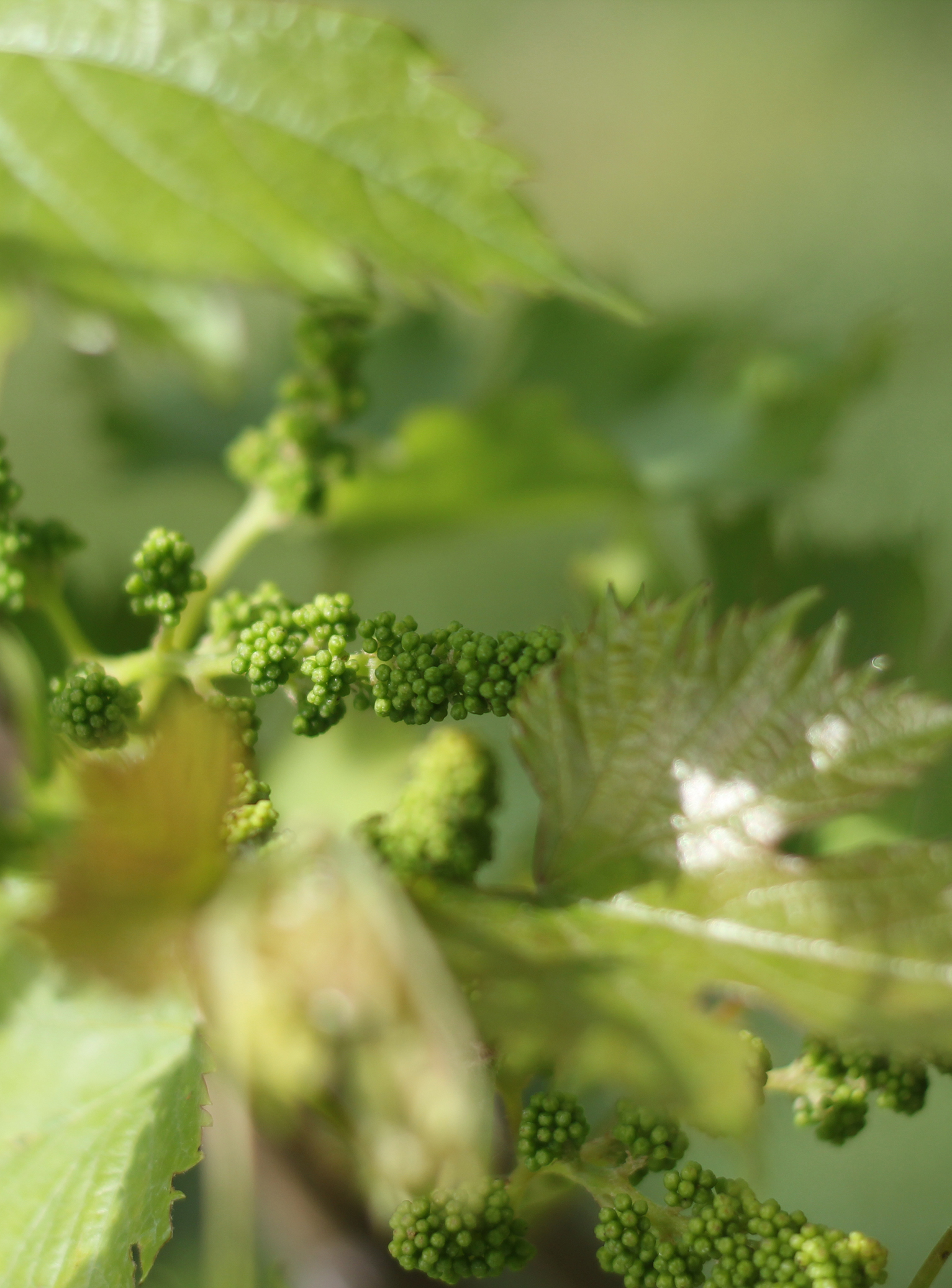 Spring at Oliver Winery is an exciting time deep in Indiana's scenic wine country. Our blooming vines are getting ready to produce clusters of fruit, and right now we are busy setting the stage for the rest of the growing season.