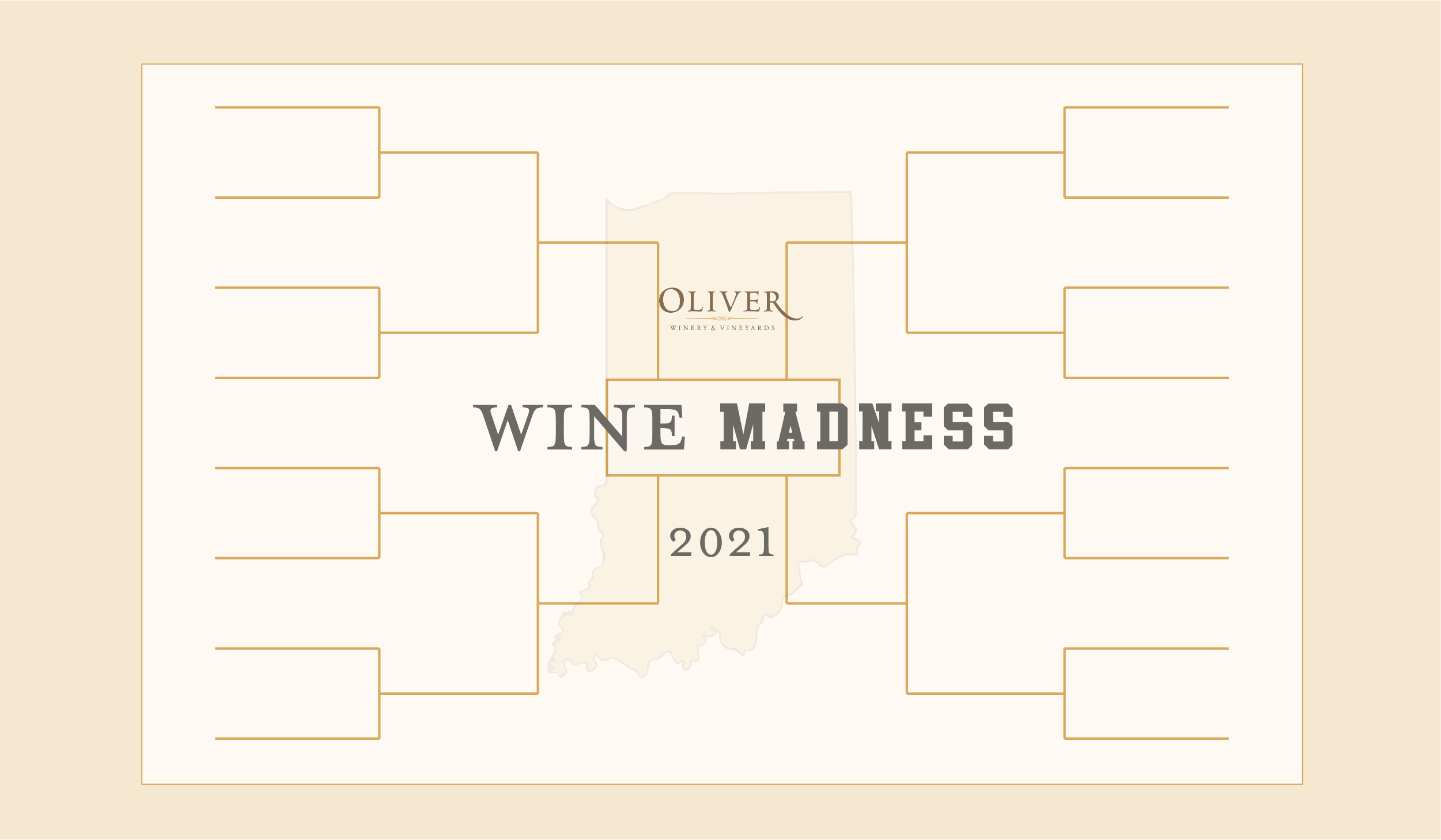 In 49 states, it's just wine... But this is Indiana.
And this is the moment we've been waiting for.
The Rundown
Whether you were born here, go to school here, or visit family here, there's something you've probably noticed: a basketball hoop in every driveway, and an Oliver cork in every wine rack (toot, toot — yes, that was the sound of our own horn).
That's just a small part of what it means to be a Hoosier, but let me tell you, when we love something, we are all in. And when two loves combine? Well, allow me to introduce you to Wine Madness.
For the past 4 years, we've held our own wine-inclined version of March Madness, bracketology and all. Each year our tournament, too, has grown and the competition is only just heating up. This year, with the entire NCAA Men's Basketball tournament being held in Indianapolis, this was just a match made in heaven.
Sappy backstory aside and long story short: you need a bracket. DOWNLOAD YOUR BRACKET HERE >
How it works
Download your bracket and make your picks (type them or print it out and write them in).
Voting will begin on Thursday, March 18 for Round 1 in the Oliver Winery Instagram Stories. Make sure you are following!
Results for each round will be posted the next day.
Score your bracket and share your results using #WineMadness2021.
It's more fun with friends! Share this post and create your own league. Bragging rights are worth a lot these days.