Behind the Vines
No pretenses here — only the good stuff.
Popular Categories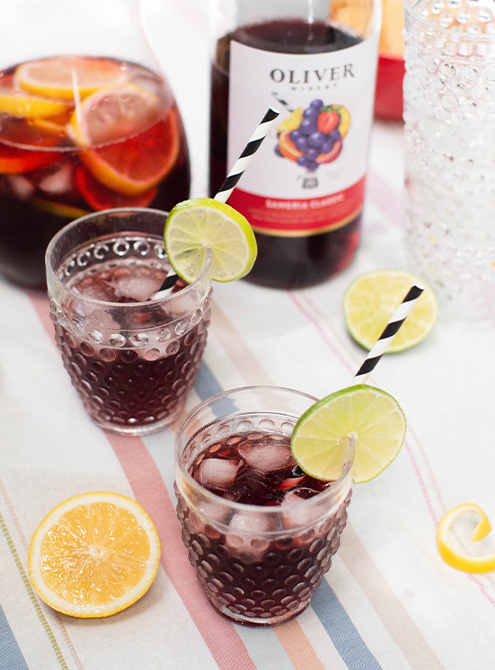 It's back, bigger and better than ever! Pair Sangria Classic with casual daytime and evening gatherings with family or friends. Sip on this deliciously bright, juicy treat on carefree afternoons and relaxed evenings while the sun goes down.
Shop Oliver Wines
Try an in-home tasting or stock up your wine cabinet. We can ship to over 30 states (and counting), and there's always something new to mix up.
Stay in Touch
Be the first to know about all-things-Oliver, including new releases and special sales. It's our way of playing favorites.