Bakery Series
Oliver Winery's best-selling collection of bottled desserts. Try a piece of pie for every season, no fork necessary.
Please start by selecting your state to see which products we are able to ship to your door.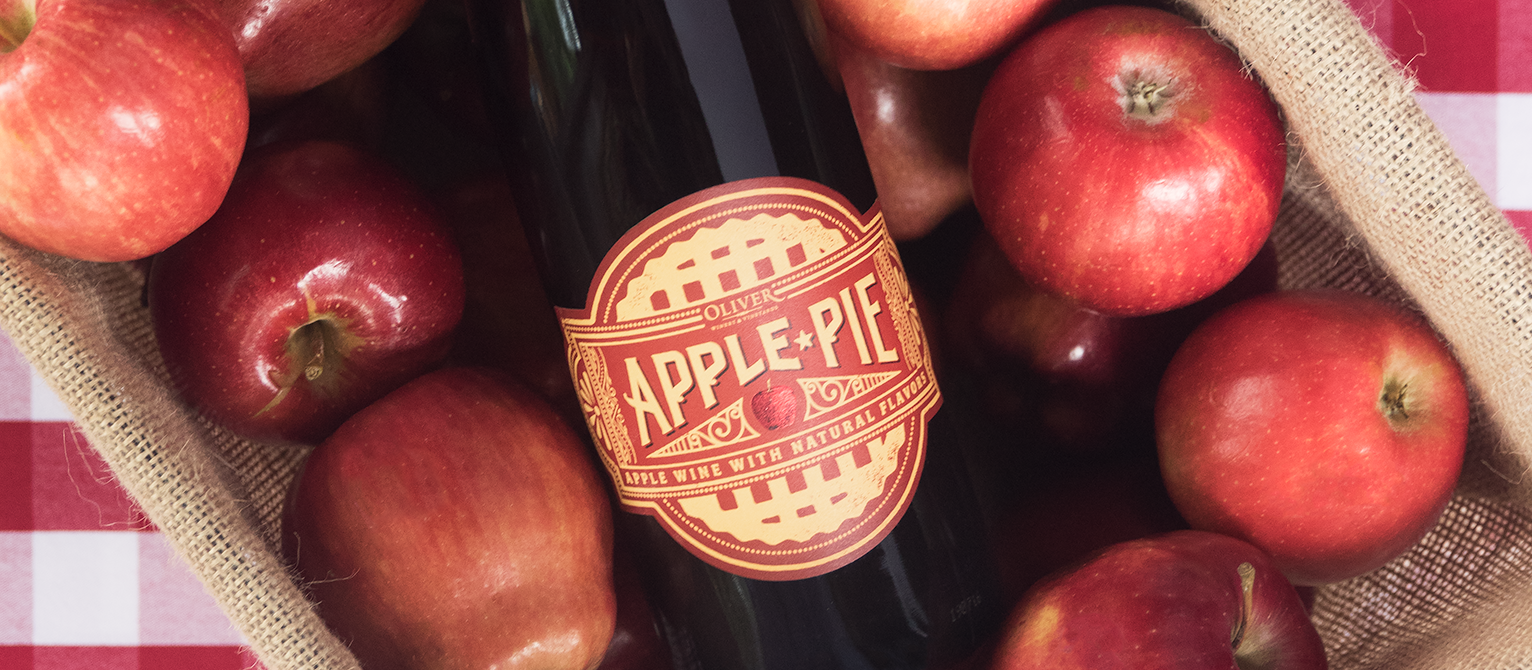 Pour yourself a slice.®️
Distributed in 40+ states across the U.S. Taste the refreshingly real difference. Find our wines near you
You'll imagine we spent hours peeling and slicing fruit to make fresh-baked pies. You're almost right. For these wines, we painstakingly perfected the balance of tart, crisp, fresh fruits and creamy sweet vanilla. Oliver Bakery Series wines are made with fresh-pressed, 100% apples (no concentrates!), for a nice neutral base. Then real fruit flavor gives it that chef's kiss. It's an easy, guilt-free indulgence.
No baking. No fuss. No forks. Just fun. #losethefork