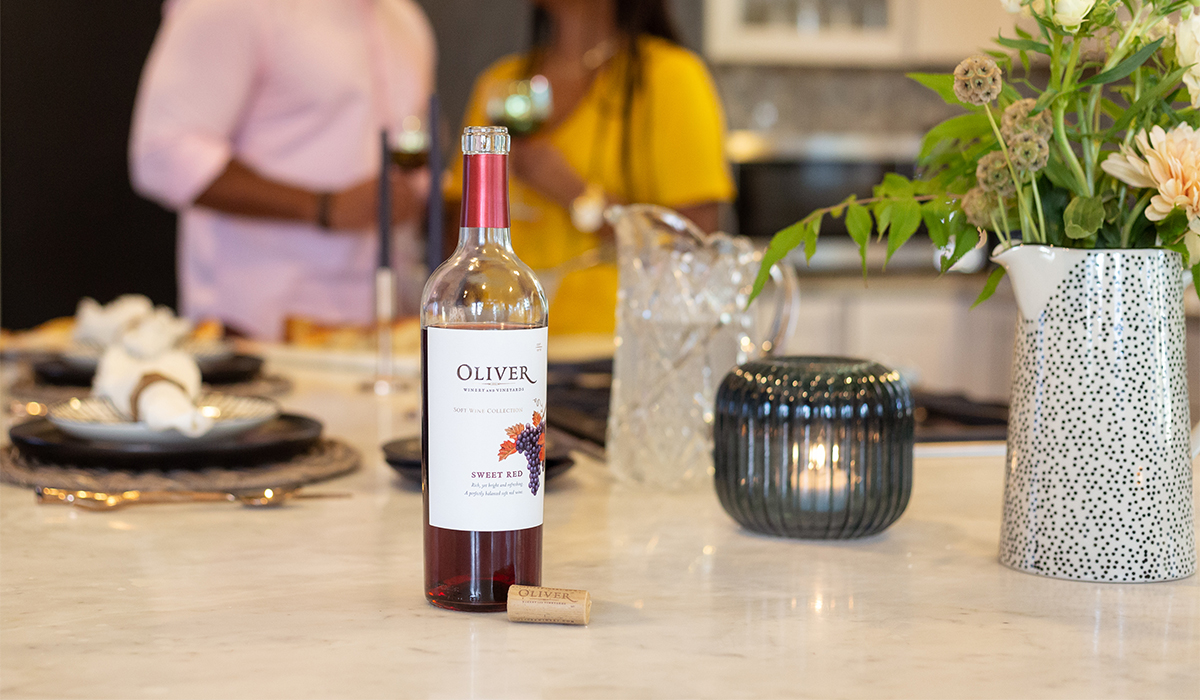 Our Sweet Red flies off the shelf—it's one of the top-five best-selling sweet red wines in the country.
This shelf is a crowded one now, as consumers have discovered that they love juicy, sweet sippers. Yet you keep reaching for Oliver's signature Sweet Red, the original sweet wine and the flagship of our Soft Wine Collection, because you can taste the quality of the fruit and the intentional craft that we have mastered in 40 years of making it.
Our recipe for deliciousness? It's not ours—it's Mother Nature's. Our philosophy is to respect the purest flavor of all the fruit we use in our winemaking processes. Every step nurtures the juicy, sweet goodness that only the earth can create. Our job is to not interfere with perfection.
Judging by Sweet Red's passionate following, we think it's working. Sweet Red tastes just like Concord grapes, the familiar reddish-purple variety used to make the jelly and juice that everyone grew up with on their breakfast tables. In our wine, the Concord tastes fresh, crisp, and just-sweet-enough.
Sweet Red's natural ruby color is as honest as its luscious fruit-forward flavor. It's unique among other sweet red wines on the shelf because it's a true expression of the fruit from which it's made, while many others have been artificially colored or flavored. Oliver's wines are always the real deal—and you can taste the honesty.
That's just the beginning of this sweet wine's delicious story. Here's a deeper dive into the reasons everyone pours another glass of Oliver's Sweet Red.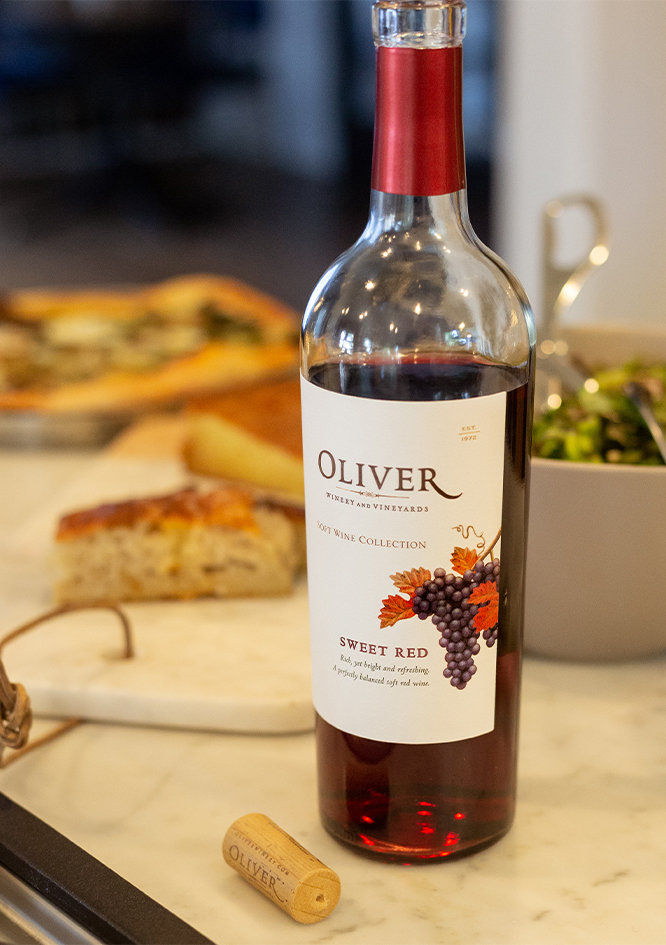 We start with red fruit.
It's worth repeating: We believe in starting with perfectly ripe ruby-red grapes so we don't have to color the wine to achieve this hue in the end.
Everything you see and taste in Oliver wines is real. We take pride in this craft because we're kind of making sweet red wine the hard way. If you can achieve the proper sweetness and balance from the juice rather than additives, flavorings, or colorings, the end result is brighter and more natural, like popping a Concord grape into your mouth. An honest process creates an honest product.
We choose the best fruit.
We're picky about the produce we use. We source the best Concord grapes, often grown in the cool Great Lakes regions, near our Midwestern winemaking facility. This American variety is familiar, the quintessential grape taste. The only way to craft Oliver Sweet Red is with the best possible fruit, so we work with only the best growers to source Concord fruit.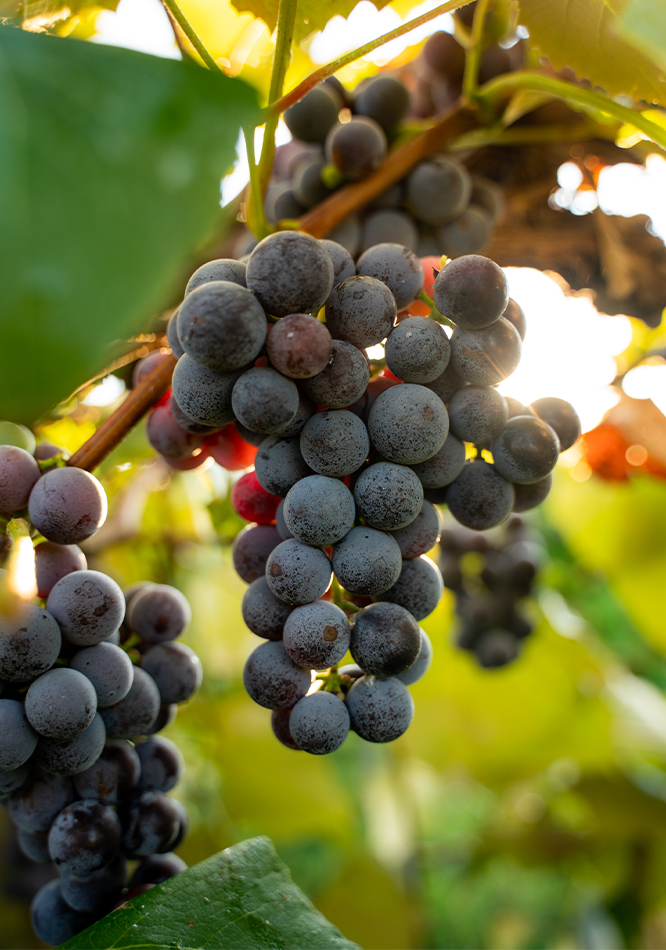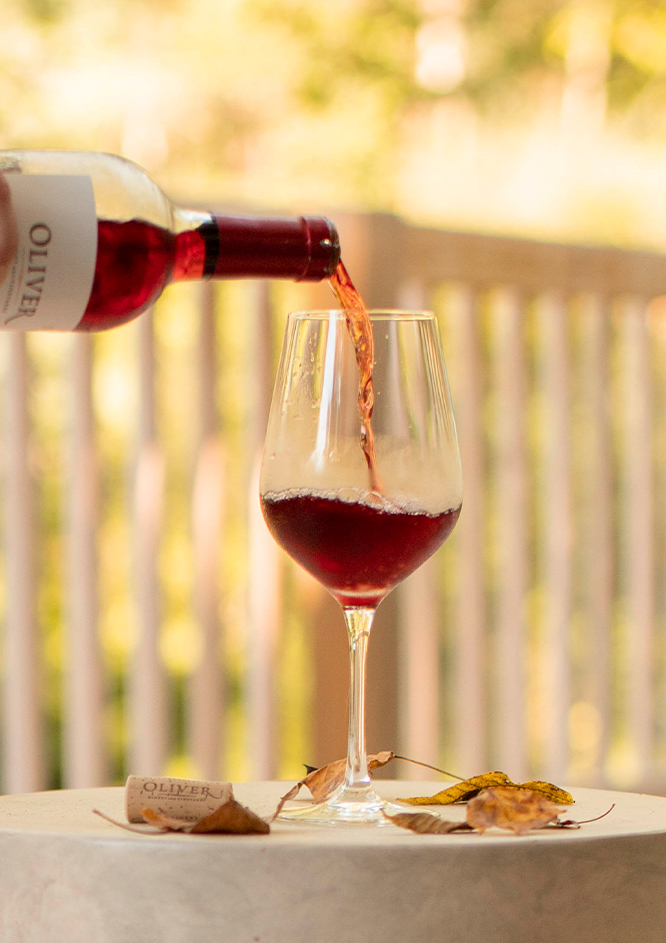 It tastes familiar.
Everyone has tasted Concord grapes, probably in the form of cold Welch's grape juice or a spoonful of Smucker's on a PB&J. The Concord flavor is a tasty American classic! By preserving the fruit's natural juiciness and brightness all the way to the bottle, we create a familiar, well-loved flavor in Oliver Sweet Red.
Cold fermentation for the win.
When grape sugars convert to alcohol, the process creates heat. Too much can stop the fermentation process and tamp down the natural fruity flavor of the grape. We prefer cold fermentation to develop and protect the grape's best natural qualities and preserve the Concord's whole spectrum of flavor. It's highly aromatic of other red berries, tangy, and sweet. Note the scents of strawberries and raspberries leading into every sip.
Reserved juice adds natural sweetness.
After pressing the grapes, we save some of the juice for later. We add it to the fermented juice to bump up that honest Concord flavor with natural sweetness. We don't use flavorings or high-fructose corn syrup. Reserved juice is key to making Sweet Red recognizable and easy to drink. Trust us, it still packs a punch with an 11% ABV.
"
"An honest process creates an honest product."
— THE OLIVER SOFT WINE COLLECTION USES NO ARTIFICIAL FLAVORS OR COLORINGS
It's perfectly balanced.
Sweet Red has a bright acidity and enough sweetness to taste just like a fresh-off-the-vine Concord grape. The acidity cuts through the soft, medium body to make it sippable. This balance feels good on the palate. It's mouthwatering and makes you crave more.
Sweet Red was originally called Soft Red, and it helped popularize the concept of a "soft red" wine. A soft red is characterized by a delightful aroma, light body, and bright, fruit-forward flavor, versus the oaky, tannin-heavy profile of heavier reds. Soft reds often appeal to wine-drinkers who think they don't like red wine. Sweet Red is famous for converting committed white-wine drinkers with the lightness they love about white along with bright red-berry notes.
The finish is irresistible.
Because of the balance, Sweet Red doesn't leave that fuzzy-tongue feeling created by a heavy coat of malic acid. You're left with a pleasing, medium to long finish that lingers for a bit, but doesn't overstay its welcome. Instead, you want to come back for more.
You're pairing it correctly.
Sweet wine in general has the reputation for being tricky to pair with food, but the Concord base of Sweet Red is pretty versatile and can pair with whatever your heart desires. One thing we love about Oliver Sweet Red is how the depth of flavor sings with red sauces, pizza, pasta, and Italian favorites. In fact, one customer contacted us to buy as much Sweet Red as he could because he had started making his red Italian sauce with it. Here are some secrets to the perfect Sweet Red pizza night.
Sweet Red also can stand up to spicy food by toning down the heat to a complementary level. Uncork a bottle with kicky Mexican and Indian dishes and be prepared for the surprise! Break it out during a barbecue to serve alongside burgers and tangy marinated meats, and try it with chocolate desserts, too. Or serve it with your favorite food—Sweet Red is well-suited for creative pairings.
It's so sippable.
Does Sweet Red taste even better when you're sipping it slowly on a porch or by a pool? The verdict is still out, but a chilled bottle has a way of disappearing by bedtime. Sweet Red steals hearts with its refreshing, easy-to-drink quality. On a warm day or after dinner (either with or in place of dessert), it's an approachable everyday wine for everyone, on its own or over ice. No wonder it's a popular go-to when relaxation calls.
Citrus mixes in well.
While Sweet Red bursts with juicy flavor straight from the bottle, it's actually a semi-sweet wine that can handle the addition of citrus. Pop in some orange juice or lime slices, and add some ice. As a consumer-rated best buy, Sweet Red lets you play around worry-free. We love the addition of citrus so much that we made it official with our Sweet Red Lime, the same great Concord flavor with a tart twist.
It's a cheers-leader.
Sweet Red is so versatile, you can even jazz it up as a mixed drink, like a Sweet Red Espresso Martini for a sophisticated night in or a pre-dinner cocktail. Here are a couple more Sweet Red recipes that our taste-testers approve: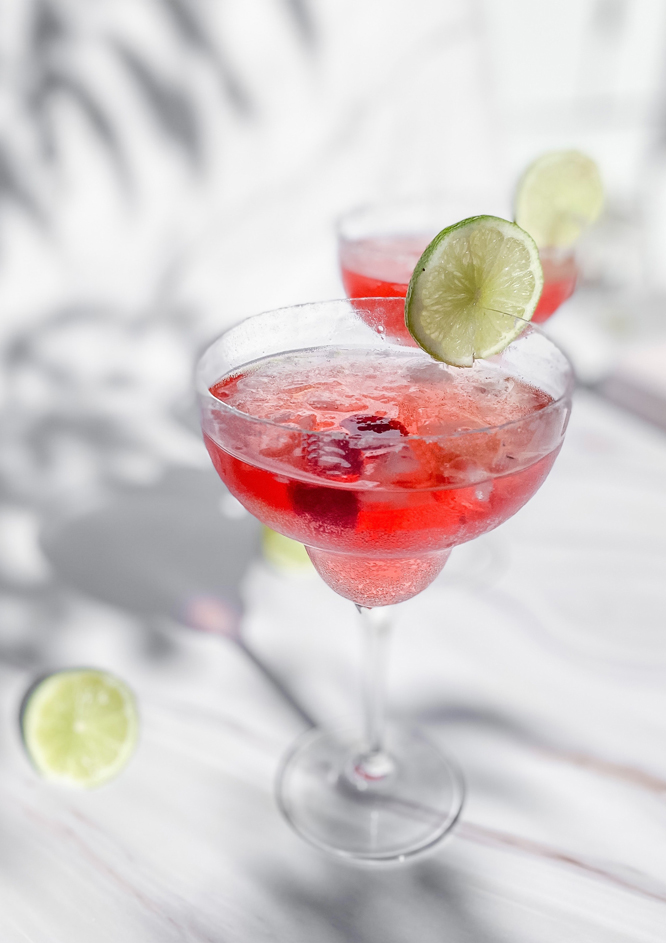 Softini
2 parts Oliver Sweet Red
1 part vodka
Juice of 1 fresh lime
Combine in a cocktail shaker over ice. Shake. Strain into a martini glass, and top with a splash of lemon-lime soda.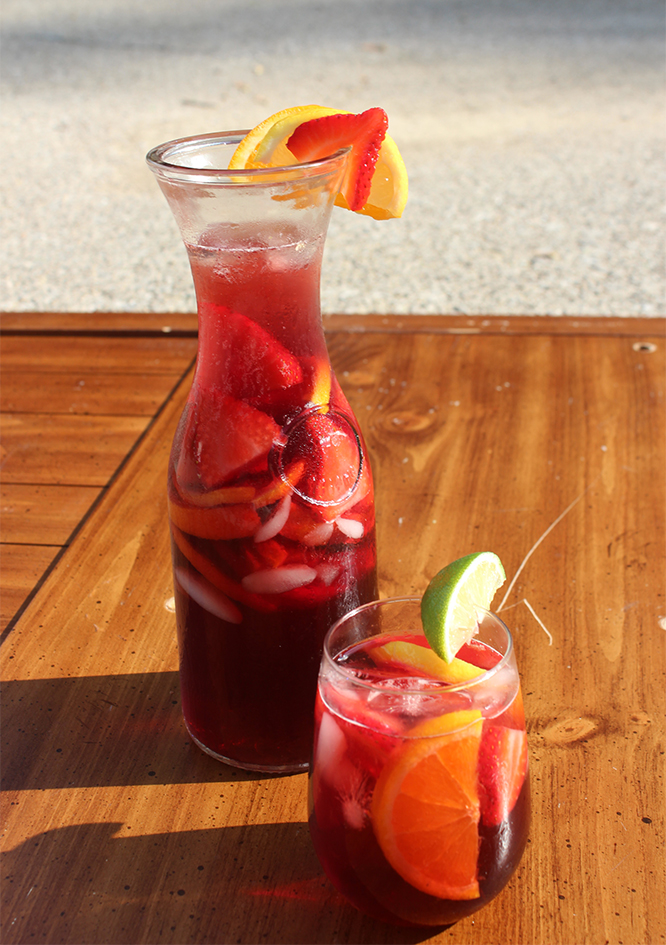 Sweet Red Sangria
2 bottles Oliver Sweet Red
1 cup brandy
1 cup orange juice
2 oranges, sliced
2 lemons, sliced
3 limes, sliced
2 apples, sliced
2 cups club soda, chilled
In a large pitcher, combine wine, brandy, and orange juice. Add orange, lemon, lime, and apple slices, and refrigerate until well-chilled. Remove from refrigerator and add club soda. Serve over ice!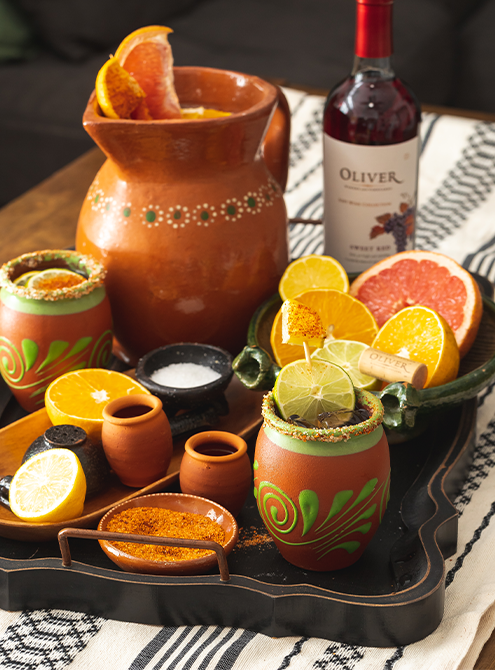 An easy and shareable Oliver Sweet Red cocktail made with grapefruit soda, citrus, and tequila. Vianney Rodriguez of @sweetlifebake crafted this delight to perk up a night in with snacks or share at a backyard BBQ.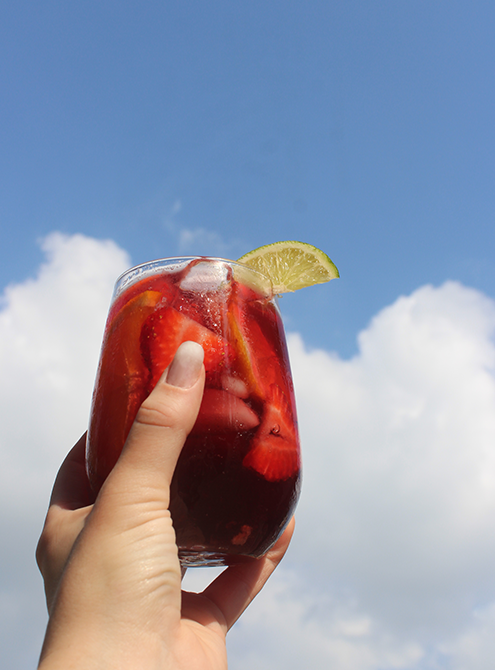 Sweet Red Lime combined with a variety of citrus and a splash of bubbles creates a refreshing, vacation-in-a-glass cocktail!