Our People
If you've had the chance to visit us in Indiana, you know people make Oliver Winery great. We like to work hard, and we care deeply about doing our work well. Plus, we have fun getting stuff done! Every grape cluster harvested, every wine bottle sold, every smile on a customer's face represents the ability to grow our business and create a more stable future for ourselves and our families.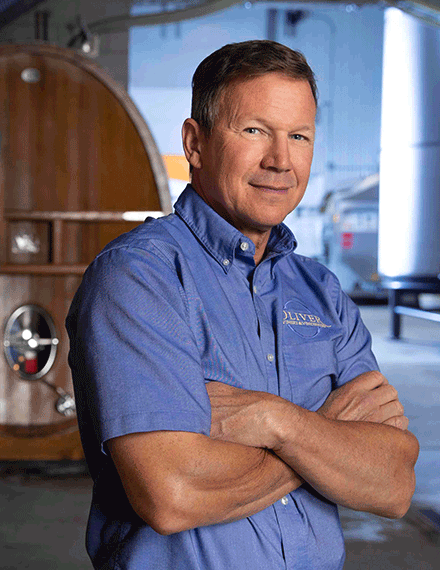 Bill Oliver
Co-Founder & Board Member
In the 1960s, Bill Oliver worked as a youngster helping his dad, IU law professor William Oliver, plant his fledgling Creekbend Vineyard.
Read more
Bill worked at Oliver Winery part time throughout high school and college, supplementing his earnings with work as a commercial hot air balloon pilot (a side-job he still does today).
After earning a business degree from Indiana University in 1983, Bill joined the winery full time. As a jack-of-all-trades in our still-small operation, Bill focused on wine quality and enhancing the visitor experience to grow retail sales. He articulated the winery's winemaking philosophy — crafting approachable wines that capture the delicious flavors of high-quality fruit.
Bill met his wife Kathleen when they were MBA classmates at Indiana University's Kelley School of Business. Kathleen joined the winery in 1993, and they worked together as sales grew rapidly through both retail and distributor channels. In 1994, Bill led the revitalization and expansion of Creekbend Vineyard. Under Bill and Kathleen's direction, the winery grew to be one of the largest in the eastern U.S. In 2006, the winery became a 100% employee-owned company. And today, Oliver Winery is focused on scaling up while maintaining quality in a diverse portfolio of products.
Though he holds two business degrees, Bill sees himself as a winemaker first and a businessman second. His day-to-day work with Oliver Winery continues, with a focus on winemaking, vineyard operations, and new product development. His goal is continued winery growth with a focus on inspired product offerings and operational best practices.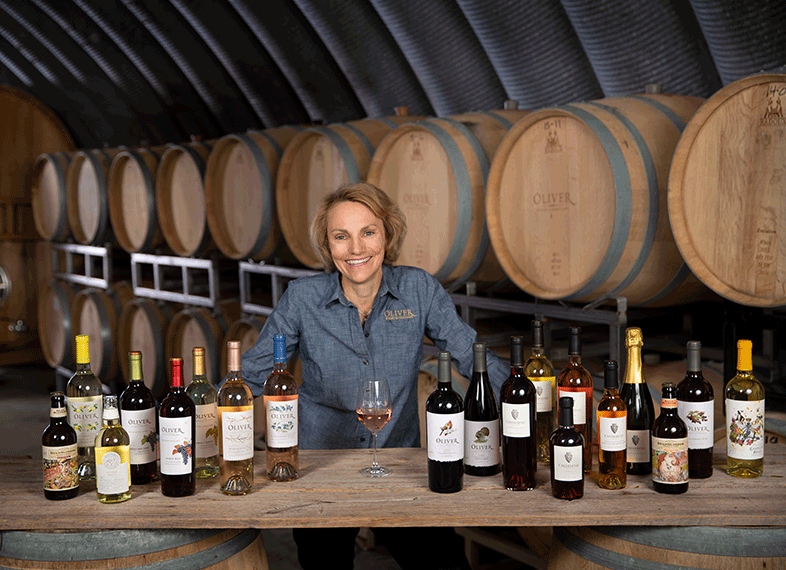 Julie Adams
CEO
14 years at Oliver Winery
Julie was named President of Oliver Winery in 2016, and in 2021 continues her leadership of the winery as CEO. She began here at the winery as Controller, and served as CFO and Vice President for Administration and Wholesale Sales for five years.
Read more
She is pivotal in the integration and implementation of growth initiatives such as long-term site and capacity planning and product development.
A graduate of the Indiana University Kelley School of Business, she has spent most of her career in smaller entrepreneurial companies in southern Indiana. Along the way she has gained a wealth of knowledge about what it takes for a business to be efficient and competitive and to attract and retain top talent.
Among her chief initiatives as president was to build a culture of ownership at Oliver that is creative, collaborative, and constructive. She spearheaded efforts such as "listening lunches," in which she and Bill Oliver spend time connecting with employees personally and professionally, and company-wide events such as "Oliver Field Day," to promote employee engagement and understanding within and across departments (including a trip to Creekbend Vineyard to see how grapes are managed and harvested!). These initiatives helped Oliver increase retention and earn a spot among the Best Places to Work in Indiana in both 2019 and 2020.
With ongoing efforts to expand the company's sales footprint to new states across the country, she hopes to continue leading a growing organization that provides not just employment, but fulfilling and rewarding work for every member of the team.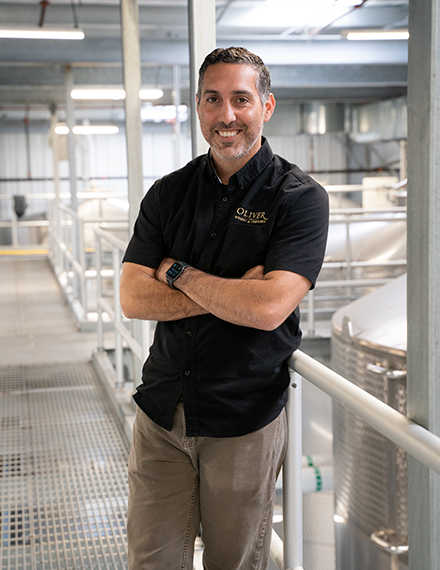 My goal is to continue to embody our values. I really believe in those—respecting people, getting stuff done, thinking differently, and expecting quality. That drives everything we do. If it's not at our quality standard, it's not right.
Pete Batule
Winery Operations Director
3 years at Oliver Winery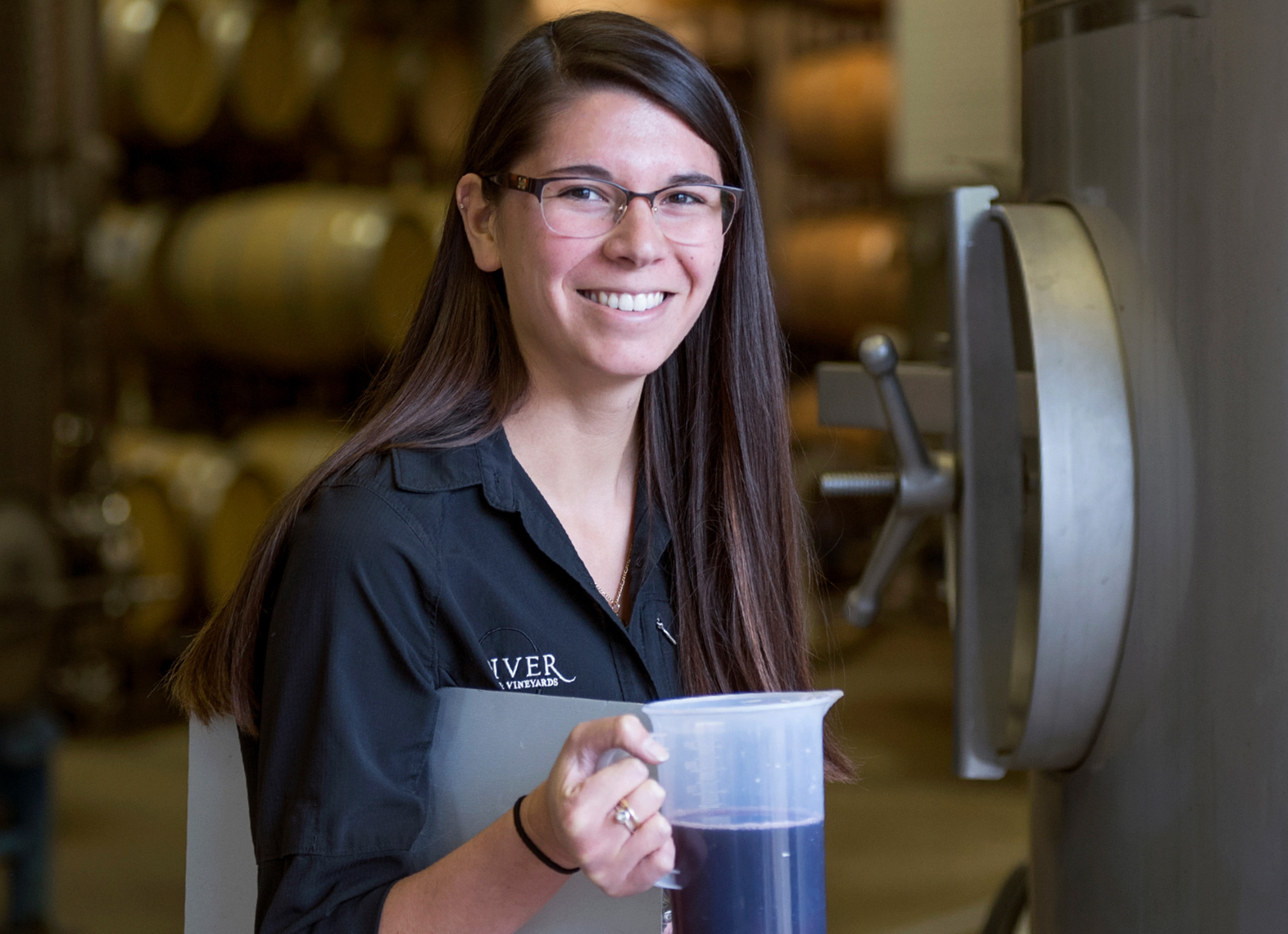 I love Oliver Winery as much as I love my dog.
Allison Chin
Assistant Winemaker/Quality Manager
7 years at Oliver Winery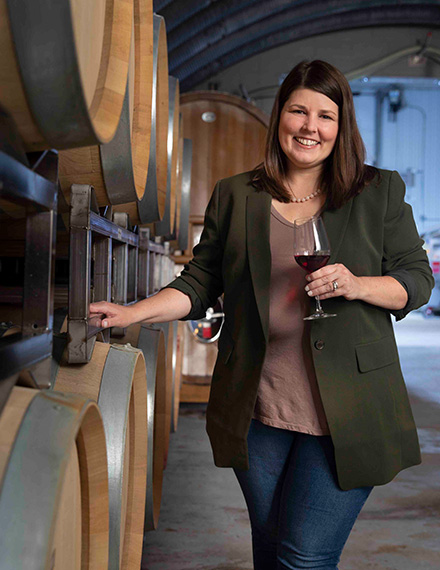 We've created a space to own unapologetically in the wine world while staying true to our core values. It's a pride point to be a part of this success story: the independent Indiana-based winery that became a national player.
Sarah Anderson
Marketing Director
8 years at Oliver Winery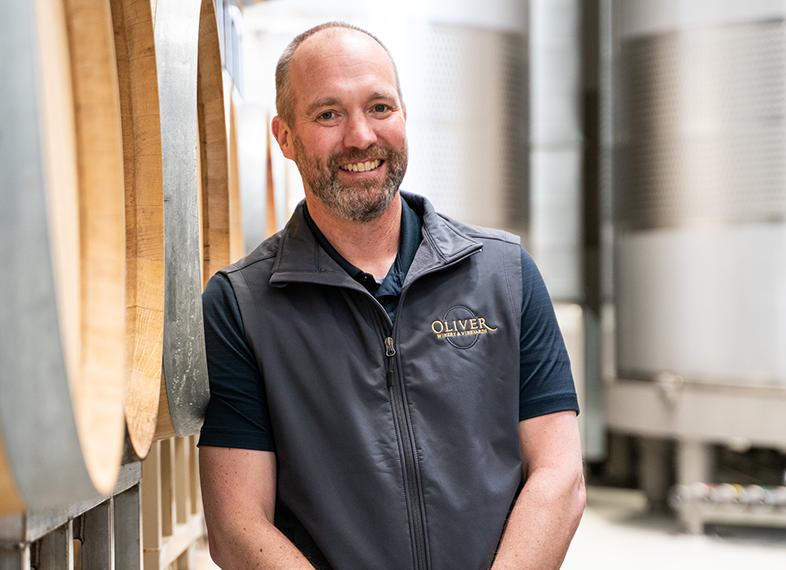 Rob Warren
Director of Winemaking
Rob, a born-and-bred Canadian, feels at home in Indiana's four-season climate and friendly culture—and on a team as passionate about winemaking as he is.
Read more
Rob has more than 20 years of experience in the industry. During his 14 years at Cooper's Hawk Winery, he managed its growth from 6,800 cases per year to more than 1 million. During that time, he met Bill Oliver and toured Oliver Winery, impressed with the quality of the production and the wines. When the opportunity to join the team arose in 2022, he didn't hesitate.
Rob has worked with every grape variety grown in the United States, plus many from the major wine-producing regions around the world. At Oliver, he's inspired by the unique process of expressing the flavors of real fruit without intervention or manipulation, and excited to see how his knowledge of varietal wines can build upon Oliver's strong foundation as a pioneer of fruit-forward and fruit-infused offerings.
Rob grew up on a farm and studied geology at Brock College in Ontario. During school, he worked at a winery and fell in love with the field of work. Except for a stint at National Geographic, he has spent his entire career working hands-on growing grapes, fermenting, blending, aging, and bottling. He brings vast expertise to his role overseeing Oliver's winemaking operations, sourcing, and vendor relationships, and his knowledge is instrumental in Oliver's dedication to innovation and growth.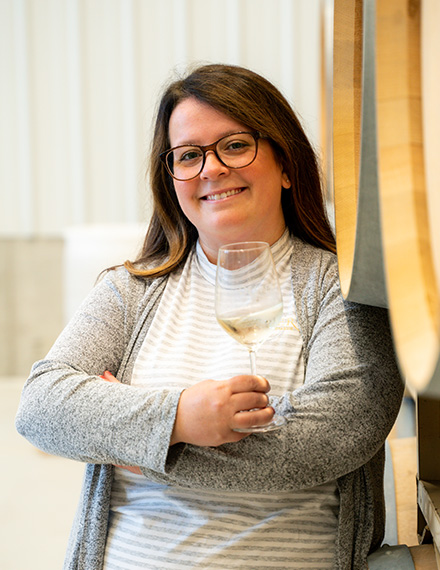 Lora Pennington
Winemaking Office & Logistics Manager
8 years at Oliver Winery
"Producing something that so many people love is a pretty cool feeling, and something I know everyone at Oliver Winery is really proud to be a part of."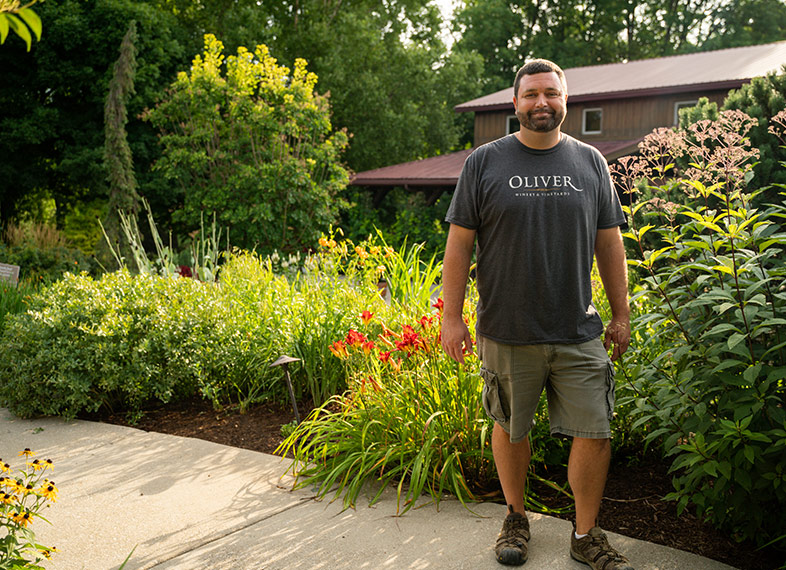 The Oliver level of excellence and quality makes me proud to be a part of this team. We try to create that experience for every visitor to the winery.
Dustin Stillinger
Landscape Manager/Horticulturist
4 years at Oliver Winery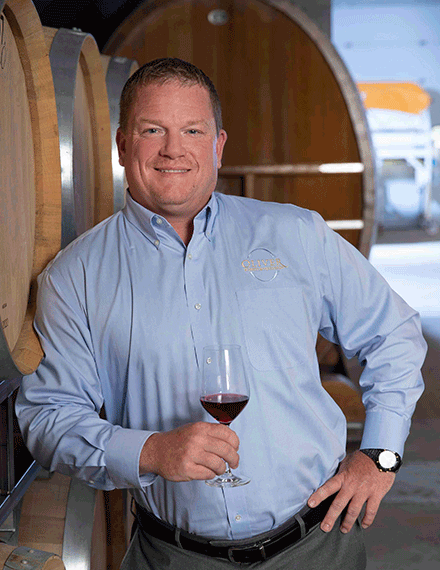 We have something for everyone. I've been in the industry 20 years. It's rare to find a winery like ours.
Chris Hibbert
Vice President of Wholesale Sales
13 years at Oliver Winery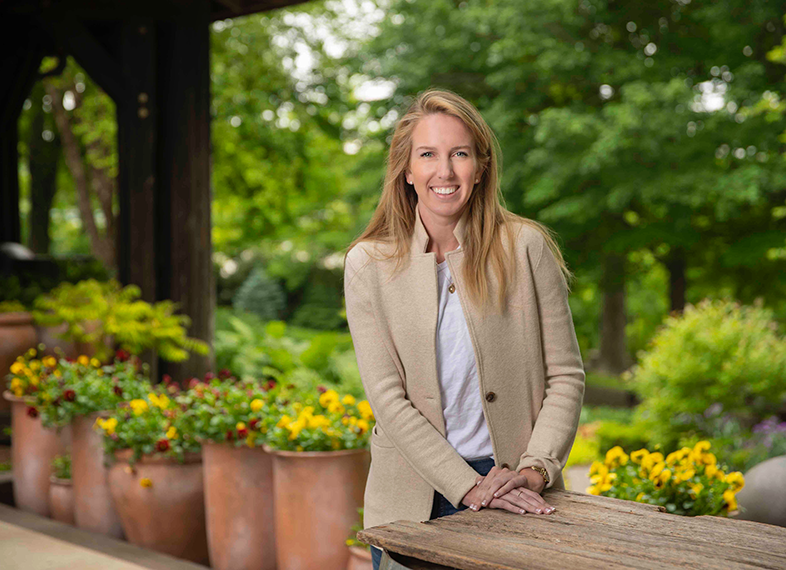 We're a creative bunch, and that's not just in marketing. I love being in a place that fuels the fun side of wine.
Casey Thompson
Digital Marketing Manager
6 years at Oliver Winery