Real Fruit Moscato™
Oliver Winery's best-selling collections of fresh fruit-forward Moscato wine is light, lovely and a little bubbly.
Please start by selecting your state to see which products we are able to ship to your door.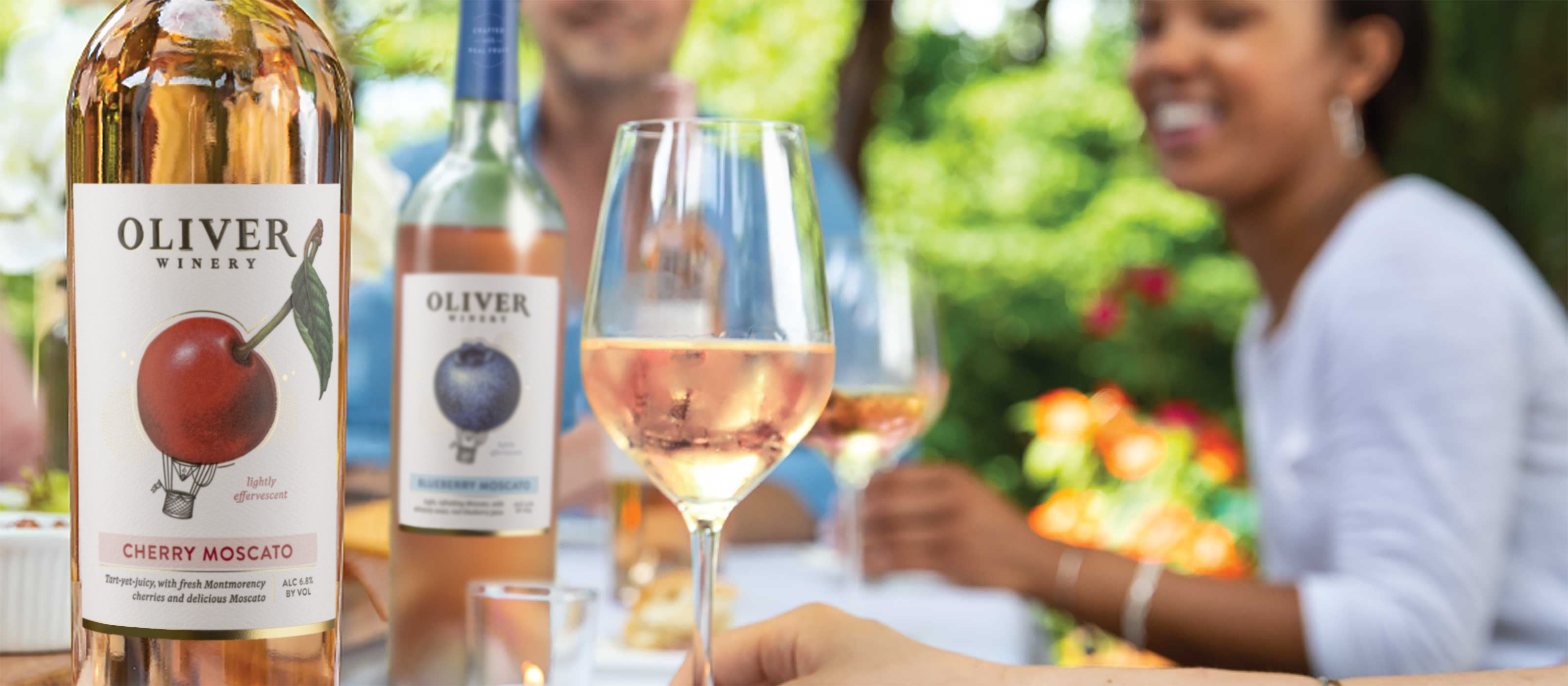 Refreshingly Real
Distributed in 40+ states across the U.S. Taste the refreshingly real difference. Find our wines near you
Made with real fruit juices and extracts, this collection showcases fruit at its best. For our Moscato, Blueberry Moscato, Cherry Moscato, and Lemon Moscato, we source the best quality Moscato: Muscat Canelli and Muscat Alexander from the West Coast. Then we add real fruit juice instead of artificial flavoring. The resulting wines taste true to the fruit—with vibrant character, natural sweetness, and just enough bubble. Low alcohol makes them great every day semi-sweet, semi-sparkling white wines and a guilt-free indulgence.
New to the mix: Melon Mint Moscato adds layered, cocktail-inspired botanical flavors to the mix.
Though copycat wines have hit the shelves, ours are the original real fruit Moscatos, loved because of their story and the award-winning winemaking that makes them fast favorites to enjoy again and again.