Tasting Room Hours
To place a curbside pick-up order, call 812-876-5800 and press " 0."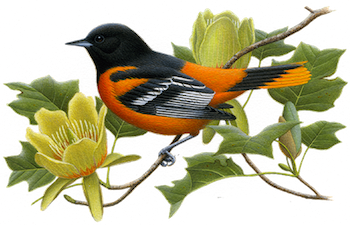 Plan your perfect day at Oliver.
REOPENING: WHAT TO EXPECT
We're so excited to welcome you back beginning June 16! Heads up: In this phase of reopening, many of winery spaces will take reservations. Space will be limited, especially Friday through Sunday. Advanced booking is highly recommended for weekends!, For an overview of what will be open and what's not, check out our easy-to-understand chart and blog post.
LIMITED CAPACITY
If you stop by (can't wait to see you!), you'll be greeted by an Oliver staffer. Per Monroe County and state guidelines, gathering sizes are limited to allow for proper social distancing. All seated/patio experiences will be limited to parties of up to 4. On our hillside picnic grounds, groups up to 6 will be permitted. Please plan ahead and bring patience, just in case.
NO OUTSIDE FOOD or DRINK, PLEASE
At this time, we're trying to minimize what is brought onto our grounds, and we greatly appreciate your understanding! We'll have an assortment of meats, cheeses, and other snacks as well as non-alcoholic beverages available for purchase onsite.
MASKS
Our employees will be wearing face masks and practicing social distancing for their safety and yours. To keep everyone safe, businesses open, and our community moving forward, our guests are also required to wear a face covering while inside our tasting room. This applies to shopping, restroom visits, etc. You will not be required to wear one while outdoors on the patio or hillside areas.
CREDIT ONLY PURCHASES
To keep our transactions as contact-free as possible, we're suspending cash payments. Please plan to pay with credit or debit card when you visit us to shop.
NO PETS, FOR NOW
While we make space for each other, we ask that you leave your furry friends at home. Don't worry, this rule won't last forever. We can't wait to have them back, too!
OPEN FOR SHOPPING!
The Oliver Winery retail space is open for shopping and wine purchases. However, winery tours and our traditional $8 guided tastings are still suspended while social distancing restrictions are in place.
NEW! RESERVED WINE FLIGHTS
While we can't offer our highly-rated individual tastings, we're excited to introduce a new reserved wine flight experience. Bookings are available up to two weeks in advance.
PICNICS ARE BACK!
Our popular reserved picnic packages are available for booking. Reservations are required, and they will fill up fast.
CURBSIDE PICK-UP
We're continuing no-contact curbside wine pickup. This option is available 7 days a week. Orders must be placed over the phone, ahead of arrival. To place an order, call 812-876-5800, and press "0."
ACCESSIBILITY
Yes, our facility is wheelchair accessible. Please let us know how we can make your visit most enjoyable.
PHOTOGRAPHY
We miss seeing the cute babies and family sessions and sweet engagement shoots. But, at this time, we ask that you and your photographer find an alternate location. We hope to see you back to capture memories soon!
Reserved Tastings at Oliver Winery
Our winery tasting room is Indiana's top-ranked wine attraction. Expertly tended gardens, a wooded landscape, water feature, and sculptural limestone provide a quiet, inspiring setting that is stunning in every season. Make a reservation for a wine flight experience, and unwind.
Get details
Picnic Packages
We're now taking reservations for picnics! These are perfect for a romantic lunch date, girls' day out, or family get-together. We can't wait to have the table set and a delicious spread waiting for you. Space will be limited at first, so plan ahead. Picnics should be booked at least 5 days in advance.
Make Reservation
Wine is for everyone.