Tasting Room Hours
ONLINE SALES ONLY
March 25 — April 6, 2020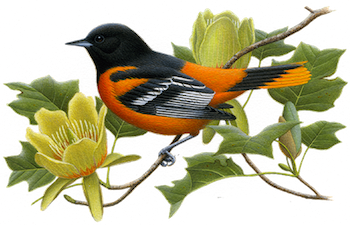 Plan your perfect day at Oliver.
COVID-19 RESPONSE
The Oliver Winery tasting room, patio, and picnic grounds are closed to the public until April 6. If you have a reserved tasting, picnic, or private event scheduled, you'll hear from us soon about rescheduling and/or refunds. During this time, our online store remains open and shipping orders will be fulfilled.
WINE TASTING
Guided wine tastings (a.k.a. the best part!) are available during normal business hours. For $8 per person, taste up to 8 wines. Taste dessert wines for $5 or reserve dry reds for $10. No reservations needed. Please call ahead for groups 10+.
PRODUCTION FACILITY & CELLAR WEEKEND TOURS
Free 30-minute walking tours are offered on weekends. Reservations not required. Mid-week tours may be available, too. Ask about the next session when you arrive.
GROUPS
Groups of up to 5 can taste together at our tasting bar. Larger parties may have to split up for guided tastings. Groups of 10+ should book a reserved tasting or a private space. Email us for reservations.
WHILE YOU WAIT
Tasting on a weekend? Yay! We'll be there to greet you and take your name and phone number. When it's time to taste, you get a text! On Saturdays, expect an average 25-minute wait. Stroll the gardens, join a tour, enjoy a glass. Time will fly!
FOOD
We don't have an onsite eatery. We do offer reserved picnics and an abundance of gourmet meats, cheeses, crackers, and dips, as well as sweets and non-alcoholic beverages. Pack your own spread, if you prefer! Alcohol beverages other than Oliver wines are not permitted.
AVAILABLE SEATING
Most of our seating is outdoors. Grab a table on our covered patio and deck or a picnic table on the hillside around our pond. On cooler days, heat lamps are provided. Reserved tables are available with picnic packages.
CHILDREN
It's our pleasure to maintain a family-friendly atmosphere. Children are welcome on Oliver Winery grounds. In compliance with state law, some offerings are 21+.
PETS
We love to see pets (bonus points for an adorable puppy), but only on a leash. And we can't allow them in the tasting room or production areas due to health code regulations. P.S. Don't forget your baggies for clean up and a bowl for thirsty pups.
ACCESSIBILITY
Yes, our facility is wheelchair accessible. Please let us know how we can make your visit most enjoyable.
PHOTOS
We welcome you to take photos at Oliver Winery. If you're working with a professional photographer, schedule your session during our normal business hours and alert a staff member upon your arrival. Help us keep our grounds healthy and clean. Leave helium balloons, glitter, confetti, and other intrusive props at home.
WATCH YOUR STEP
Weekend visit? That means free tours. You'll go behind-the-scenes in our production facility. It's where the magic happens. Manufacturing happens here, too. So, we recommend wearing closed-toe shoes.
Events at Oliver Winery
Our winery tasting room is Indiana's top-ranked wine attraction. Expertly tended gardens, a wooded landscape, water feature, and sculptural limestone provide a quiet, inspiring setting that is stunning in every season. Combine the setting with well-crafted wines and unwind.
Find an Event
Picnic Packages
We'll have the table set and a delicious picnic spread waiting for you. Perfect for a family get-together, romantic lunch date, or girls' day out.
Make Reservation
Wine is for everyone.