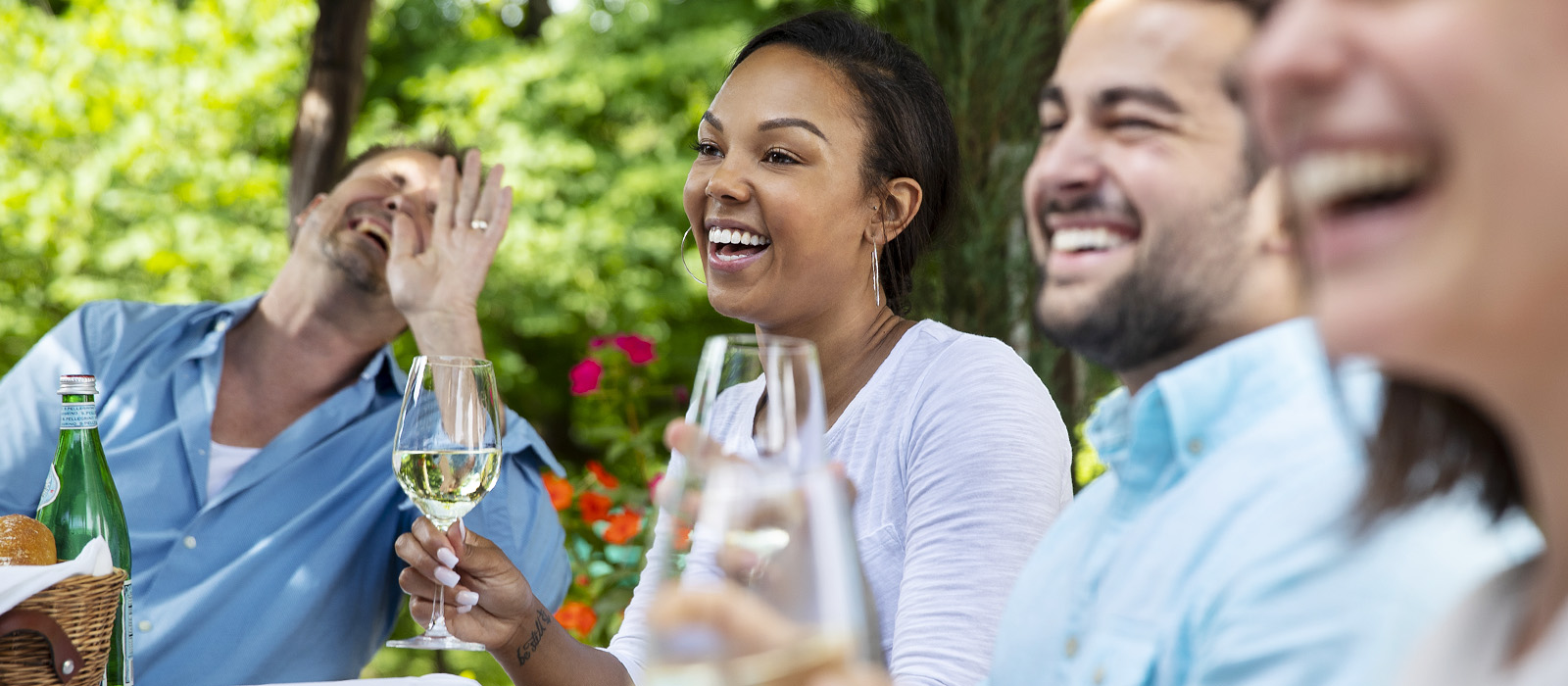 Tasting Room Hours
OPEN DAILY
Sunday - Thursday, noon - 6pm
Friday - Saturday, 11am - 6pm
ACCESSIBILITY: Please let us know how we can make your visit most enjoyable. Contact us at 812-876-5800.
Plan your perfect day at Oliver.
SPEND THE DAY
Join us for shopping, wine by the glass or bottle, reserved tastings or picnics, or wine flight experiences. Patio seating is very limited, especially on Friday and Saturday. But there's always plenty of room on the grounds to spread out a blanket and enjoy some wine! Check in with a host when you arrive. We'll help you navigate your options or get started on your reserved experience.
RESERVED WINE TASTINGS
This seated experience will take you sip by sip through six pre-selected wines, guided by our friendly and knowledgeable tasting room staff. Highly recommended for first-time visitors, this experience will walk you through our winemaking philosophy and rich history, with a little something for everyone. Book in advance, especially for weekend dates.
RESERVED PICNICS
Our popular reserved picnic packages are available for to reserve from April through October. Reservations are required, and they will fill up fast. We're releasing a few weeks of dates at a time. If you do not see your date available, please check back.
RESERVED TOURS
NEW! On this VIP walking tour, learn how we make our award-winning wines, see the equipment that makes it possible, and taste a few of our iconic varieties. Plus: reserved seating post-tour, seasonal surprises, and more!
WINE FLIGHTS
No reservation, no problem. Choose from a variety of pre-selected flights to taste at your own pace, or design your own perfect flight of wines to taste. We will deliver your flight to your table in one of our patio spaces, weather-permitting.
FOOD
We don't have an onsite eatery, but you can book a reserved picnic. Or, choose from an abundance of gourmet meats, cheeses, crackers, and dips, as well as sweets and non-alcoholic beverages. Pack your own spread, if you prefer! Alcoholic beverages other than Oliver wines are not permitted. Outside food can be enjoyed on our picnic grounds only.
PARTY SIZES
Our reserved tasting experience can accommodate parties of up to 10. Groups larger than 5 may be seated at separate, adjacent tables. Reserved picnic experiences are limited to parties of 4 at this time. For larger groups, we offer open seating on the lower (uncovered) patio and hillside picnic grounds, on a first-come, first-served basis. We recommend bringing blankets or lawn chairs for the hillside area.
ACCESSIBILITY
Yes, our facility is wheelchair accessible. Please let us know how we can make your visit most enjoyable.
PETS
We love to see pets (bonus points for an adorable puppy), but only on a leash. And we can't allow them in the tasting room, covered patio or production areas due to health code regulations and to maintain adequate space for guests. P.S., don't forget your baggies for clean up and a bowl for thirsty pups.
PHOTOS
We welcome you to take photos at Oliver Winery. If you're working with a professional photographer, schedule your session during our normal business hours and alert a staff member upon your arrival. We recommend weekday sessions to avoid crowds. Help us keep our grounds healthy and clean. Leave helium balloons, glitter, confetti, and other intrusive props at home.
CHILDREN
It's our pleasure to maintain a family-friendly atmosphere. Children are welcome on Oliver Winery grounds. In compliance with state law, some offerings are 21+.
MASKS OPTIONAL
Masks are no longer required for guests or employees. However, we welcome you to make the choice that is right for you when inside our buildings and tasting room.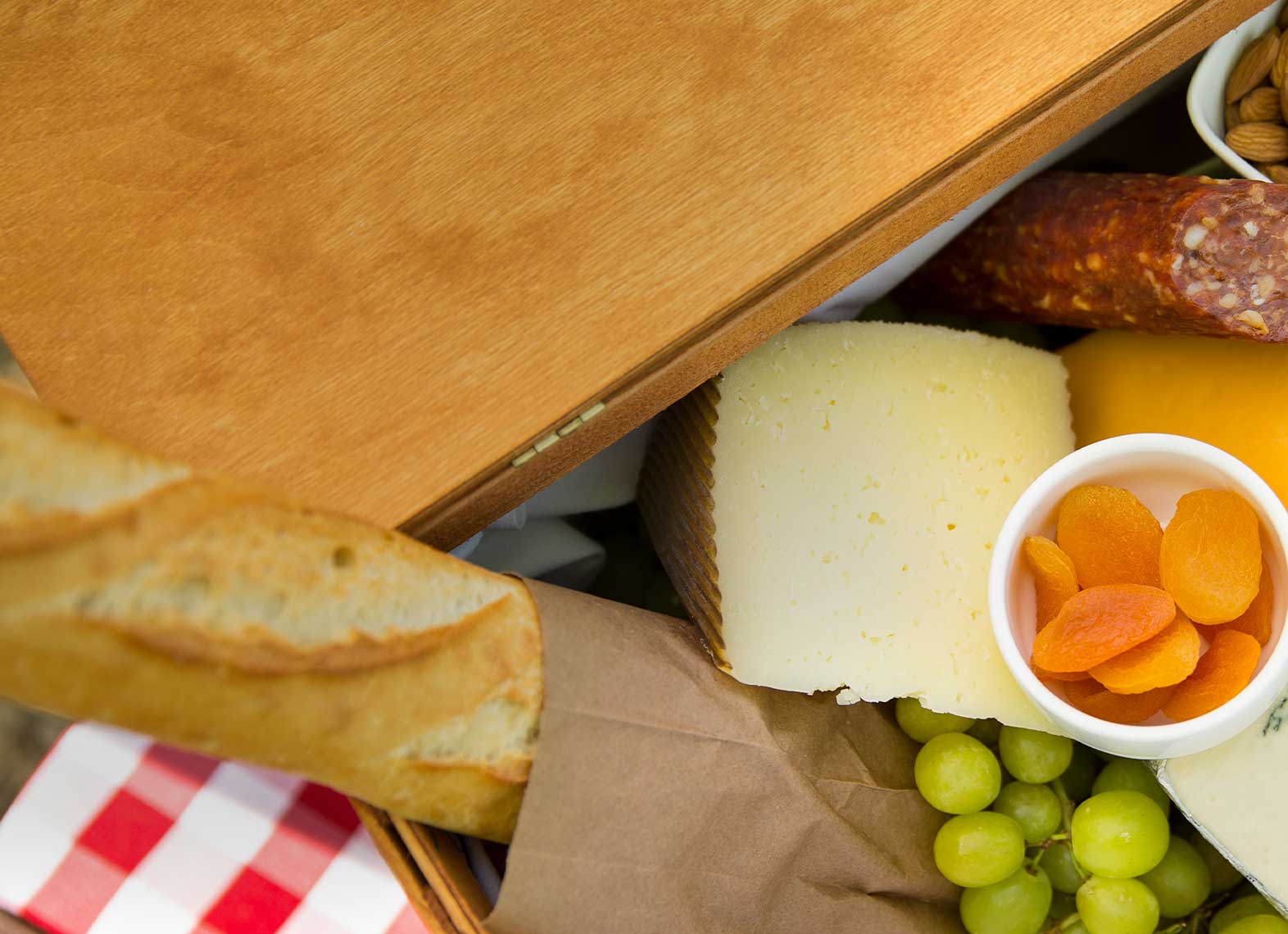 Picnic Experience
We'll have the table set and a delicious spread waiting for you. Perfect for a family get-together, romantic lunch date, or a day out with friends.
Book a Picnic
Wine Cocktails & Pairings
The real Montmorency cherry juice in our Cherry Moscato adds subtle tart-yet-sweet notes that make it a palate-pleaser. Share it chilled at home or mix up a pink wine cocktail for brunch.
MIX IT UP