Behind the Vines
No pretenses here — only the good stuff.
Popular Categories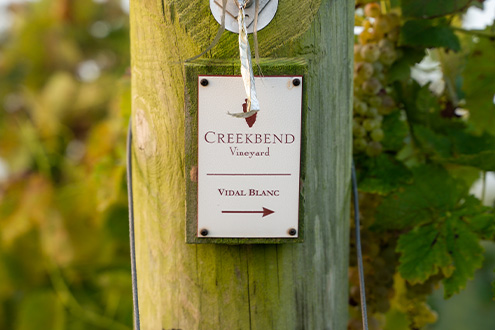 Tucked away in the rolling hills of the Indiana Highlands, lies Oliver Winery's very own Creekbend Vineyard. A beautiful estate with lush rows of vines, it's diligently cared for by our vineyard crew to bring you the wines you'll find in your upcoming Wine Club shipment. From sweet Catawba, to tropical Vignoles, or deep Chambourcin, these wines are estate-grown and crafted for a selection of truly delicious Indiana wines.
Shop Oliver Wines
Try an in-home tasting or stock up your wine cabinet. We can ship to over 30 states (and counting), and there's always something new to mix up.
Stay in Touch
Be the first to know about all-things-Oliver, including new releases and special sales. It's our way of playing favorites.