Beanblossom Hard Cider®
Crisp, refreshing ciders from the Heartland.
Please start by selecting your state to see which products we are able to ship to your door.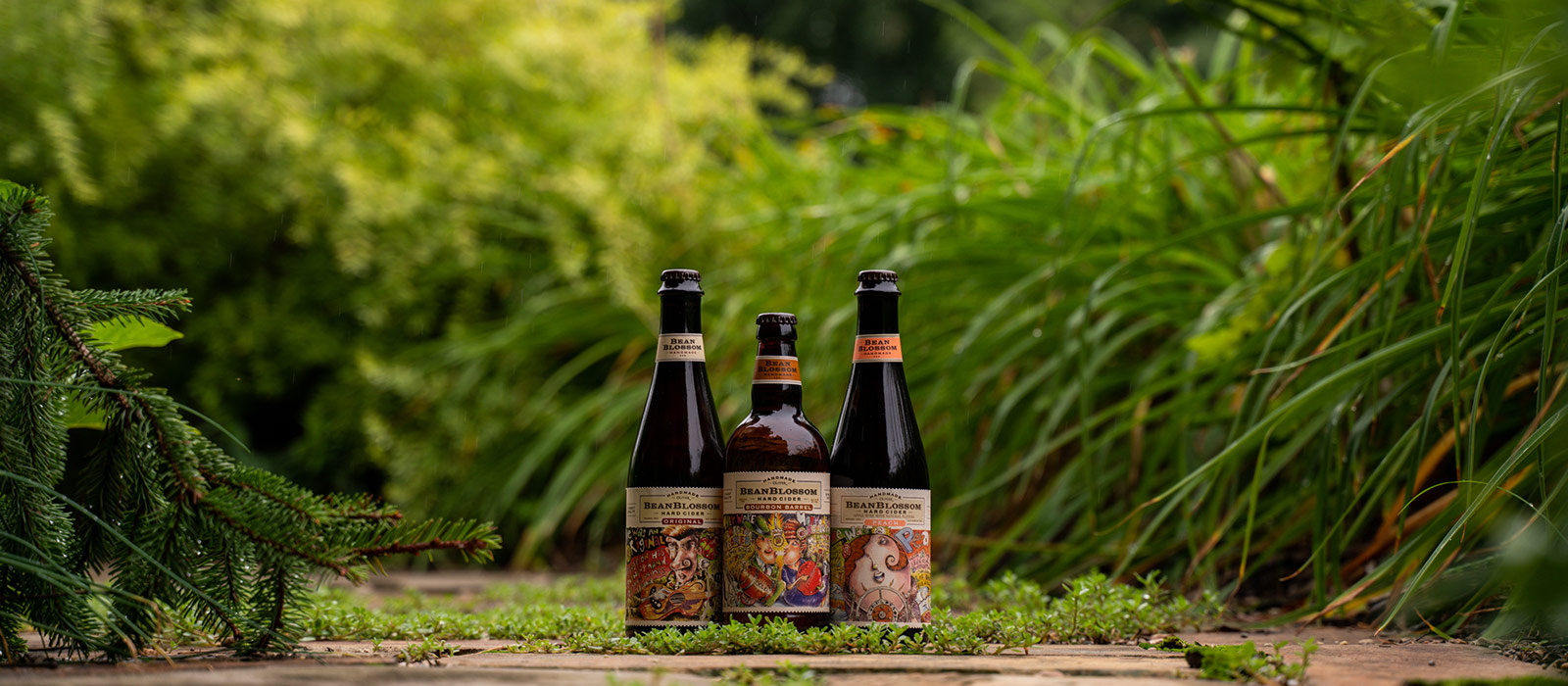 Exceptionally delicious. Perfectly refreshing.
Distributed in 40+ states across the U.S. Taste the refreshingly real difference. Find our wines near you
Over yonder a few counties or more, up the road perhaps a piece or two, across the water which runs clear, where the sky melts blue and the apples grow large like lazy cats, it sits. Beanblossom. This little unincorporated town in Indiana is a music lover's paradise filled with eccentric folk, who quite spectacularly create, in a time honored way, hard cider — carefully, beautifully, passionately ... Beanblossom style.
Available in Original and Peach, Beanblossom Hard Cider is made from the juice of gently-pressed Midwestern apples (no concentrates!). It's exceptionally delicious and perfectly refreshing. Crisp and light. Gluten-free.
Beanblossom Hard Cider is available in 10 states and in our tasting room or online shop.