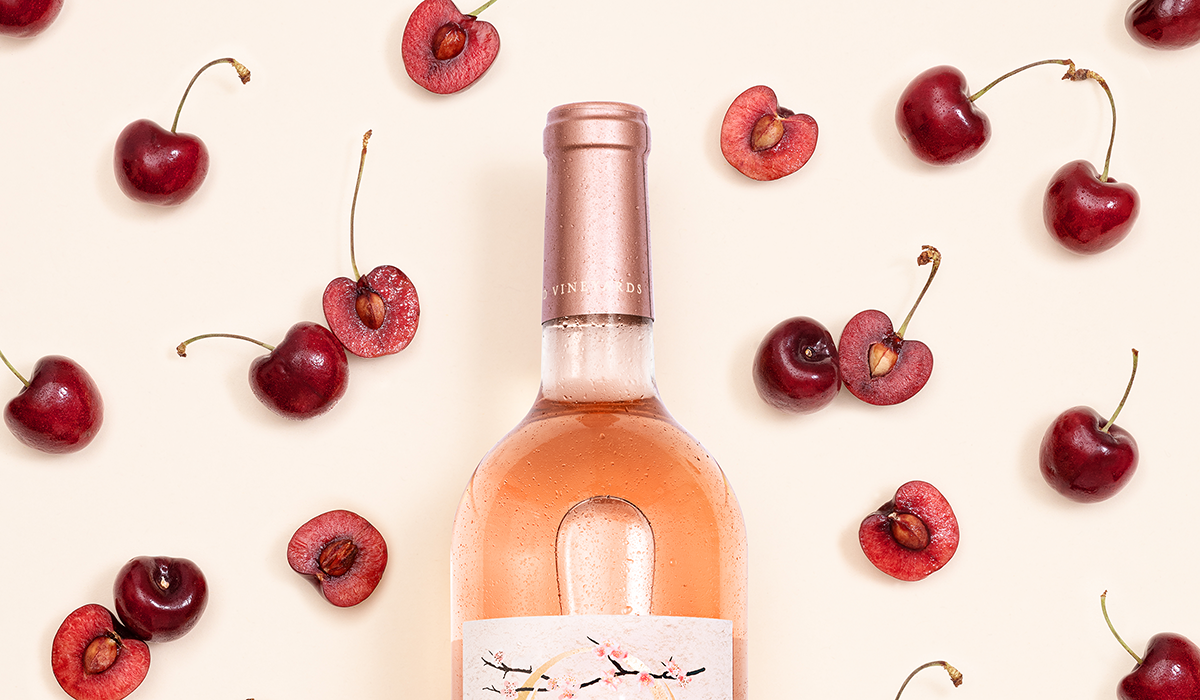 When a cherry on top of a sundae grows up, it becomes a splash of Cherry Moscato topping off your cocktail—any day of the week. Our fruit wine's touch of fizz and fresh flavor from real Montmorency cherry juice make favorites sparkle anew. Cherry Moscato is easy to play around with because it's smooth and just a little tart and won't dramatically alter a recipe.
Try adding it to any drink with cherry (or one compatible with cherry—you're the bartender!) or substituting it for soda water. Here are some examples.
Sour Cherry Bellini
2 cups Montmorency cherry juice (or any tart cherry juice)
1/4 cup sugar
1 oz. each of fresh tangerine and lime juices
1 oz. Prosecco
One 750-milliliter bottle plus 2 cups chilled Oliver Winery Cherry Moscato
Combine juice and sugar in a saucepan over moderate heat until the sugar dissolves . Chill the cherry juice in the refrigerator for about 15 minutes. In a large pitcher, combine the cherry juice with the tangerine and lime juices. Slowly pour in the Cherry Moscato. Add the Prosecco. Serve over ice.
Recipe modified from the Sour Cherry-Yuzu Bellini by chef Jean-Georges Vongerichten via Food and Wine.
Cherry Lime Gin Rickey
1 oz. fresh lime juice
½ oz. Montmorency tart cherry juice (or grenadine)
2 oz. gin
4 oz. Oliver Winery Cherry Moscato
3 Maraschino cherries, garnish
Lime wedges, garnish
Combine the lime juice, gin, and juice in a highball glass and stir. Add ice and Cherry Moscato. Garnish with lime wedges and Maraschino cherries.
Recipe modified from the Cherry Lime Rickey by bloggers A Couple Cooks.
Cherry Lime Moscatorita
½ tablespoon kosher salt
Zest of one lime
1 oz. fresh lime juice
1 oz. Montmorency cherry juice (or grenadine)
1 oz. tequila
2 oz. Cherry Moscato
Sliced lime, garnish
Combine kosher salt and lime zest in a shallow dish. Dip the rim of an 8-oz. cocktail glass in water and then the salt/lime mixture. Fill cocktail glass with ice. Pour fresh lime juice, tequila, Cherry Moscato, and cherry juice into cocktail glass. Stir to combine. Garnish with a fresh lime wedge.
Recipe modified from this Cherry-Lime Margarita.