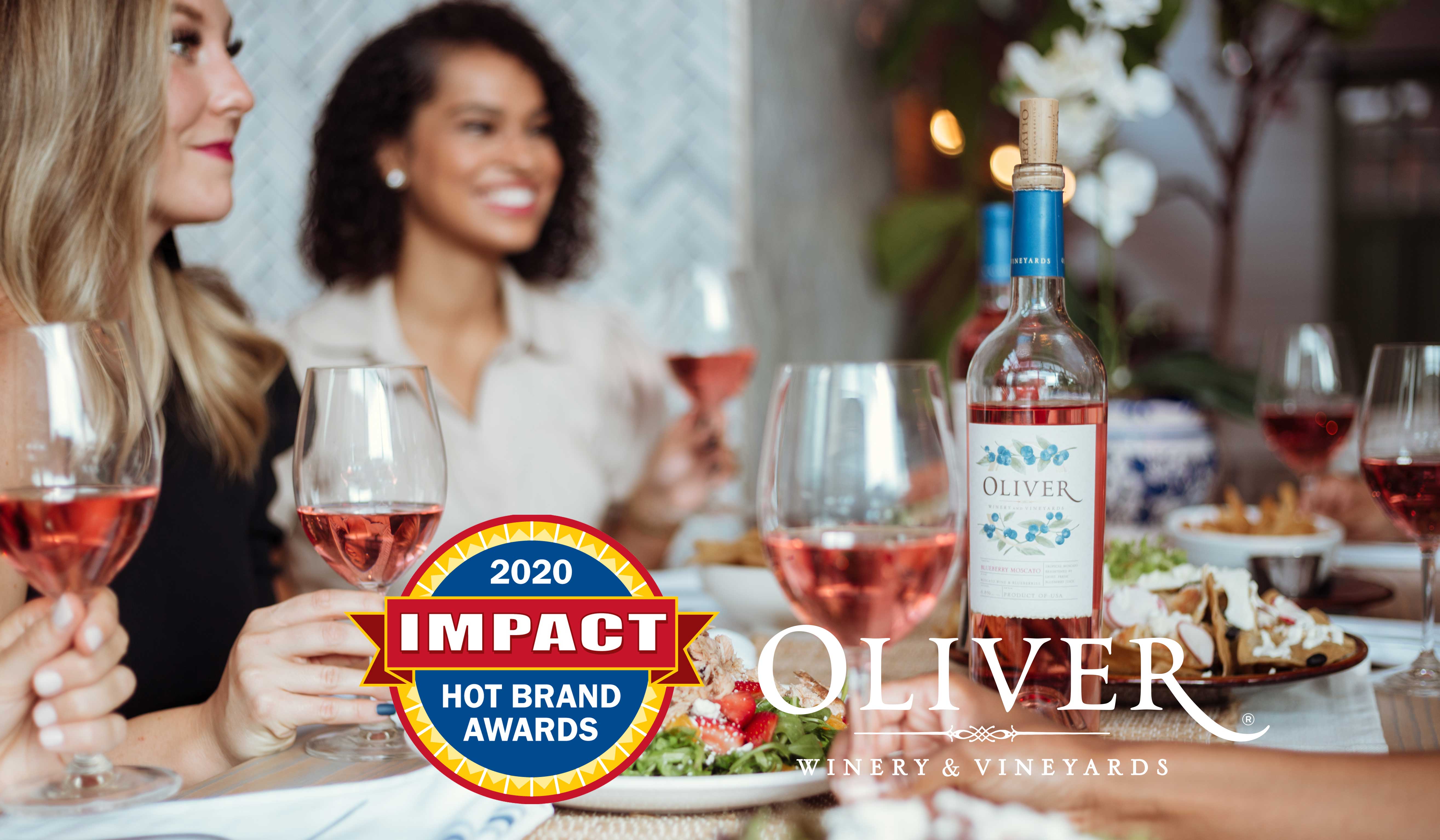 For the second consecutive year, Oliver Winery has been named an Impact Hot Brand by M. Shanken Communications. Oliver Winery is one of 23 domestic wine brands earning Hot Brand awards for 2020.
Now ranked among the country's 30 largest wineries,Oliver Winery has seen enormous growth in the last three years, up 19% in 2019 and 40% in 2020.
"
"While California leads the way, the domestic roster also includes wines from regions as diverse as Washington, Oregon, New York, Indiana, and North Carolina."
— Market Watch, "Impact's "Hot Brand" Wines Led By California, Italy" (March 29, 2021)
Oliver Winery is known for crafting uncommon, yet approachable wines that bring people together. As we grow, our winemaking philosophy remains the same: craft drinkable wines that capture the delicious flavors of high-quality fruit.
The Soft Wine Collection remains a huge driver of success for the brand, with Oliver's Sweet Red ranked one of the top-selling sweet wines in the U.S. In just this last year, the Vine Series® Moscatos are up 89% in sales, with fan favorites Blueberry Moscato and Cherry Moscato among the top 10 best-selling Moscato 750 ml in the U.S. (Nielsen).
"As a top-seller in the sweet wine market, we continue to innovate and produce high-quality, approachable, and fruit-forward wines that appeal to audiences across the country," said Julie Adams, Oliver CEO.
To qualify as Hot Brands, wine brands must have a minimum volume of 250,000 cases, and also be at least one of the following: 1) an established brand with double-digit growth in each of the past three years; 2) an established brand with at least 15% growth in 2020; 3) one of the U.S. market's top 10 wine brands with at least 5% growth in 2020 and at least 15% aggregate growth since 2017.
The leading publisher in the U.S. Wine & Spirits industry, Shanken is known for such magazines as Wine Spectator, Impact, Market Watch, Food Arts, and Cigar Aficionado. The full Hot Brands list and analysis for both spirits and wine will appear in the April issue of Market Watch magazine.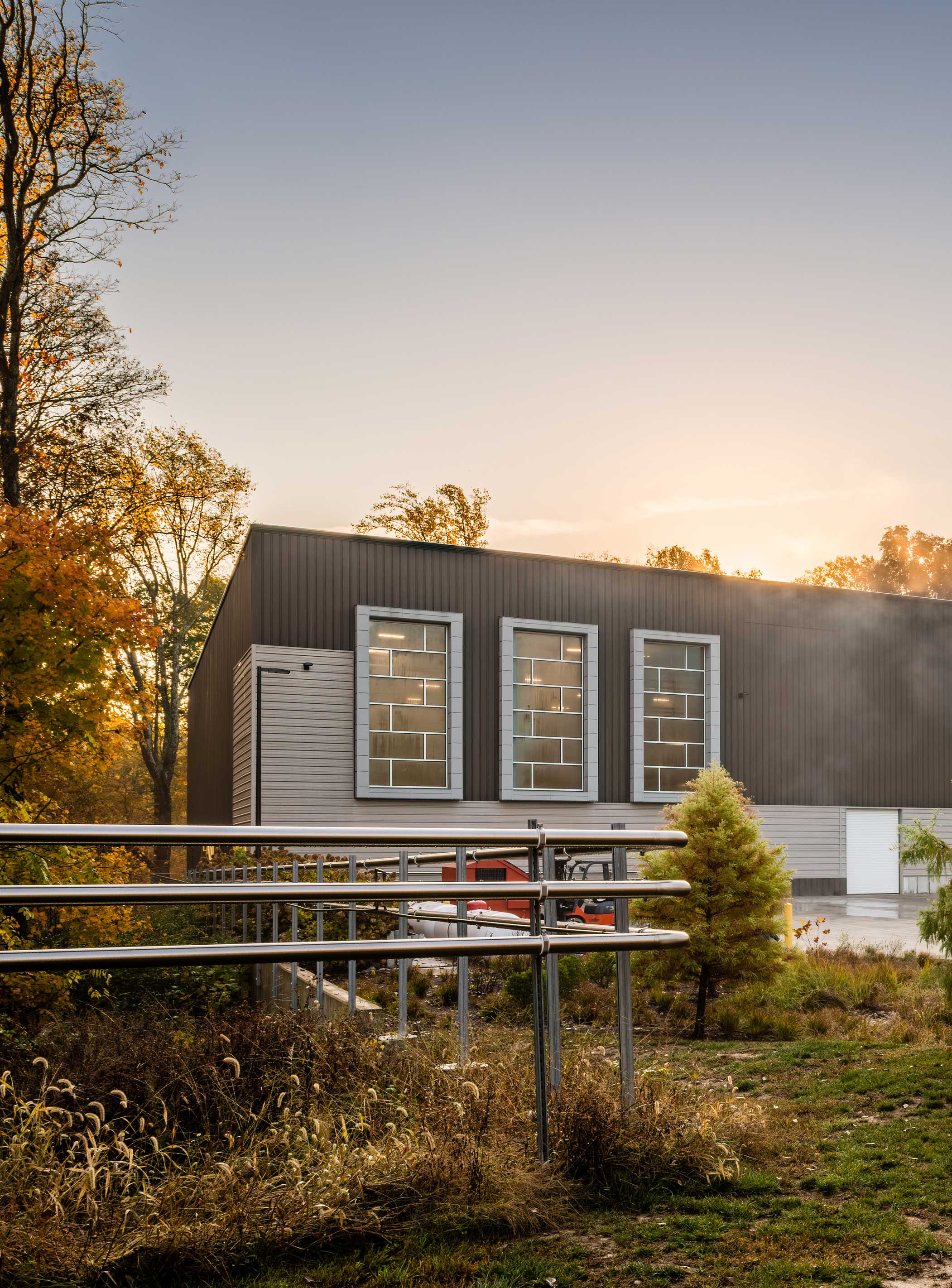 BLOOMINGTON, Ind. (January 25, 2021) — Oliver Wine Co, Inc. ("Oliver Winery," "Oliver" or the "Company") and NexPhase Capital, LP ("NPC," "NexPhase") today announced that they have signed a definitive agreement for NexPhase to invest in Oliver Winery. The transaction is expected to close in early 2021.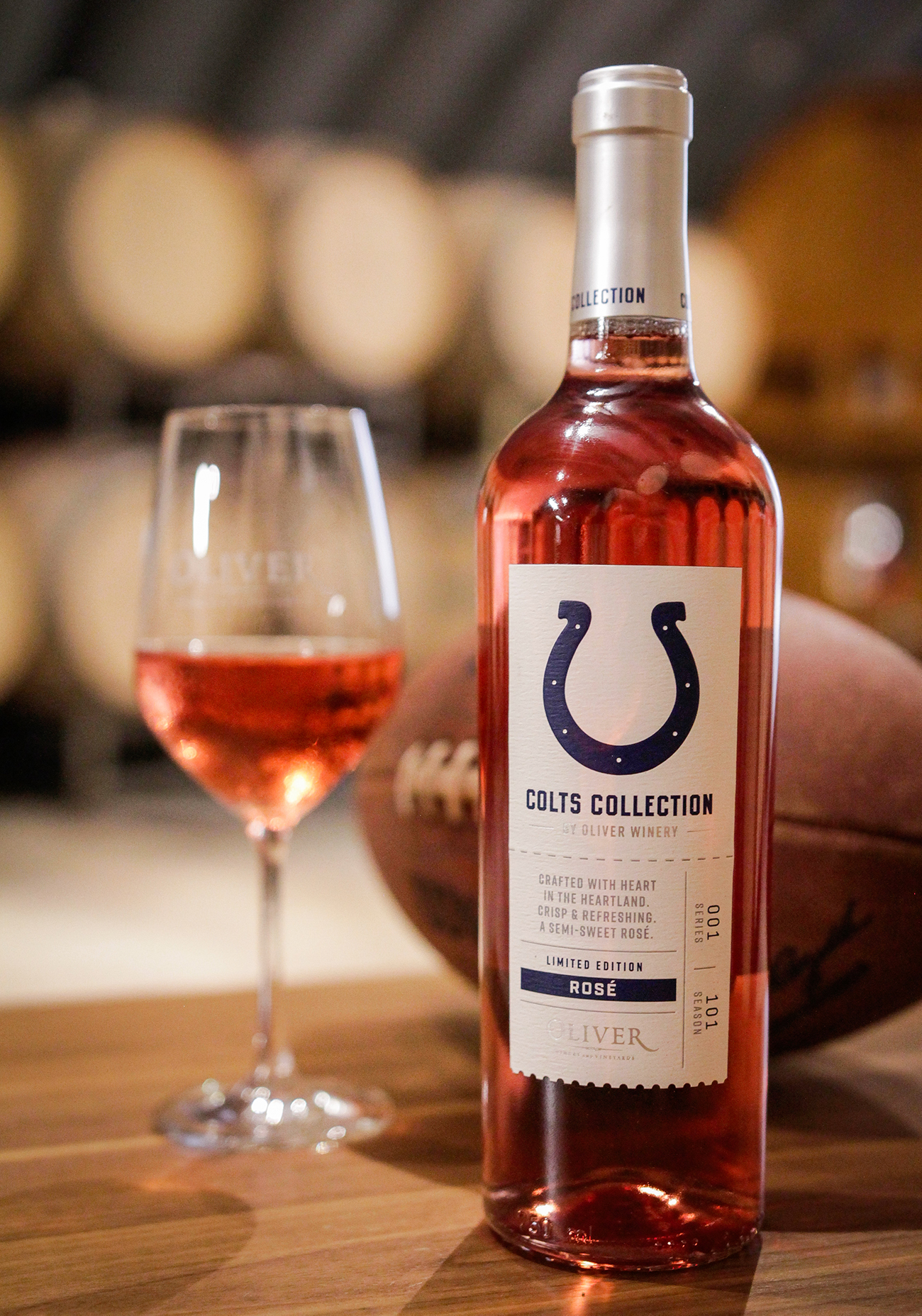 "We are proud to represent Indiana as a 100% employee-owned company that brings high-quality, innovative wines to the table," said Julie Adams, Oliver Winery president. "As we join forces with the Colts, we are excited to bring out the best of Indiana with this collection of wines and look forward to future collaborations."