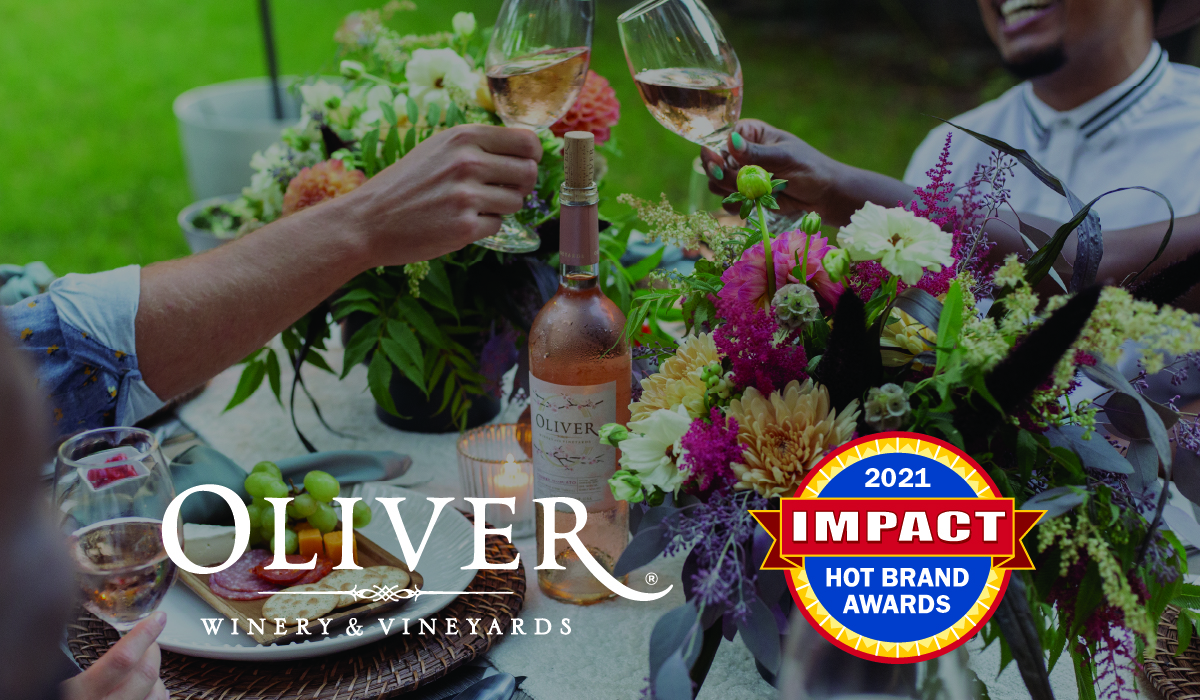 For the third year in a row, Oliver Winery is an Impact Hot Brand, in a list compiled by M. Shanken Communications. Oliver Winery is one of 24 domestic wine brands earning Hot Brand awards for 2021.
Now ranked 28th largest winery in the U.S., Oliver Winery has seen enormous growth since 2019, with Blueberry Moscato, Cherry Moscato, and Sweet Red leading the way.
"
Oliver Winery is known for crafting refreshingly real, approachable wines that bring people together.
—
"To qualify as an Impact Hot Brand, a contender must have shown double-digit growth in each year from 2019-2021, or be an established player with at least 15% growth in 2021, or else be a top 10 brand with at least 5% growth in 2021 and 15% growth since 2018. The minimum volume requirement for spirits and imported wines is 200,000 cases, while domestic wines and RTDs must meet a threshold of 250,000 cases. ... The vast majority of brands hail from California, with only four entrants coming from other regions."
Oliver Winery is known for crafting uncommon, yet approachable wines that bring people together. As we grow, our winemaking philosophy remains the same: craft drinkable wines that capture the delicious flavors of high-quality fruit.The Soft Wine Collection remains a huge driver of success for the brand, with Oliver's Sweet Red ranked one of the top-selling sweet wines in the U.S.
The leading publisher in the U.S. Wine & Spirits industry, Shanken is known for such magazines as Wine Spectator, Impact, Market Watch, Food Arts, and Cigar Aficionado.
The full list, alog with comprehensive data and analysis, appears in Impact newsletter's March 1&15 issue and in the April issue of Market Watch magazine.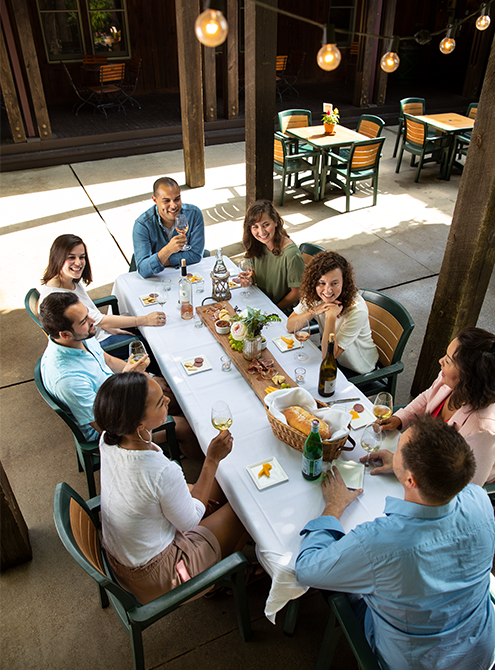 Online publication Mashed featured Oliver Winery in its list of 21 must-see winery destinations, citing gorgeous gardens and great reviews.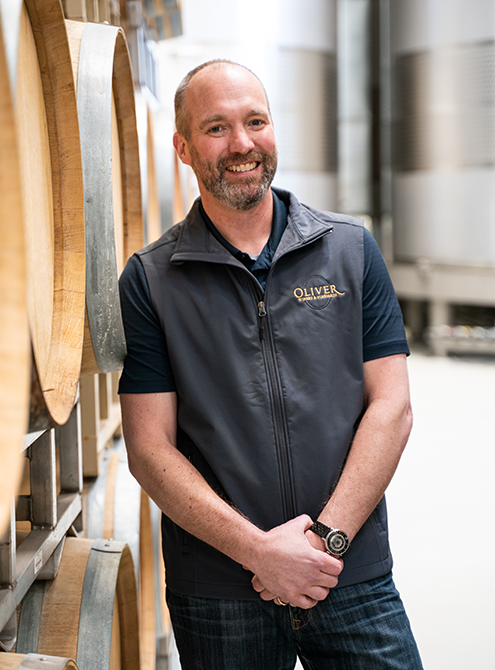 Warren joins the Indiana-based winery with over 25 years of experience in viticulture and winemaking. In his new role, he will oversee cellar and winemaking operations, sourcing, vineyard relationships, and Oliver's winemaking process.