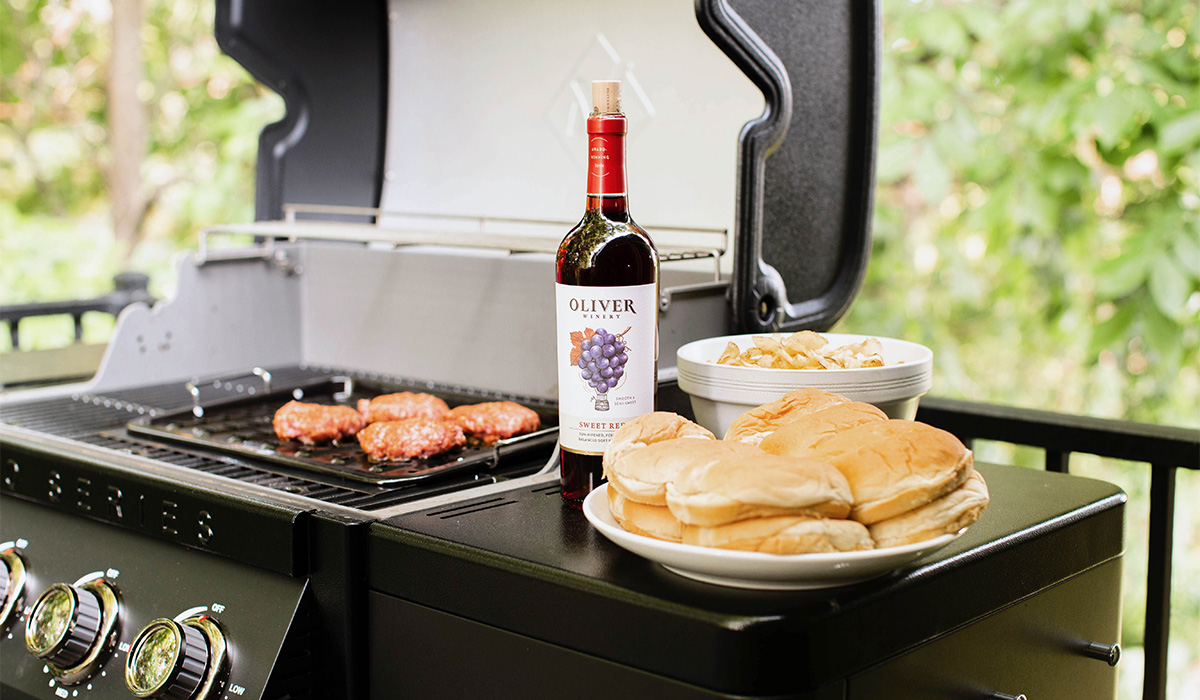 Whether you prefer burgers or are more of a steak person, Sweet Red always hits the spot with red meat dishes. Rich, easy-to-drink, fruit-forward flavor, completes a hearty, filling meal hot off the grill.
For a casual summertime meal, try a burger built with bacon, lettuce, and tomato, and add chips, baked beans, and fresh fruit for a complete spread.
For a slightly classier option, enjoy a steak grilled to perfection, with a buttery baked potato and garden salad.
For the perfect dessert, add in some deliciously fudgey brownies.
Cheers!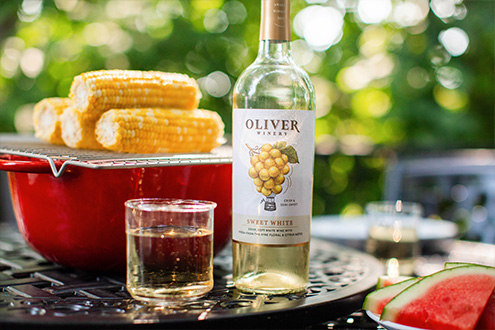 A summertime pairing straight from the heartland. Refreshing, light, and sure to make any hot, humid day a little more bearable.