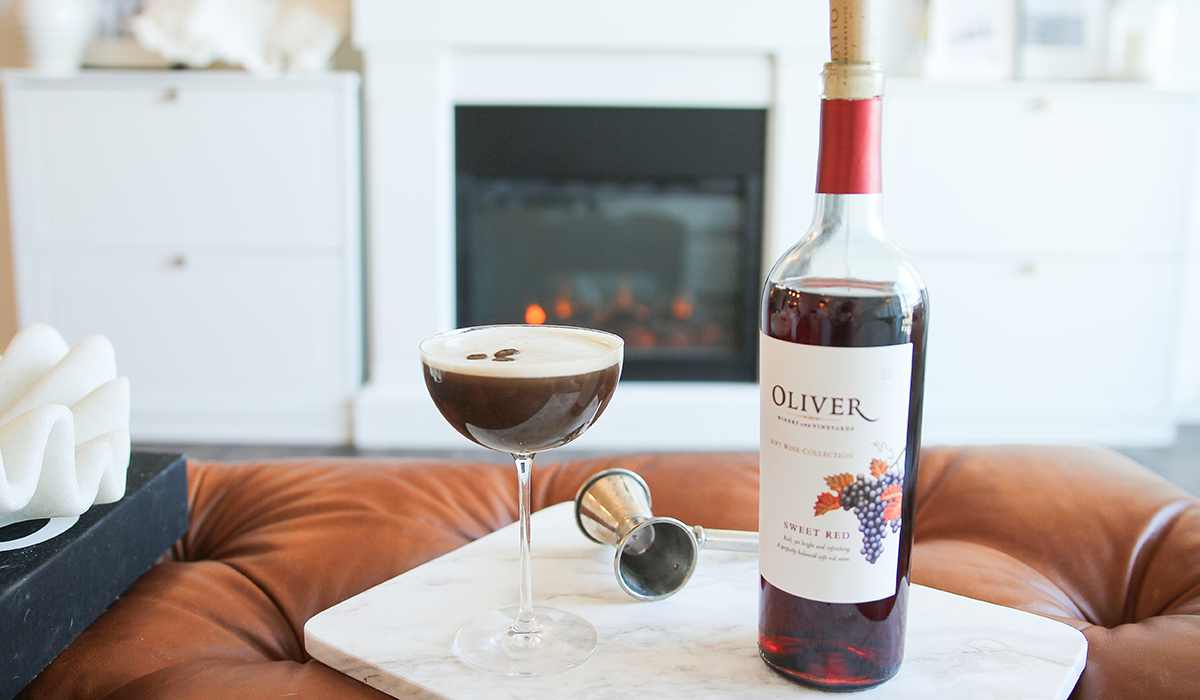 Shake up your espresso martini with a sweet little twist! This energizing Sweet Red wine cocktail tastes just as good as it looks, and is easier to make than you'd think.
The smooth and luscious berry notes in Olvier Sweet Red, our classic Concord wine, combine with espresso to create layers of indulgence. Tastes like a cherry-cordial. Delicious!
Watch us make this recipe on Instagram, in the latest "Cocktails with Casey."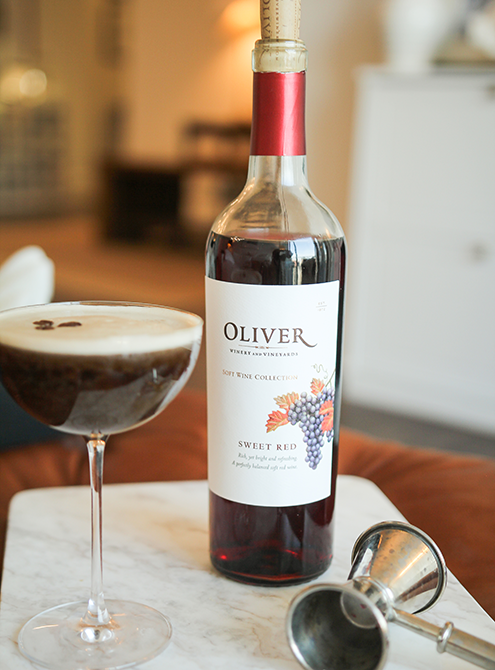 Sweet Red Espresso Martini
1 oz vodka
1 oz Oliver Sweet Red wine
1.5 oz chilled espresso or cold brew coffee
1 oz simple syrup
1 egg white
Pour all ingredients into cocktail shaker. Add ice. Shake vigorously until rich foam forms. Pour into coupe or martini glass. Garnish with espresso beans. Enjoy!