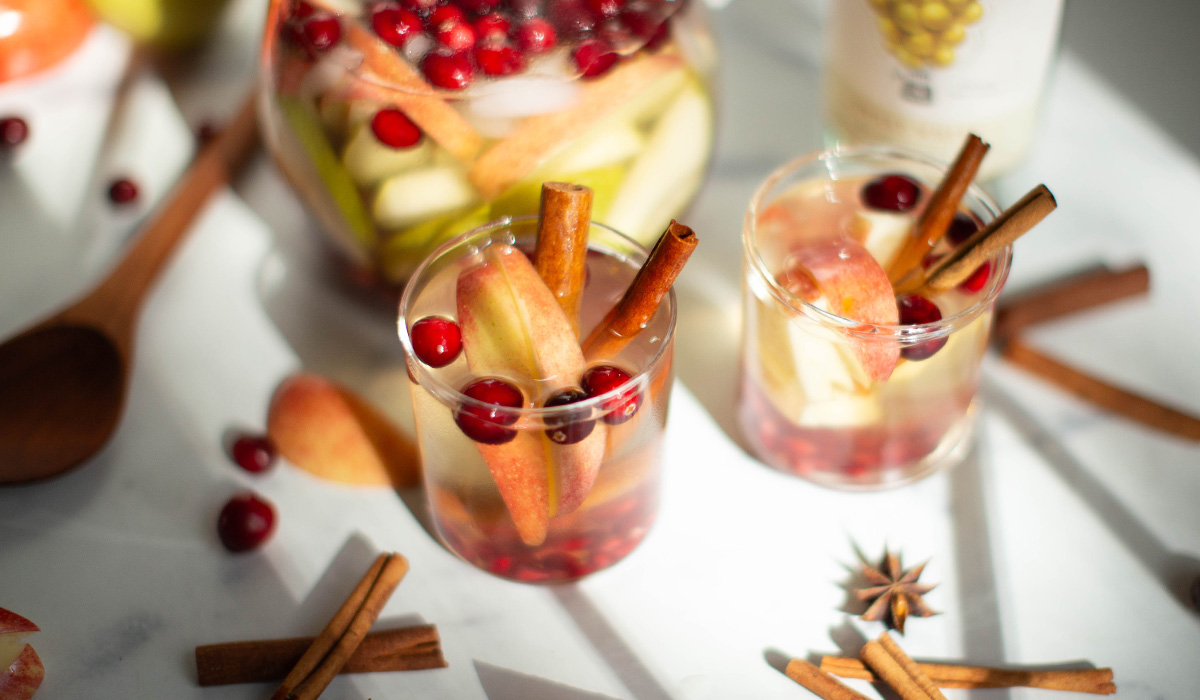 A batch cocktail made for autumn hosting. We know how it goes, and something quick and simple is always a win (even better when it's undeniably delicious).
This white wine Harvest Sangria can be made sweet or dry, and is filled with an array of autumn colors and flavors for the perfect addition to a Thanksgiving table. We used Sweet White, but feel free to make it to your own tastes with other white wine options!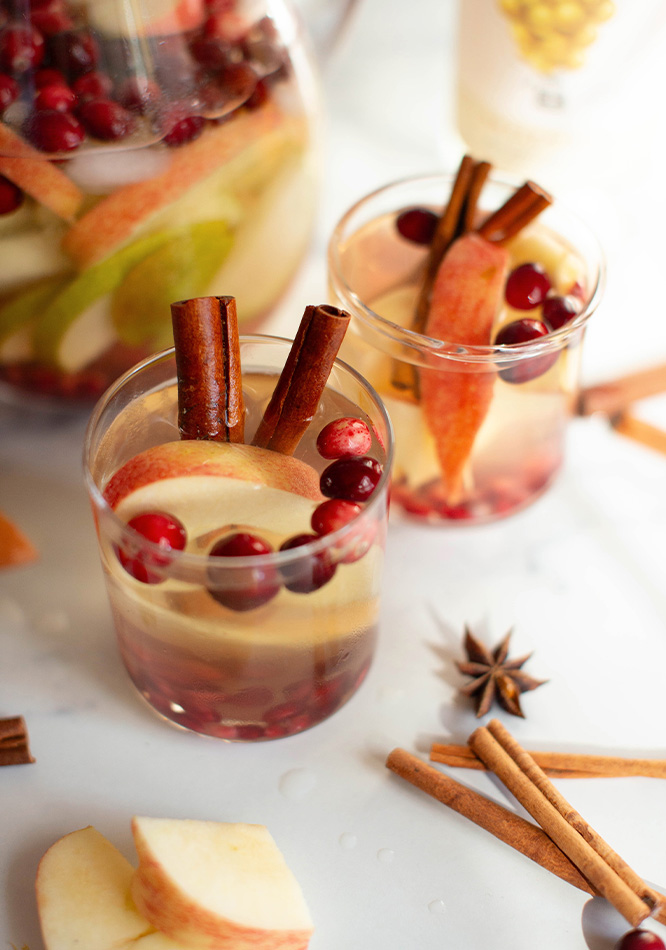 Harvest Sangria
1 bottle white wine (sweet or dry, to taste)
1 pear
1 apple
Arils of 1 pomegranate
Fresh cranberries
1 can ginger beer
Pour Sweet White over ice in a pitcher. Add the sliced pear and apple, pomegranate arils, and cranberries. Top with ginger beer. Stir & enjoy!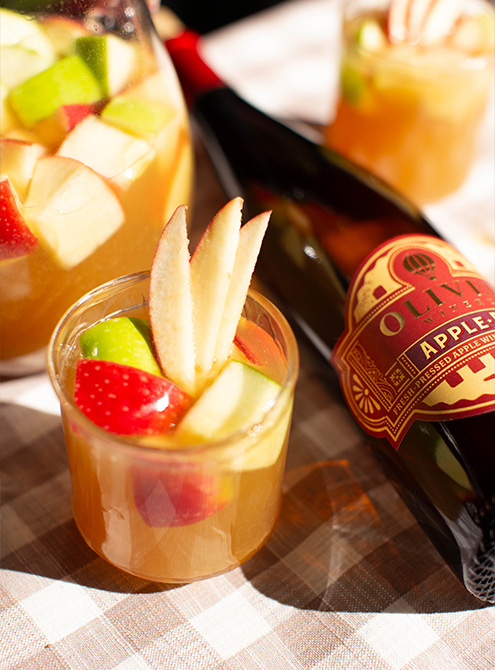 Our fresh-pressed, 100% apple wine combines the comforting taste of crisp baked apples, with warmth and gentle, sweet brown sugar and nutmeg spice.
Hot or cold, Oliver Winery's Apple Pie wine makes the perfect fall cocktail. Feeling the fall? We whipped up a few super easy recipes for you.