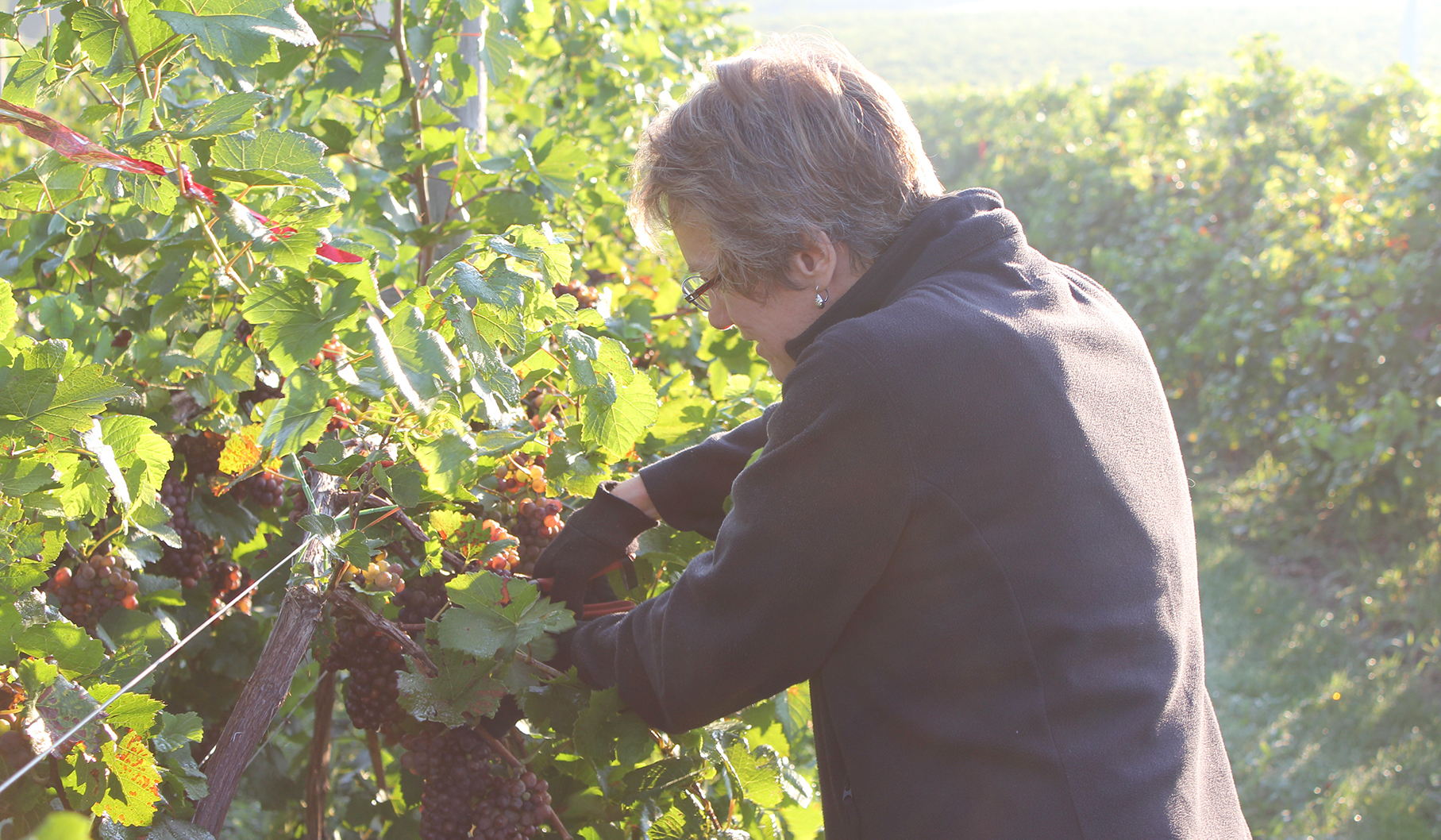 Harvest began today, on the most remarkably nice day of the year, with 1.58 tons of Pinot Gris at Creekbend Vineyard deep in Southern Indiana's scenic rolling hills. We spent much of August testing our crops for ripeness, and today, the Pinot was just right. Sweet, sublime Pinot Gris fresh off the vine shows off flavors of apple and pear, with a delicacy that will carry over to the wine we make with this grape.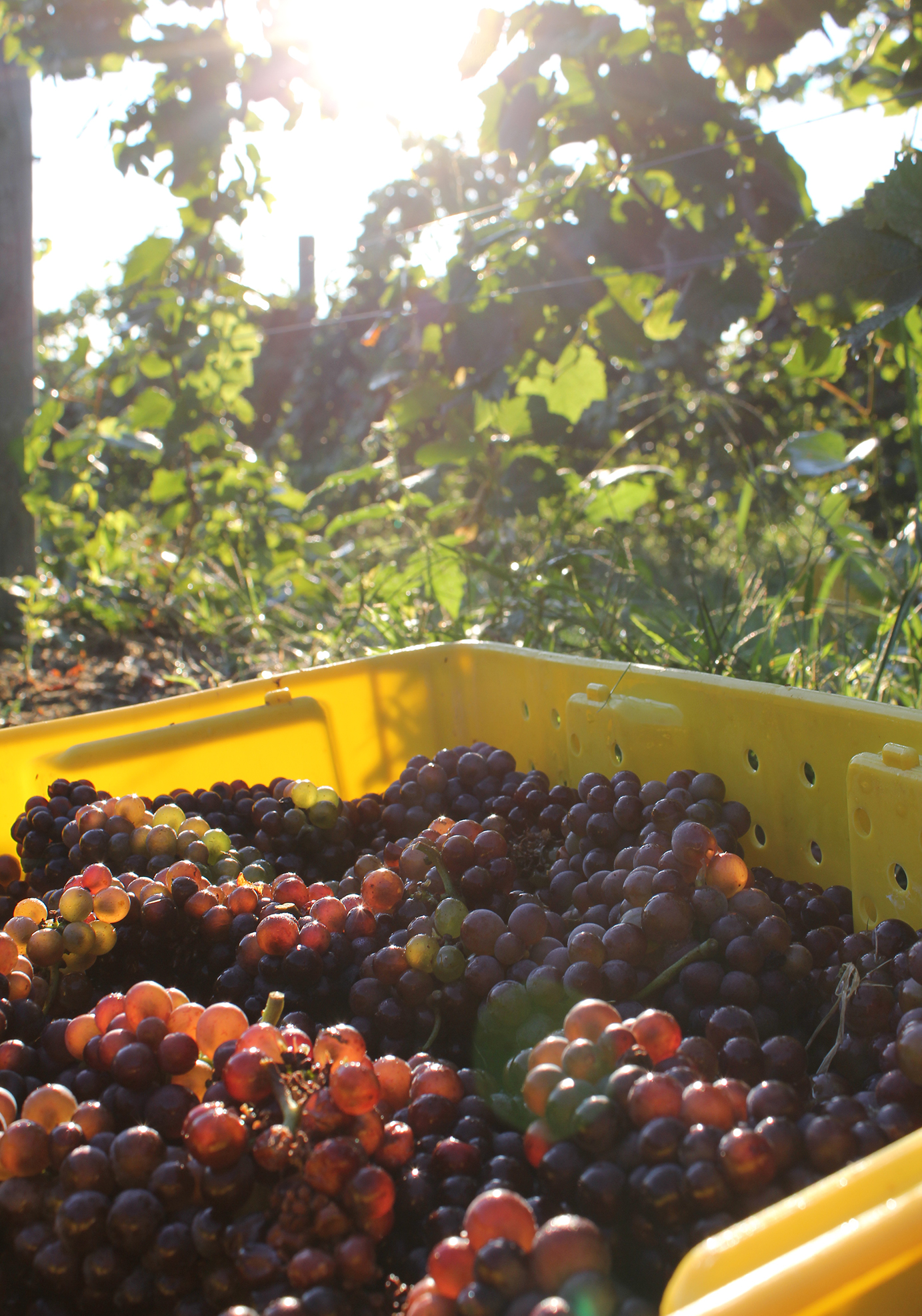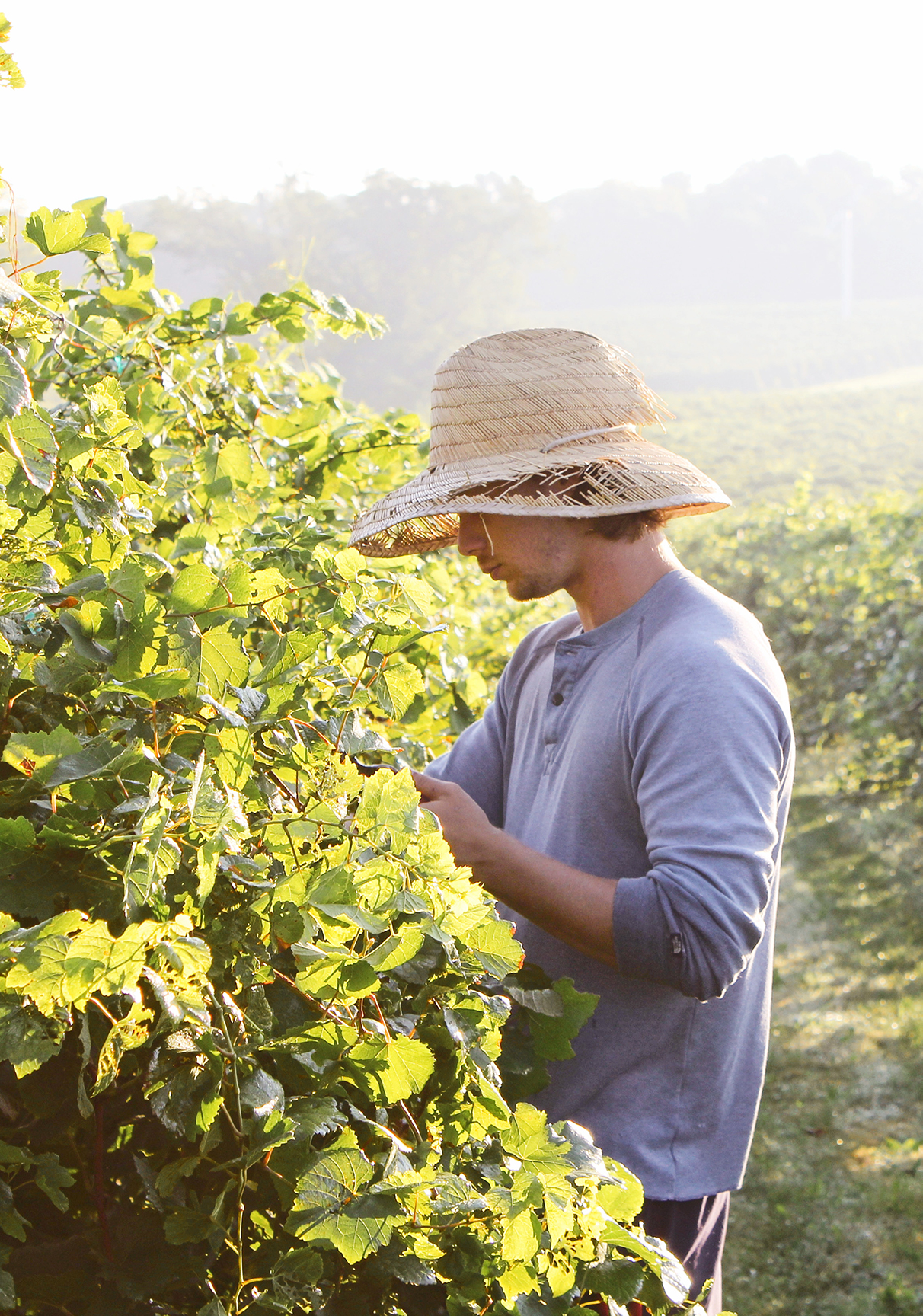 On a typical year at our Indiana vineyard, we would have harvested the Pinot Grigio about five days ago. Two weeks of cool weather in August slowed down the ripening a bit, but we caught up significantly with warm, dry weather in the latter part of the month. Overall, mild temperatures and modest rainfall have been wonderful for the flavors and aromas of these grapes. The slightly cooler than normal temperatures in July and August allowed grapes to accumulate sugar and maintain acid levels. A very dry August also helped — heavy rainfall late in the season can cause ripened grapes to split open, exposing them to pests and rot.
Not these grapes.
We took extra precautions with the Pinot Grigio this year by covering the 0.7 acres of vines with nets. The birds were loving it too much. Of course, we understand. This is a grape that is absolutely delicious all on its own. In fact we had some of the juice ourselves for lunch.
By the way, Pinot Grigio is a sister grape to Pinot Noir and has light reddish brown pigmentation. Careful pressing gives the juice a surprising blondness considering the redness of the skin. The end product is a beautiful dry white wine with a citrus nose and lean acidity.
P.S. Our 2016 hand-harvest of Pinot Gris was one of the final crops of this variety at Creekbend Vineyard in Indiana. At Oliver Winery, we still make a crisp, refreshing, and balanced Pinot Grigio with fruit sourced from Monterey, California. Taste our current vintage.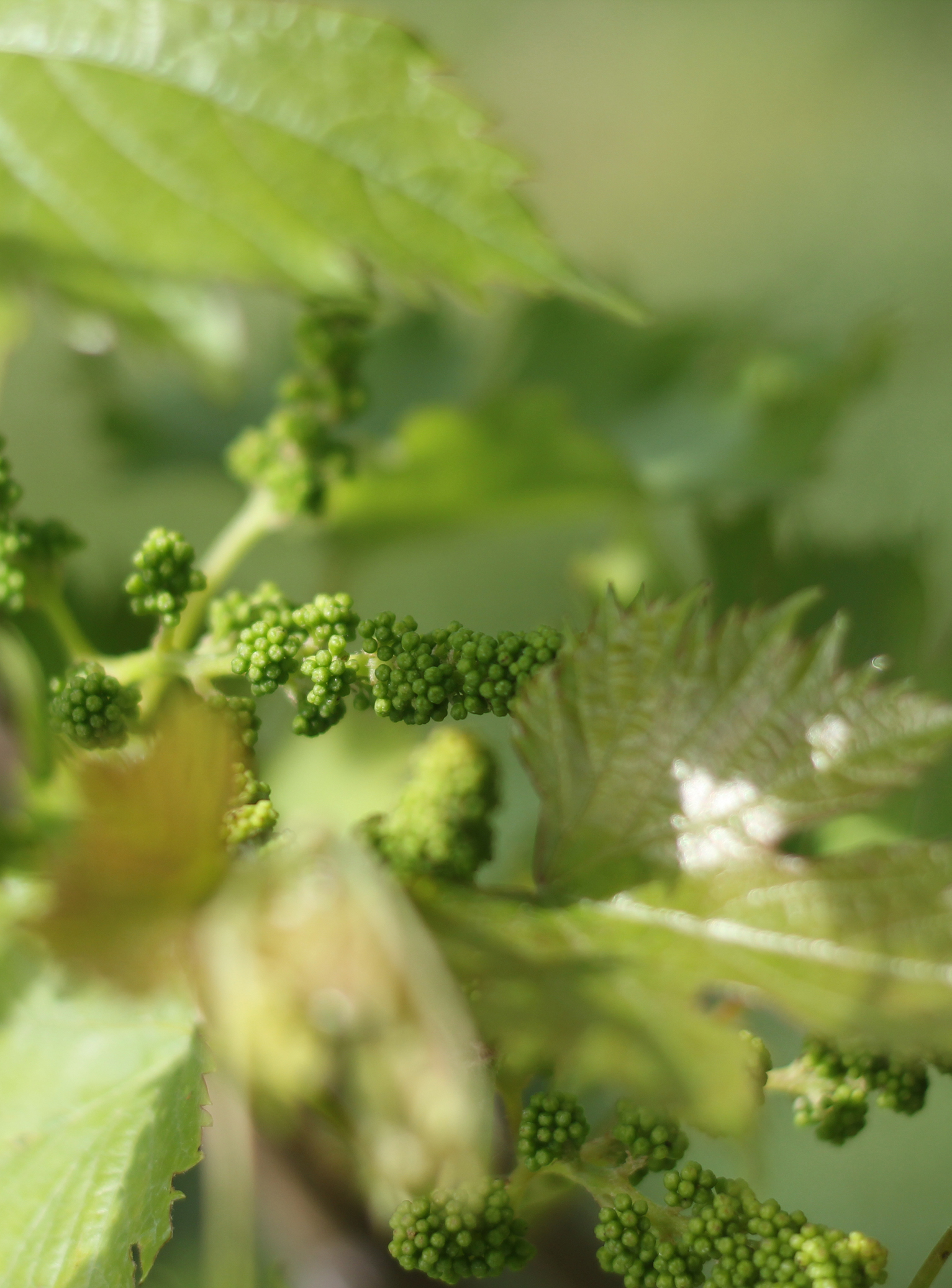 Spring at Oliver Winery is an exciting time deep in Indiana's scenic wine country. Our blooming vines are getting ready to produce clusters of fruit, and right now we are busy setting the stage for the rest of the growing season.