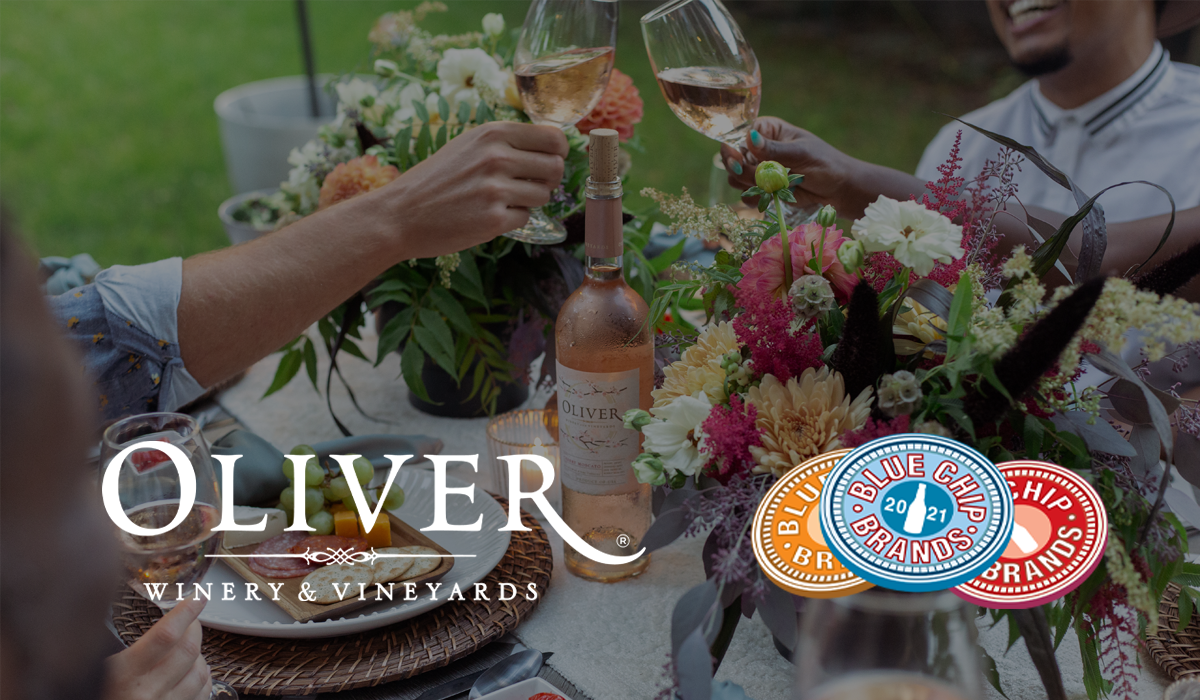 Oliver Winery, a national player in the sweet wine industry and the 28th largest wine operation in the U.S., has been named a 2021 "Blue Chip Brand." The award is given annually to the best-performing major players in the industry over the long-term by M. Shanken Communications, publisher of leading industry magazines such as Wine Spectator, Impact, and Market Watch.
Over the last decade, Oliver Winery has seen an average annual growth rate of 9.3%. Since 2014, it has more than doubled its geographic reach and now distributes in more than 40 states. In addition to the brand's mainstay, Oliver Sweet Red, innovations in Real Fruit Moscato and the Bakery Series Apple Pie and Peach Pie SKUs remain huge drivers of success. Oliver Blueberry Moscato and Oliver Cherry Moscato are among the 10 best-selling Moscato 750ml in the country.
"
"We are honored to be recognized as one of the strongest brands in the wine industry. Over the last 50 years, we have remained true to our roots and are proud to represent refreshingly real wines on a national scale."
— Julie Adams, CEO of Oliver Winery
A standout in the industry, Oliver is one of only 21 brands to earn the distinction. In a list dominated by West coast-based operations, Oliver Winery and Chandon — owned by LVMH with headquarters in Paris — are the only two headquartered outside of California. To earn this prestigious award, brands must show at least 10 consecutive years of volume growth, or average annual compound growth of at least 0.5% from 2011 through 2020, with positive growth in at least eight of those 10 years. In addition, the brands must have maintained gross margins of at least $25 million in the last year.
The Impact Blue Chip Brand Award Winners are named in the October edition of Shanken's Impact Newsletter and will be featured in the December issue of Market Watch.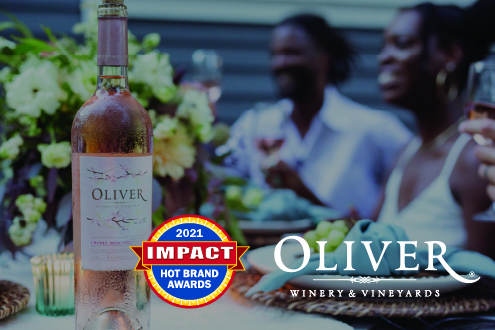 For the third year in a row, Oliver Winery is an Impact Hot Brand, in a list compiled by M. Shanken Communications. Oliver Winery is one of 24 domestic wine brands earning Hot Brand awards for 2021.
Now ranked 28th largest winery in the U.S., Oliver Winery has seen enormous growth since 2019, with Blueberry Moscato, Cherry Moscato, and Sweet Red leading the way.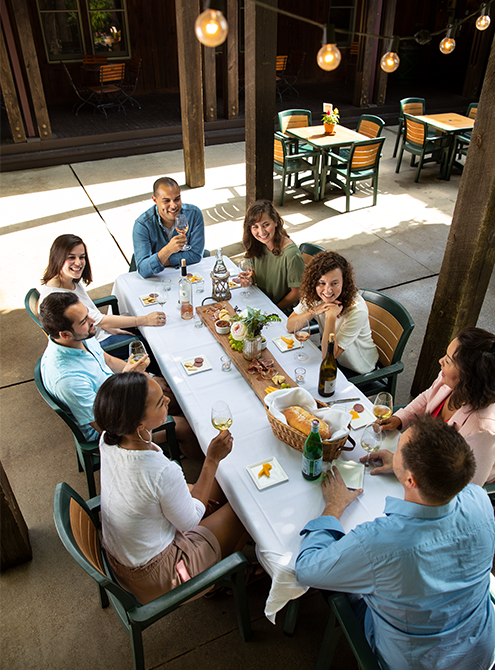 Online publication Mashed featured Oliver Winery in its list of 21 must-see winery destinations, citing gorgeous gardens and great reviews.