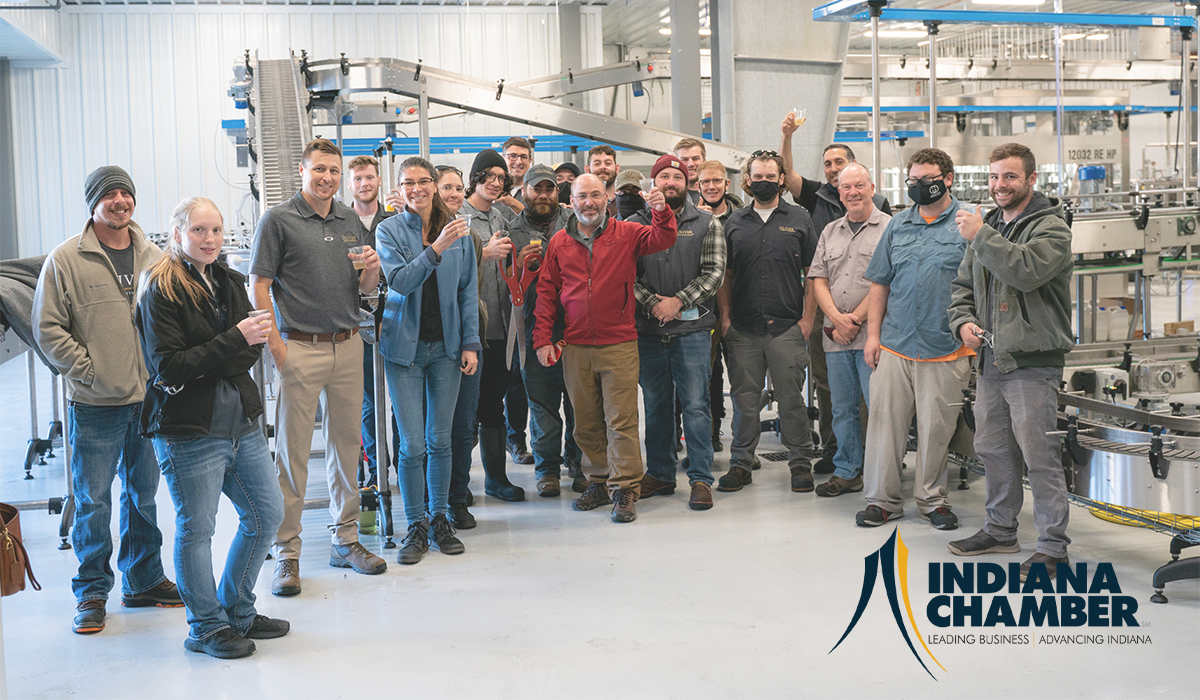 Indiana Chamber of Commerce created the Best Places to Work in Manufacturing listing to identify manufacturing employers in Indiana who are doing things right and creating cultures that make employees proud to be a part of them. It might not be obvious, but Oliver fits in this category. Making, bottling, shipping, and serving 800,000 cases of wine annually requires some significant manufacturing resource!
To make the listing, employers must meet established criteria. Oliver Winery's administration filled out an in-depth questionnaire about the company's benefits, practices, and environment. And, at least 80% of current employees weighed in via an online survey, providing direct information and honest feedback about what it's like to work here. The results allow us to understand both our strengths and areas for improvement, so that we can continue to become a better place to work.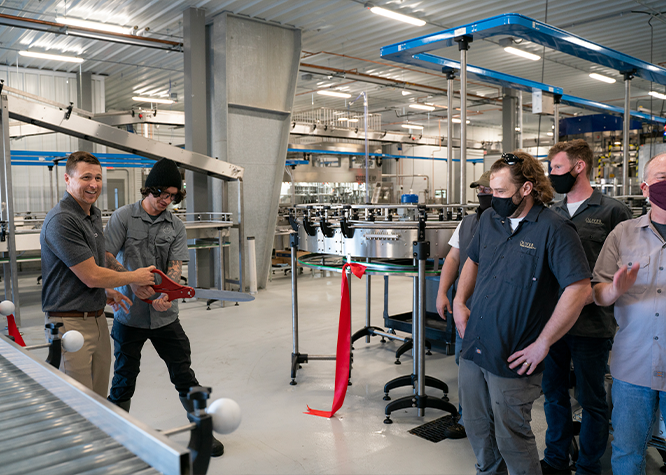 This is an honor we strive to meet everyday. We value our people, and their time. When so much time is spent at work, the workplace should feel like a positive space that feels welcoming and friendly while cultivating productivity and growth. The result of our work has greater potential if all of the people who make up our team are fulfilled along the way.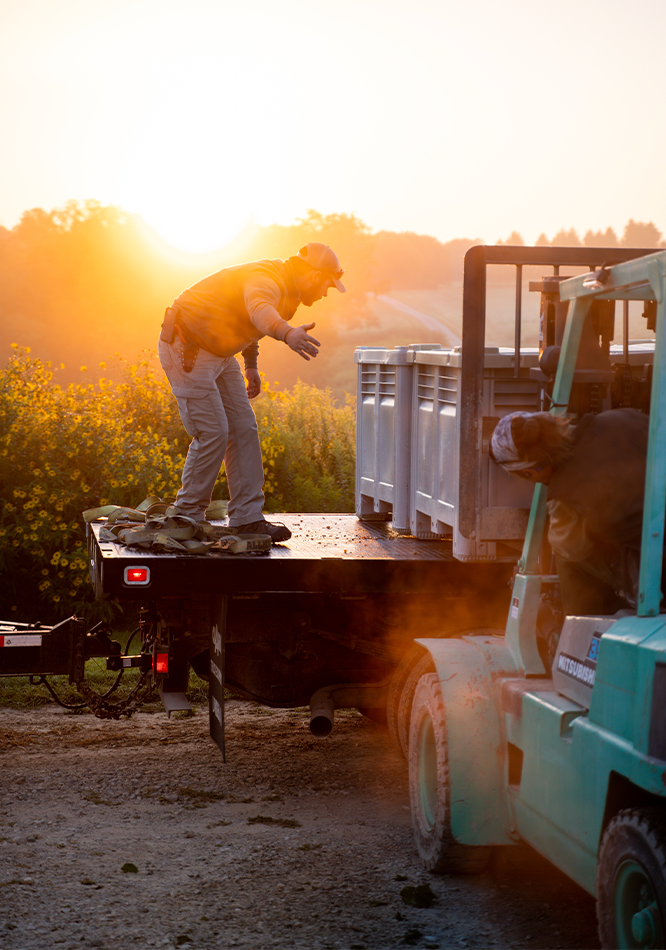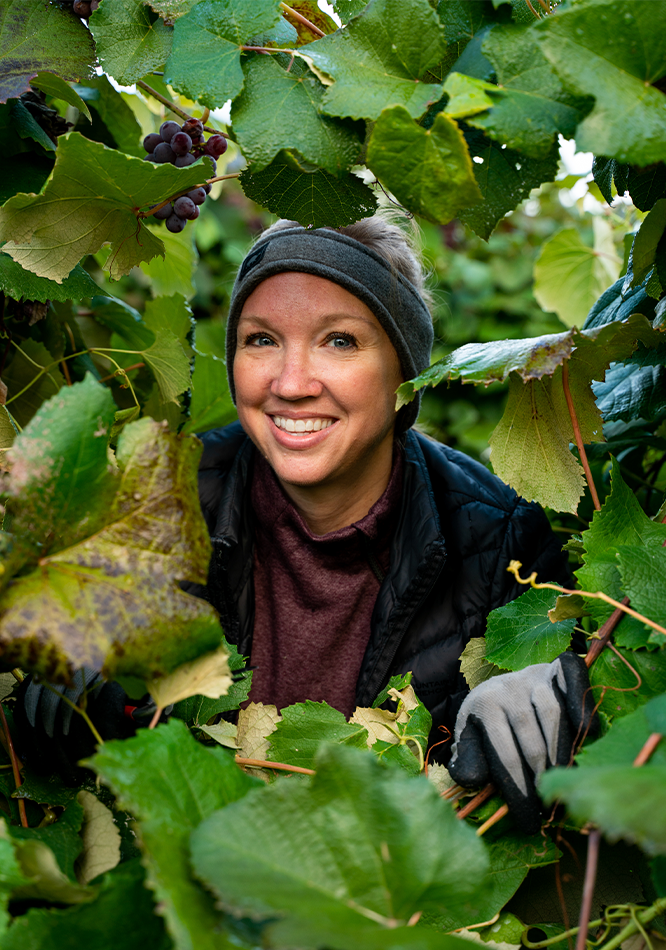 What makes Oliver a great place to work?
We respect people.
Throughout all our interactions— between each other, our customers, and the community, we emphasize kindness, patience, and acceptance. This sets the tone for a positive work environment, and enriches our work, and our relationships.
We expect quality.
It's easy to do your best work when you know everyone else is doing their best work, too. We expect quality from ourselves, one another, and from the results we create together. Having pride in what you spend your time doing is so important to satisfaction in your career!
We think differently.
Creativity is highly encouraged here at Oliver, and is woven throughout our 50 years, starting with Professor William Oliver and Mary Oliver, who founded our winery in the 1970's. The sky's the limit, and our departments continue to prove that by showing ingenuity, resourcefulness, and imagination every day.
We get stuff done.
We're all in. We set our sights high and eagerly strive to deliver results. This enthusiasm and tenacity make our work environment a place for growth, fun, and satisfaction.
If working with a community of smart, diverse professionals with a passion for the winery's work and a consistent vision for quality sounds good to you, we invite you to learn more about a career at Oliver.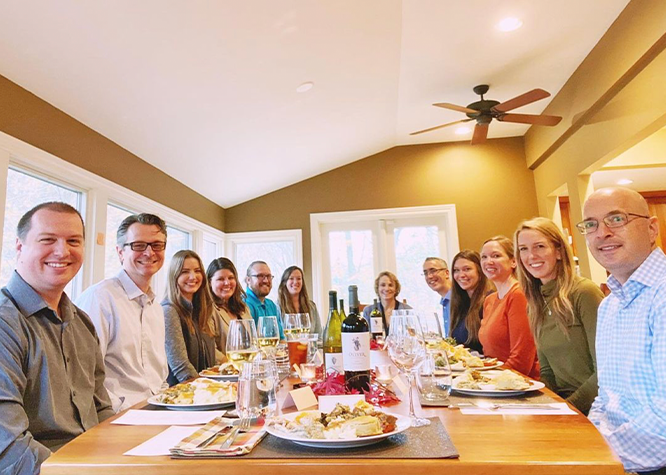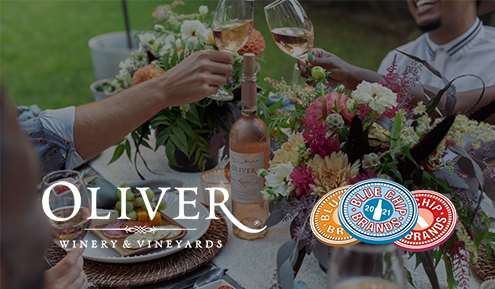 Oliver Winery, a national player in the sweet wine industry and the 28th largest wine operation in the U.S., has been named a 2021 "Blue Chip Brand." The award is given annually to the best-performing major players in the industry over the long-term by M. Shanken Communications.
A standout in the industry, Oliver is the only domestic wine operation with headquarters outside of California to be recognized in the 2021 Blue Chip listing.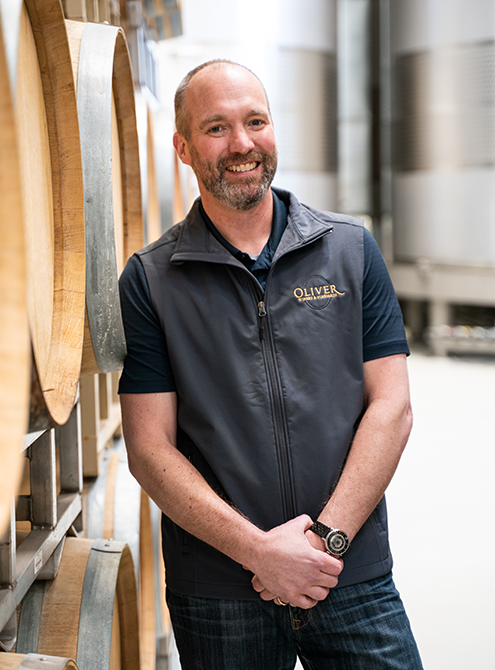 Warren joins the Indiana-based winery with over 25 years of experience in viticulture and winemaking. In his new role, he will oversee cellar and winemaking operations, sourcing, vineyard relationships, and Oliver's winemaking process.