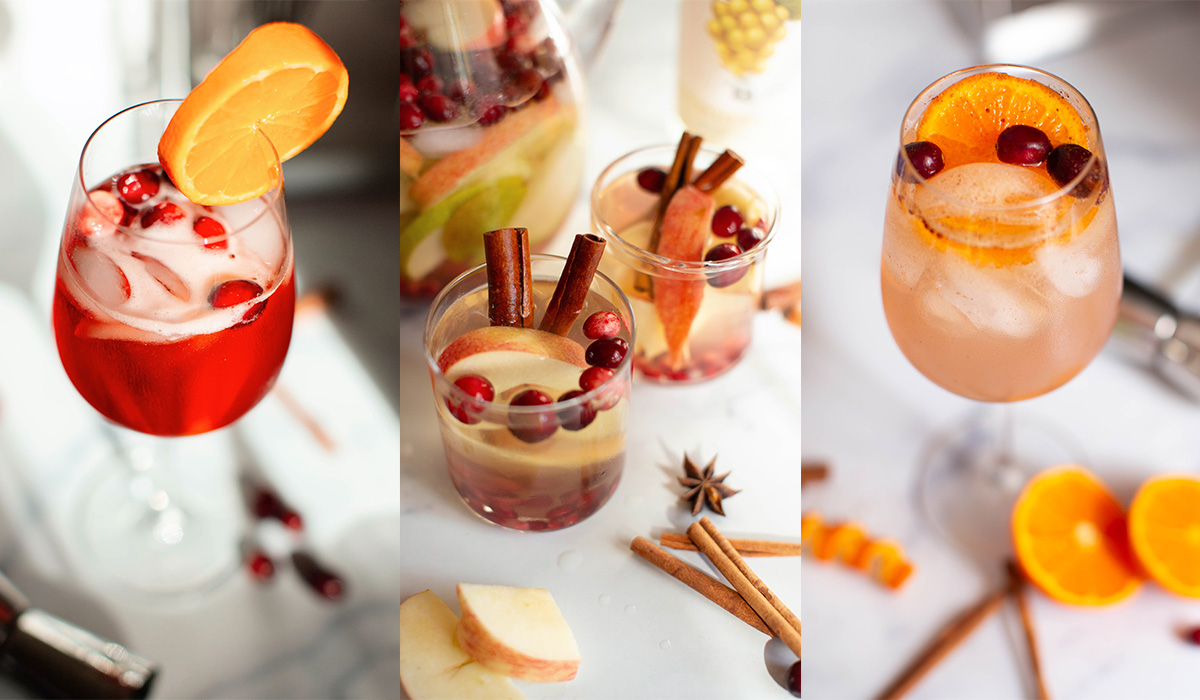 Three simple cocktails perfect for Thanksgiving, with flavors reminiscent of harvest and late fall days. Score an A+ in hosting with any of these delicious, flavorful sippers.
The Sangria Spritz is our fruity twist on an Aperol Spritz, made with our new Sangria Classic. It has three ingredients and comes together in a flash.
Harvest Sangria is a traditional, white-wine Sangria recipe that's ready to elevate all your autumn and winter gatherings. This recipe can be made sweet or dry, whichever you prefer!
Last, but not least, we've got the Cinnaberry Spritz, brought to us by professional mixologist Sly Cosmopoulos. Its soft flavors of berry, citrus, and cinnamon create a unique cocktail perfect for intimate gatherings.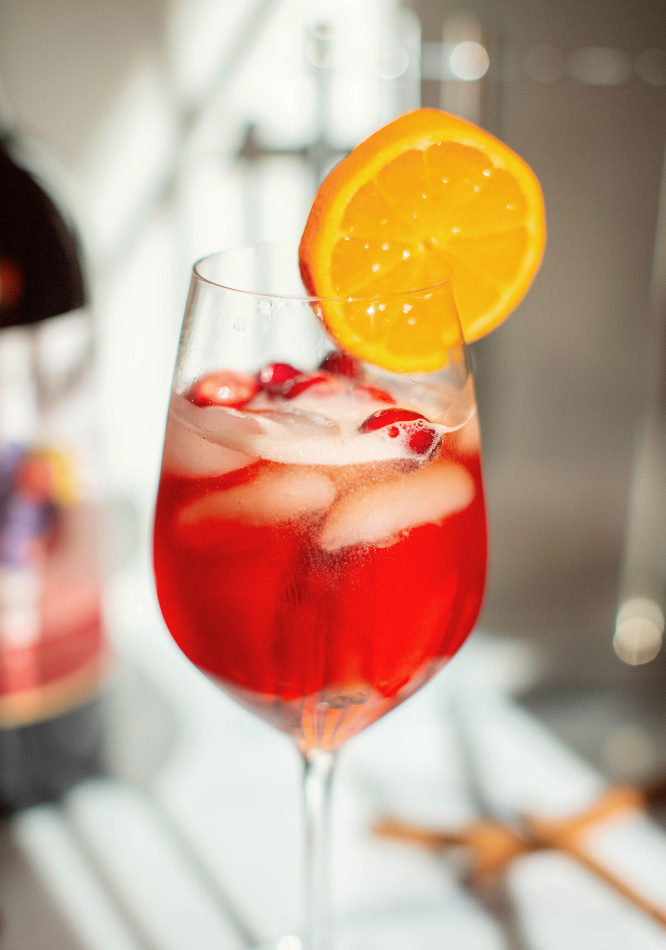 Sangria Spritz
1 oz Aperol
2 oz Sangria Classic
2 oz Prosecco
1 oz Sparkling Water
Combine in glass & stir. Garnish with a rosemary sprig and orange wheel, or fresh cranberries. Enjoy!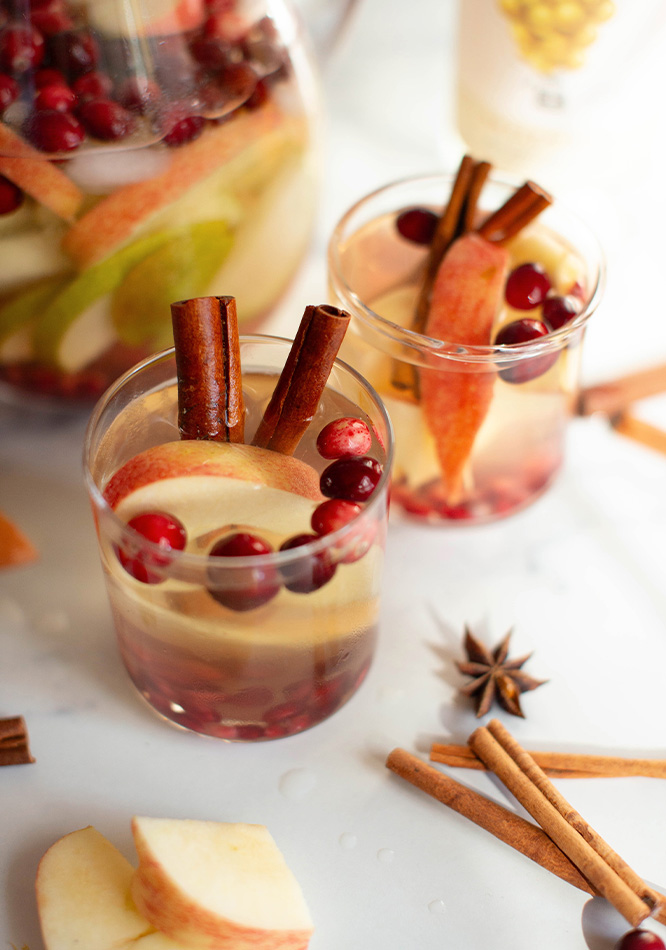 Harvest Sangria
1 bottle white wine (sweet or dry, to taste)
1 pear
1 apple
Arils of 1 pomegranate
Fresh cranberries
1 can ginger beer
Pour Sweet White over ice in a pitcher. Add the sliced pear and apple, pomegranate arils, and cranberries. Top with ginger beer. Stir & enjoy!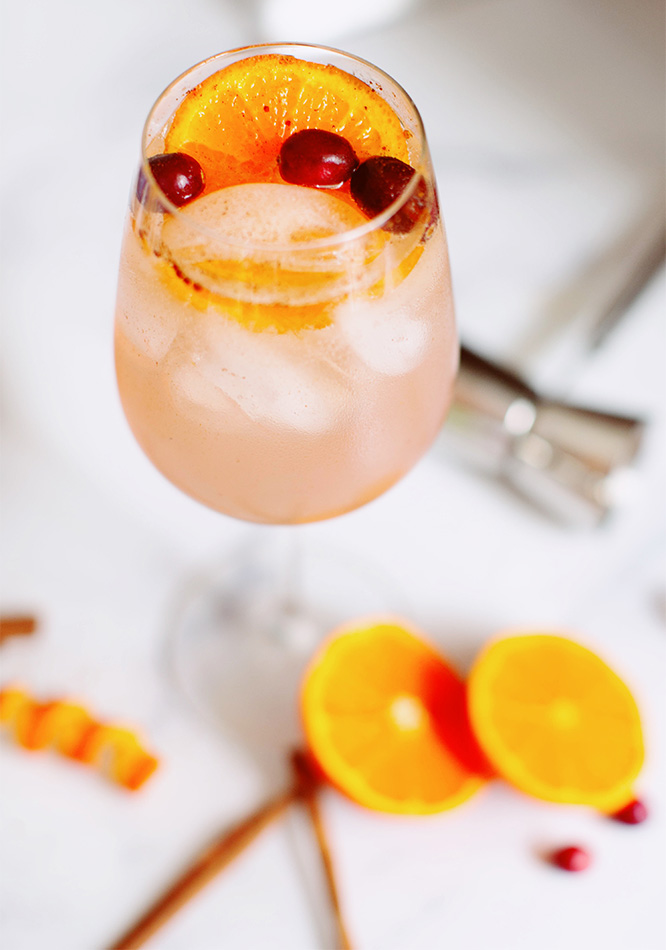 Cinnaberry Spritz
3 oz Oliver Blueberry Moscato
3 oz Prosecco or Brut
1 oz Triple sec
0.5 oz Cinnamon syrup
0.5 oz Lemon juice
Shake over ice. Strain into large wine glass over fresh ice. Top off with Blueberry Moscato & Prosecco. Garnish with orange wheels, blueberries, & cinnamon dust.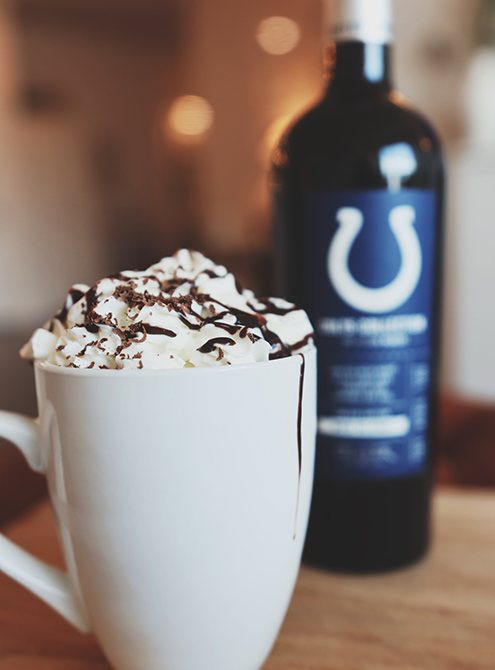 Cozy up with these cold weather cocktails! A few ingredients are all you need to craft these festive favorites at home. Enjoy with a football game, a fire, and good company.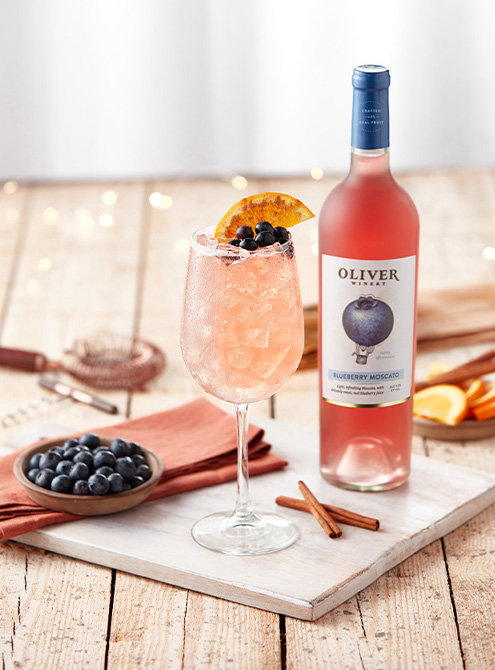 'Tis the season for festive holiday sips! These easy and delicious wine cocktails combine Oliver's real fruit Moscatos with the classic bubble of Brut or Prosecco with some seasonal spice. Mix one up and hit refresh. You deserve it.