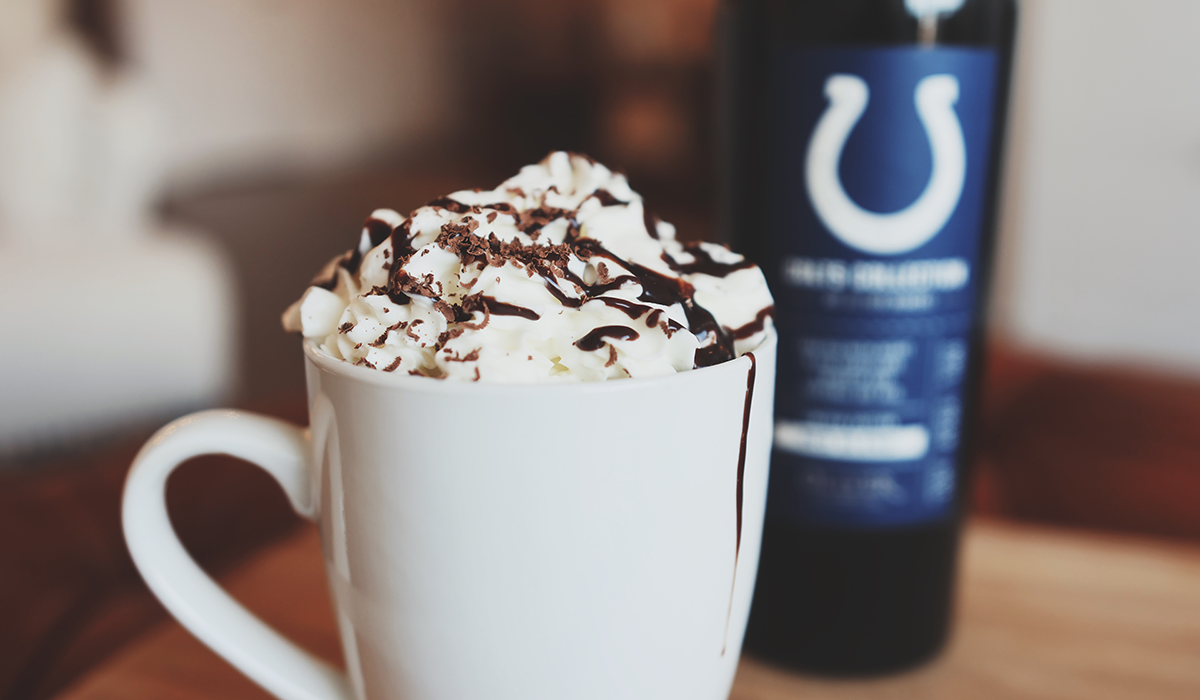 Cozy up with these cold weather cocktails! A few ingredients are all you need to craft these festive favorites at home. Enjoy with a football game, a fire, and good company.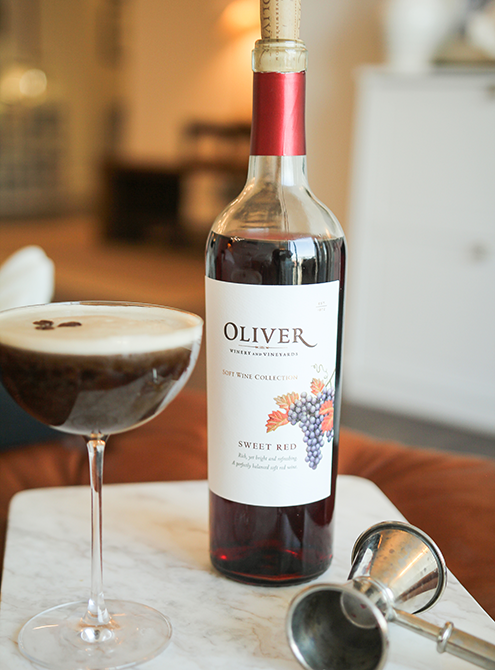 Sweet Red Espresso Martini
1 oz vodka
1 oz Oliver Sweet Red wine
1 oz simple syrup
1.5 oz chilled espresso or cold brew coffee
1 egg white
Pour all ingredients into cocktail shaker. Add ice. Shake vigorously until rich foam forms. Pour into coupe or martini glass. Garnish with espresso beans. Enjoy!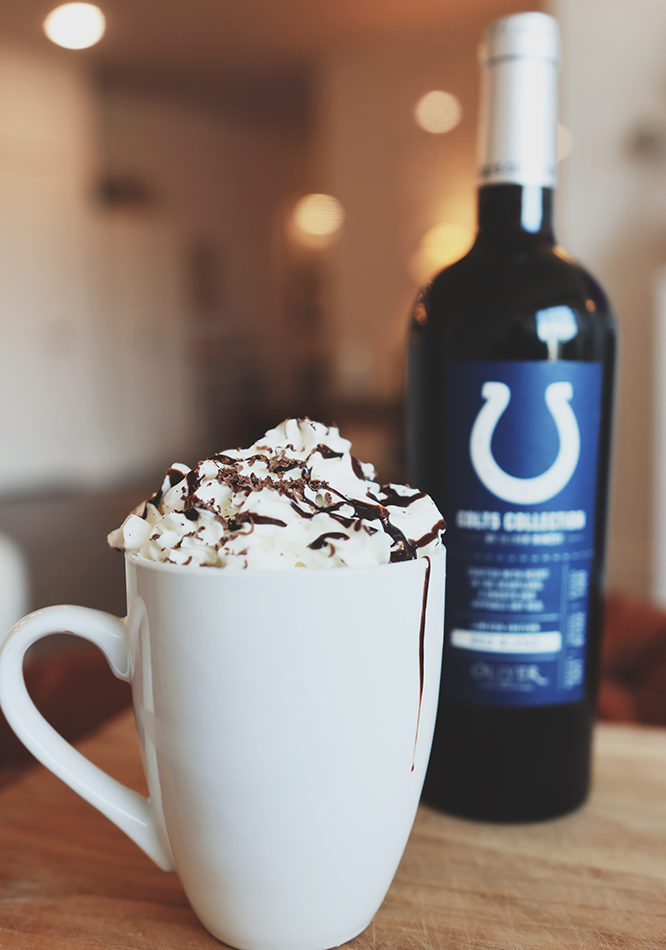 RED WINE HOT CHOCOLATE
1 c milk
1/2 c hot chocolate mix
3/4 c Colts Collection Dry Red wine
1/2 tsp vanilla extract
Heat red wine and milk in separate saucepans on stove until they simmer. Add hot chocolate mix to milk and stir until combined. Turn off heat and add vanilla extract to red wine. Stir. Pour hot chocolate into mug about halfway. Top with red wine blend and stir. Garnish with marshmallows and dark chocolate shavings.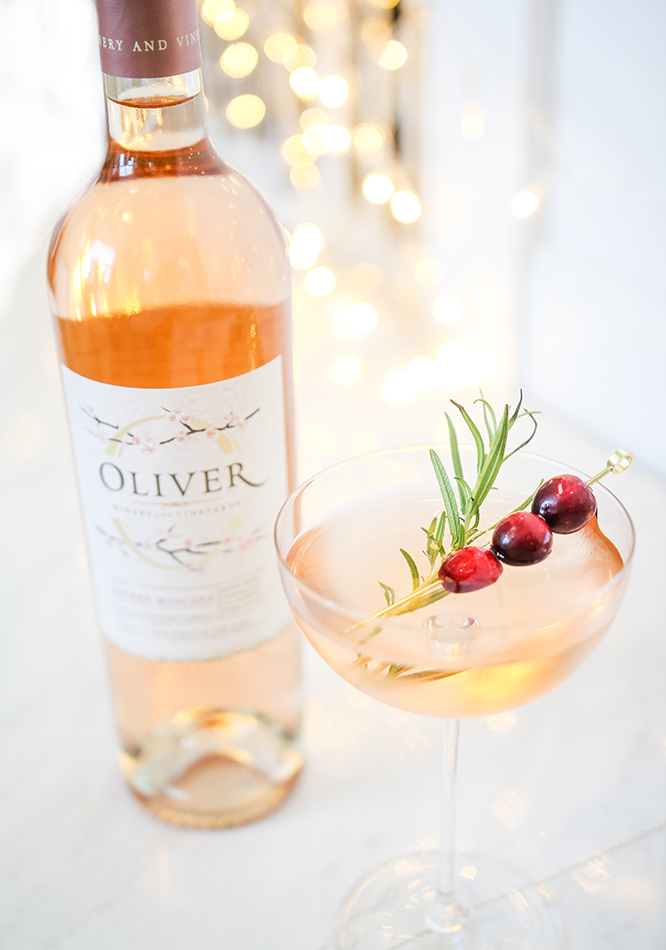 the cherry chirp
4 oz Cherry Moscato
2 oz botanical gin
splash of cranberry juice
rosemary & fresh cranberries
Mix chilled Cherry Moscato and gin in coupe glass. Top with just a splash of cranberry juice. Garnish with a sprig of rosemary and fresh cranberries.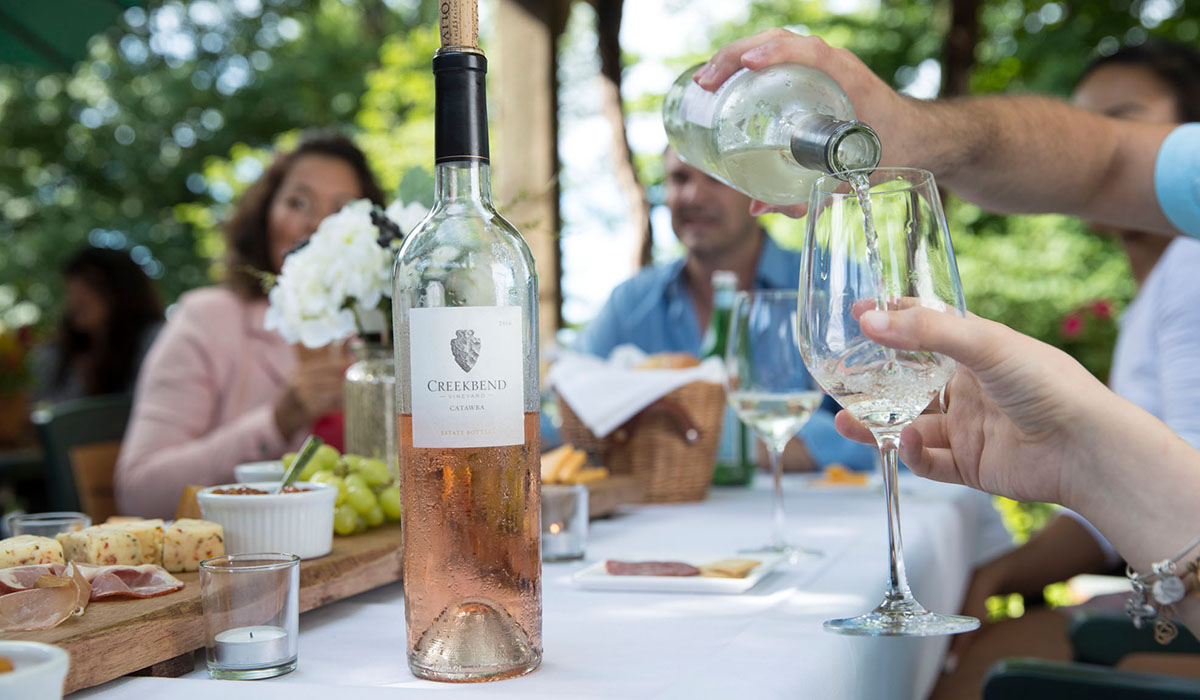 You're living here on the sweeter side of life, loving all of the fruity, sometimes bubbly, ever-luscious wines. Think Moscato and Catawba. As you pour another glass and get a back-up bottle chilling in the fridge, you wonder, "how can I make this moment even better?" Cheese. The answer is cheese.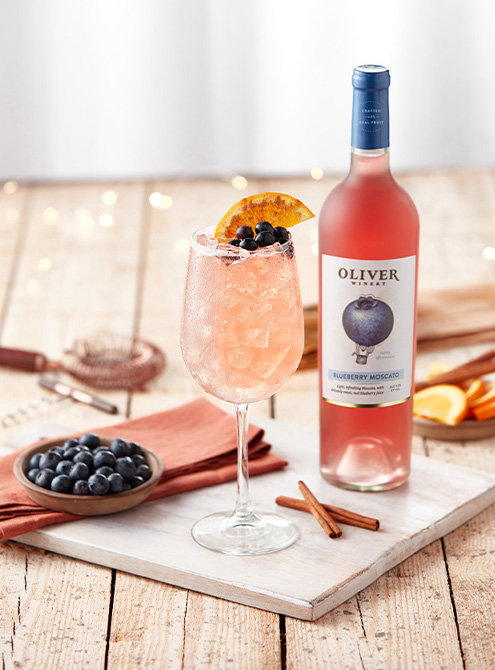 'Tis the season for festive holiday sips! These easy and delicious wine cocktails combine Oliver's real fruit Moscatos with the classic bubble of Brut or Prosecco with some seasonal spice. Mix one up and hit refresh. You deserve it.