Temporarily Sold Out!
Apple Pie
Oliver Apple Pie wine features fresh-pressed, 100% apple wine (no concentrates!). This wine combines the comforting taste of crisp baked apples, with warmth and gentle, sweet brown sugar and nutmeg spice. Add a healthy heap of vanilla 'a la mode.' No forks required for this delicious treat; help yourself to a glass. #losethefork
Awards
Gold, Reserve Class Champion

2019 Rodeo Uncorked!® International Wine Competition

Best of Class & Gold

2017 Indy International Wine Competition
Recipes & More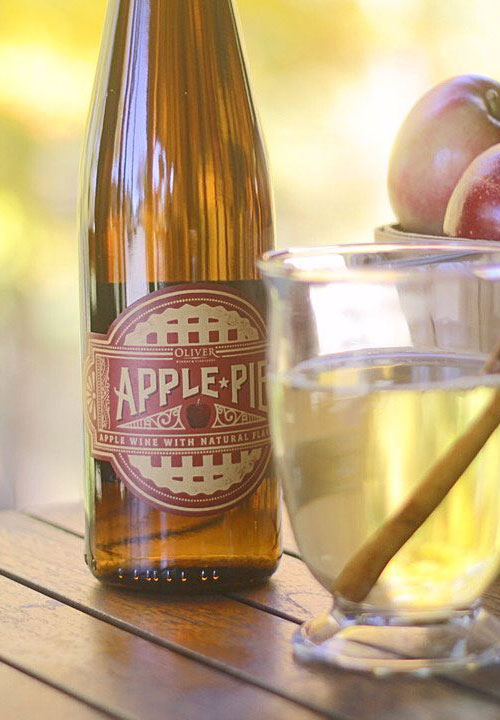 Try it warm!
Slowly heat up your Apple Pie wine in a crockpot or on the stove, and cozy up with fall's new favorite. No mulling spices needed!
Although we have sold out of this wine in our tasting room and online, you can still find it in stores! Check out our Find Our Wines page to find it on a shelf near you.
About Collection
Wine is for everyone.