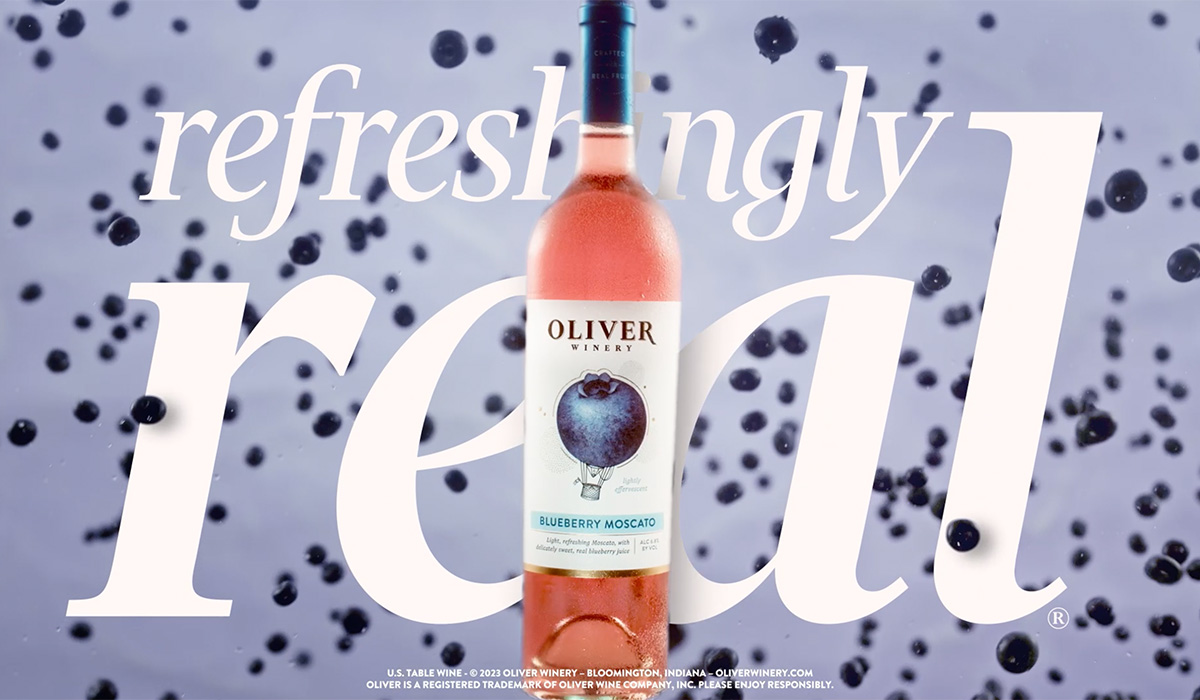 Our new branding is taking flight. The new, vibrant fruit balloons floating across our labels honor our past, nod to our rising future, and highlight the importance real fruit has in our wines.
Hot air balloons are an important piece of our story, as one of our founding members, Bill Oliver, is an avid hot air balloonist. Many of our staff's favorite Oliver memory includes a hot air balloon ride on a clear morning or a warm evening. We're not afraid to have our heads in the clouds and are hard at work taking wine (and our company) to new heights.
A key factor in our rising future is the focus on the real fruit at the heart of our wines, earning them their refreshingly real, fruit-forward repuation. Our Real Fruit Moscatos combine real fruit with west-coast Moscato for a light, lovely, and bubbly product that is widely-loved. Beginning with Cherry Moscato in 2017, the collection has expanded to four with our newest cocktail-inspired Melon Mint Moscato debuting this March.
As a brand dedicated to thinking differently, one of our priorities is to create approachable wines for everyone, that pair well with real life. No matter the occasion, our refreshingly real wines do just that, with delightful, fruit-forward taste that is irresistible from the first sip. Whether you're doing something around the house, taking well-deserved time for yourself, having game night with friends, or celebrating a milestone, our wines are always ready-to-drink and the perfect way to bring people together.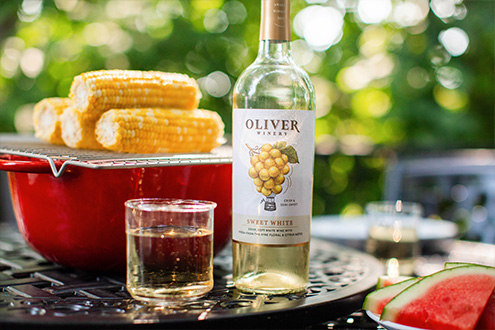 A summertime pairing straight from the heartland. Refreshing, light, and sure to make any hot, humid day a little more bearable.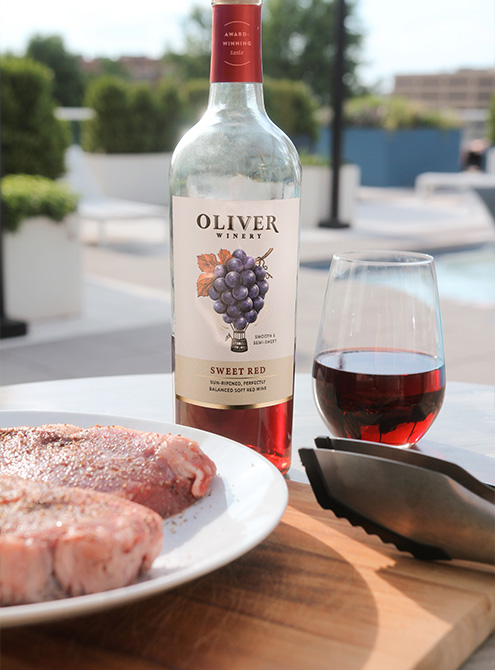 Whether you prefer burgers or are more of a steak person, Sweet Red always hits the spot with red meat dishes. Rich, easy-to-drink, fruit-forward flavor, completes a hearty, filling meal hot off the grill.