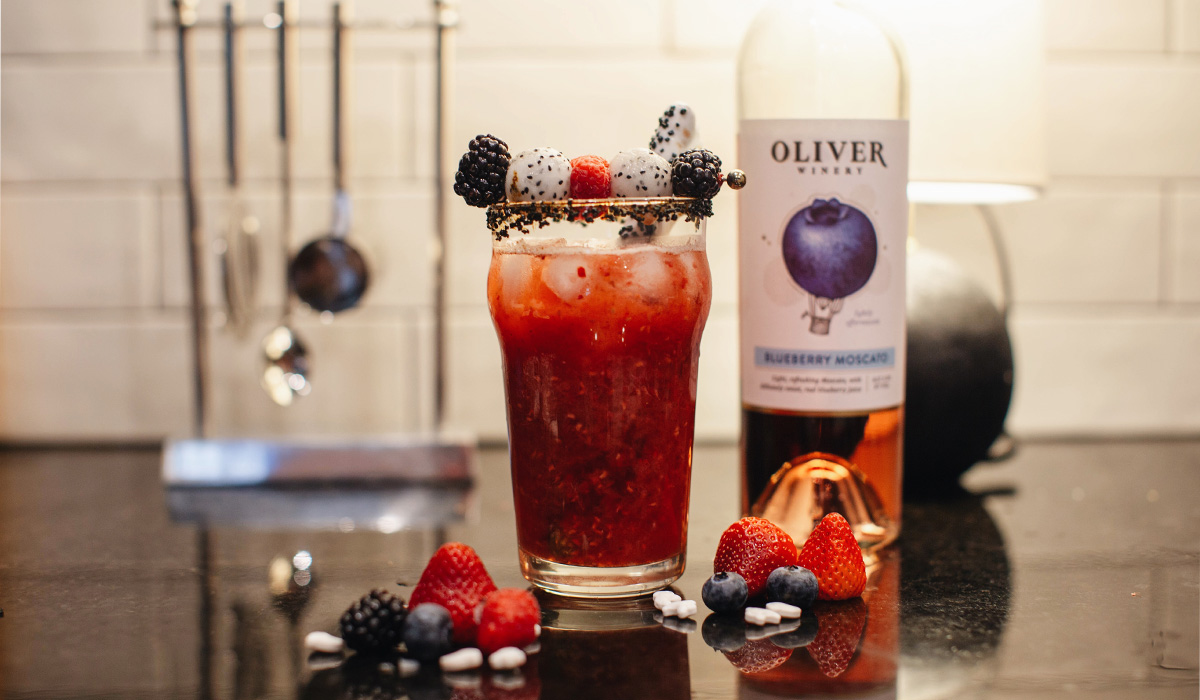 A sweet twist on a classic cocktail that makes the perfect spooky drink for your Halloween plans. Get creative with your garnish, using a black, white, and red color scheme for a boo-tiful sipper. We switched out a Bloody Mary's celery stick for a chocolate covered pretzel and added blackberries, raspberries, and dragonfruit to complete the look. Other great options include Oreos, cake pops, strawberries, blueberries or Twizzlers.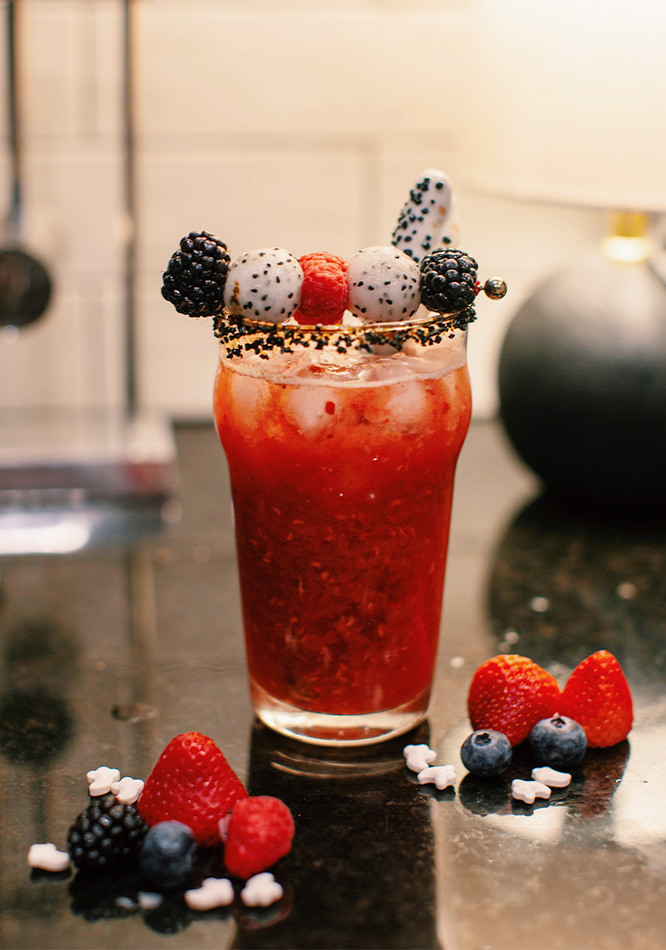 Bloody Berry
1 cup Blueberry Moscato
1.5 oz sweetened raspberry puree
1 oz vodka
1 dash vanilla
1 dash cinnamon
Berries for Garnish
Sugar for Garnish
Wet rim of glass and dip in sugar. Add Blueberry Moscato, raspberry puree, simple syrup, vodka, vanilla, and cinnamon to cocktail shaker. Shake vigorously. Pour over ice. Garnish with berries & enjoy!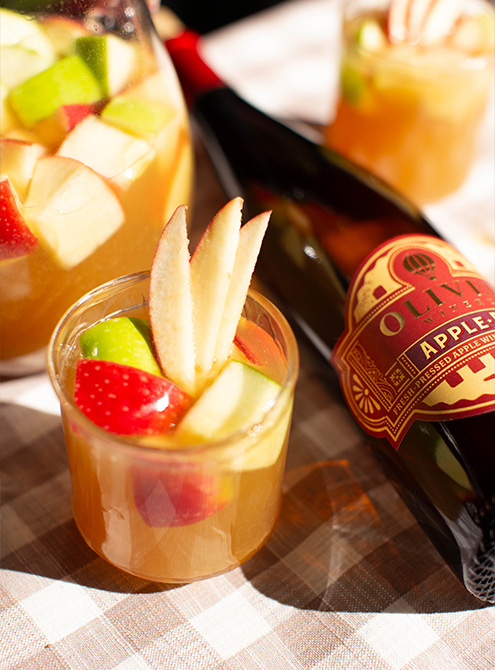 Our fresh-pressed, 100% apple wine combines the comforting taste of crisp baked apples, with warmth and gentle, sweet brown sugar and nutmeg spice.
Hot or cold, Oliver Winery's Apple Pie wine makes the perfect fall cocktail. Feeling the fall? We whipped up a few super easy recipes for you.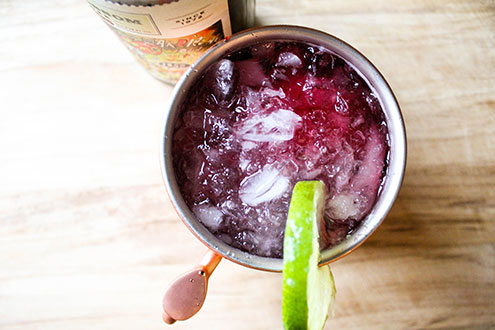 The perfect cocktail to enjoy cozied-up in front of a fire, or while catching a warm breeze on the patio. The Cranberry Cider Mule is so tasty, it's evergreen in our hearts. Give it a try!