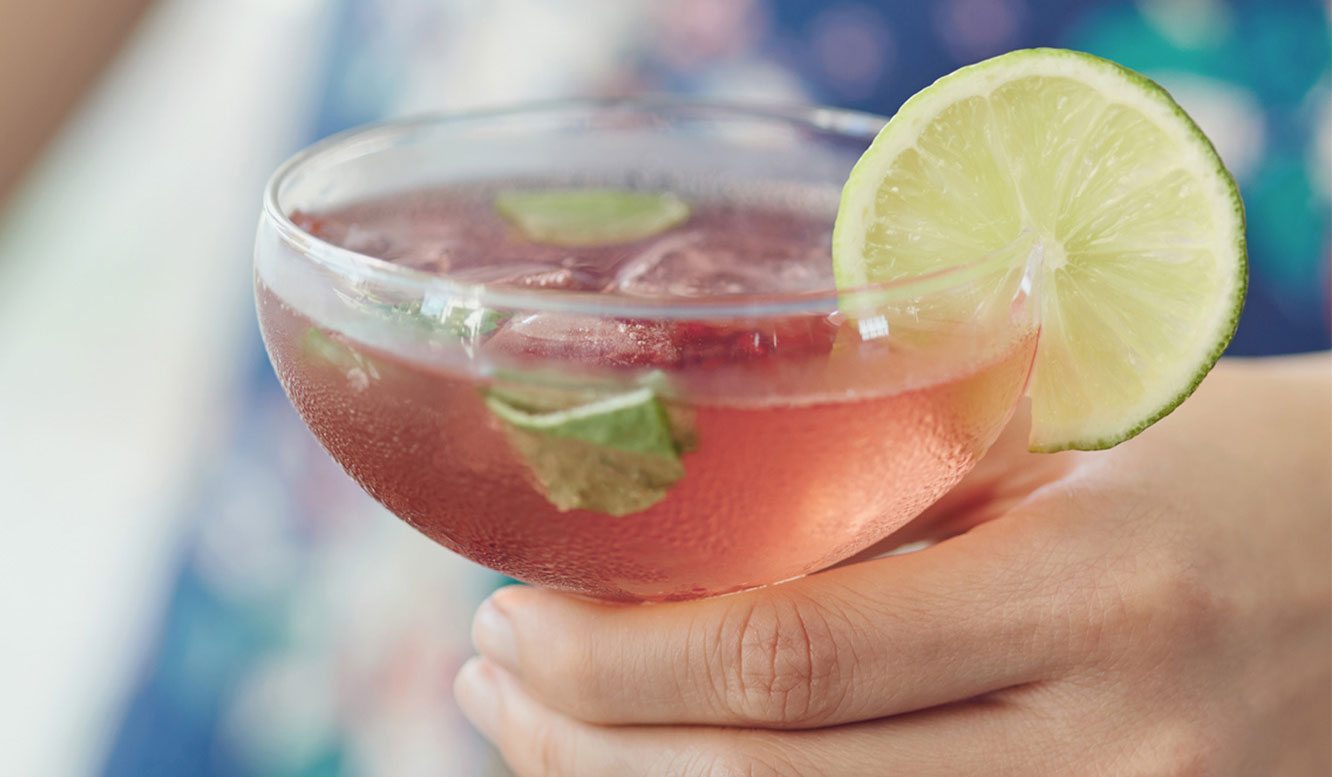 Craft a classic gimlet or mule ... but make it Montmorency!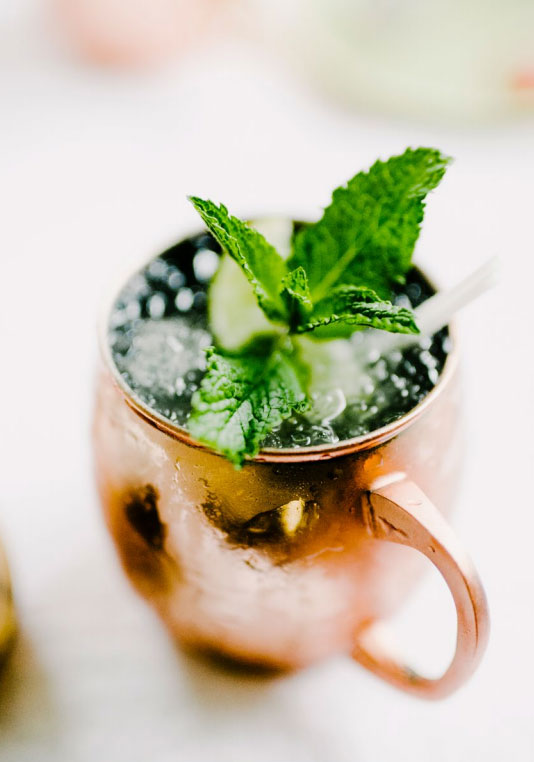 The real Montmorency cherry juice in our Cherry Moscato adds subtle tart-yet-sweet notes to these easy-to-make cocktail recipes. A win in the pink drink category.
Chill out on the patio, around the fire-pit, at the beach. We're putting these refreshing drinks on our warm-weather menu, for sure.
Moscato Mule
3 oz. Oliver Cherry Moscato
2 oz. Ginger beer
1 oz. Vodka
Fresh lime juice
Pour Moscato, ginger beer, and vodka over crushed ice.
Add juice of 1 lime wedge. Garnish with remaining lime and a sprig
of fresh mint. Serve in a traditional copper mug.
Cherry Moscato Gimlet
2 oz. Oliver Cherry Moscato
2 oz. Fresh lime juice
1 Tbsp. Simple syrup
Mix Cherry Moscato, simple syrup, and lime juice in a cocktail
shaker over ice. Serve in a coupe glass.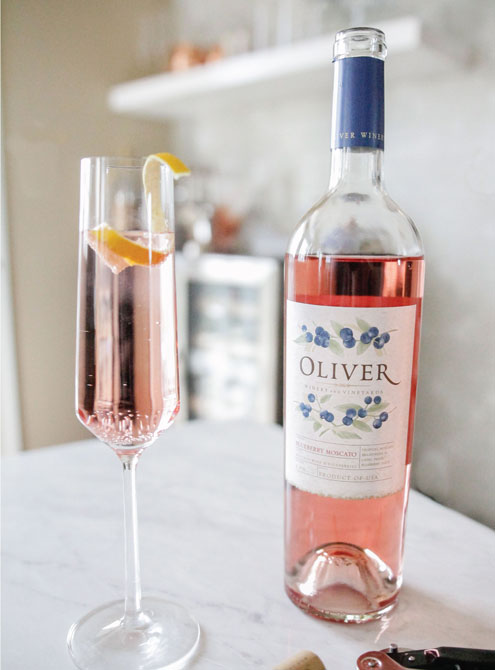 The real blueberry juice and low alcohol in our Blueberry Moscato make it a winning ingredient in wine cocktails. We love the zesty lemon twist and subtle botanical flavor of this sparkling wine mixer. It's our fresh take on the French 75, a classic craft cocktail.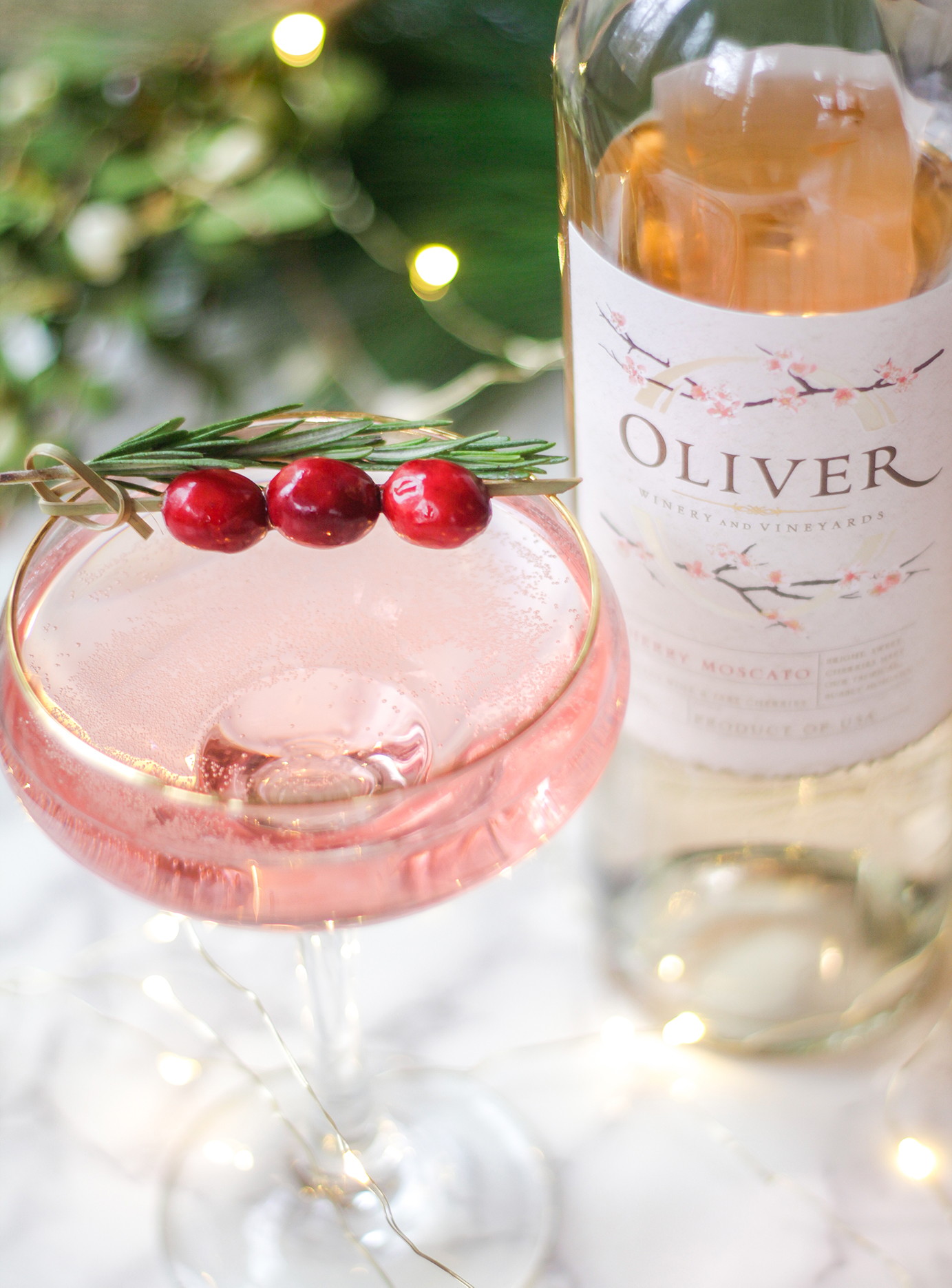 Good tidings and holiday cheer(s) come easy when you have a festive Cherry Moscato cocktail in hand. This crowd favorite is simple to serve and even better to sip.