The real blueberry juice and low alcohol in our Blueberry Moscato make it a winning ingredient in wine cocktails. We love the zesty lemon twist and subtle botanical flavor of this sparkling wine mixer.
Named after Oliver Winery's founding year — 1972 — it's our fresh fruit-forward take on the French 75, a classic craft cocktail of sparkling wine, gin, and lemon simple syrup.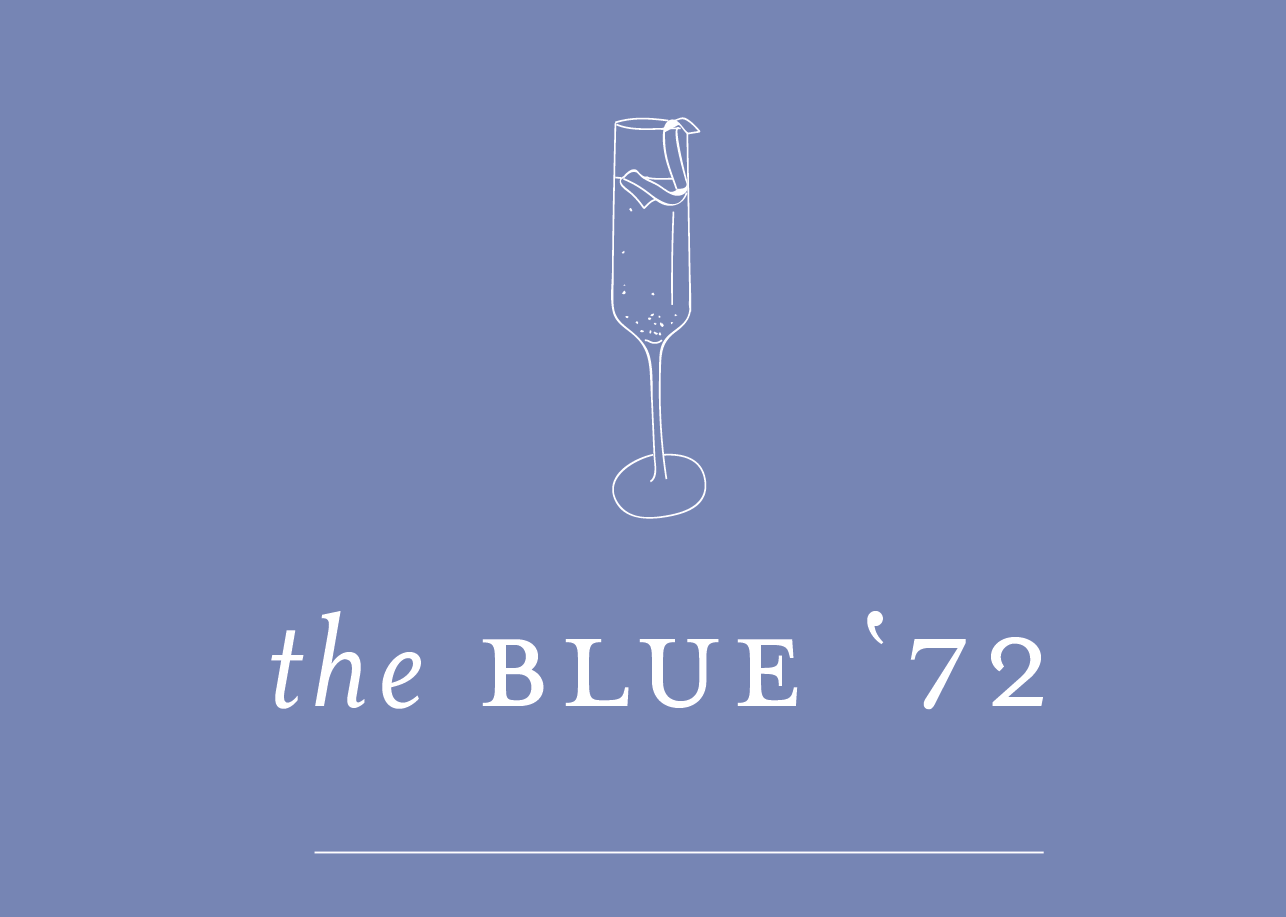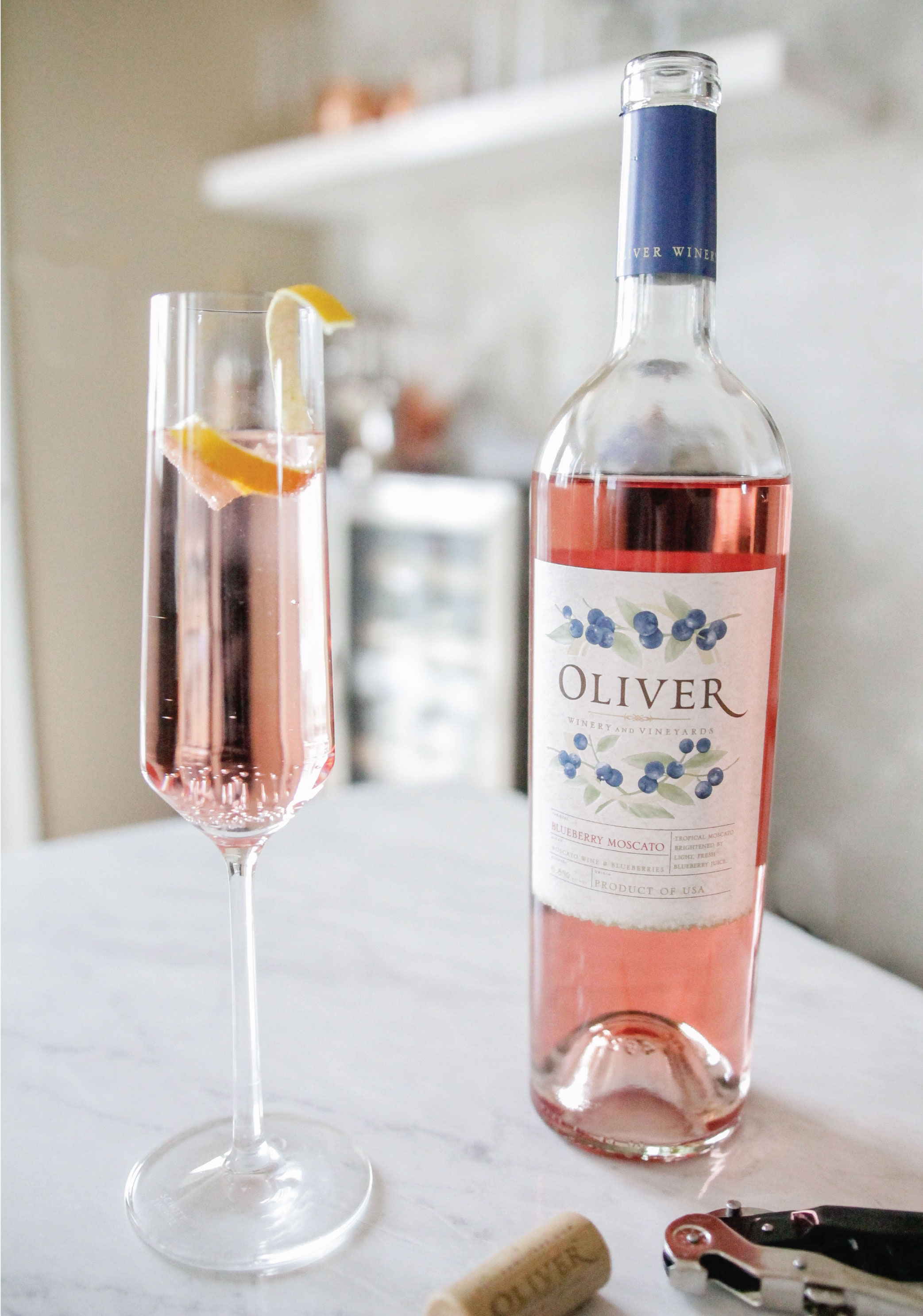 Blue '72
2 oz gin
1 oz lemon juice
3/4 oz simple syrup
2 oz Oliver Blueberry Moscato
Creekbend Vidal Blanc Sparkling Wine (or your favorite brut sparkling)
Combine gin, lemon juice, and simple syrup in cocktail shaker. Add ice and shake vigorously to chill. Strain and pour into flute.
Add Blueberry Moscato.
Top with sparkling wine.
Garnish with a twist of lemon.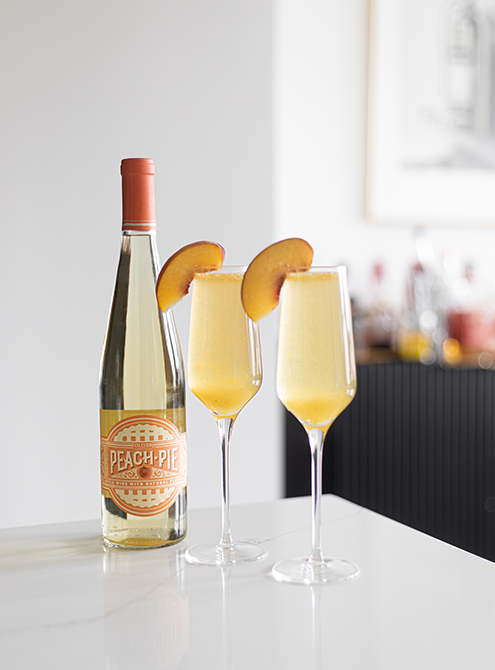 Oliver Peach Pie wine and fresh peach puree plus a bit of spritz combine to create the perfect, simple summer brunch cocktail.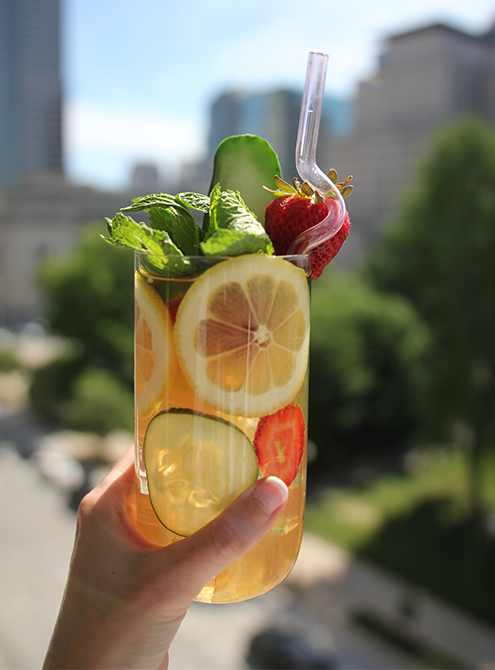 A slight hint of lemon and tea with a garden variety of fruits. This light and refreshing wine cocktail, made with Oliver Lemon Moscato, makes a perfect sunny-day sipper.