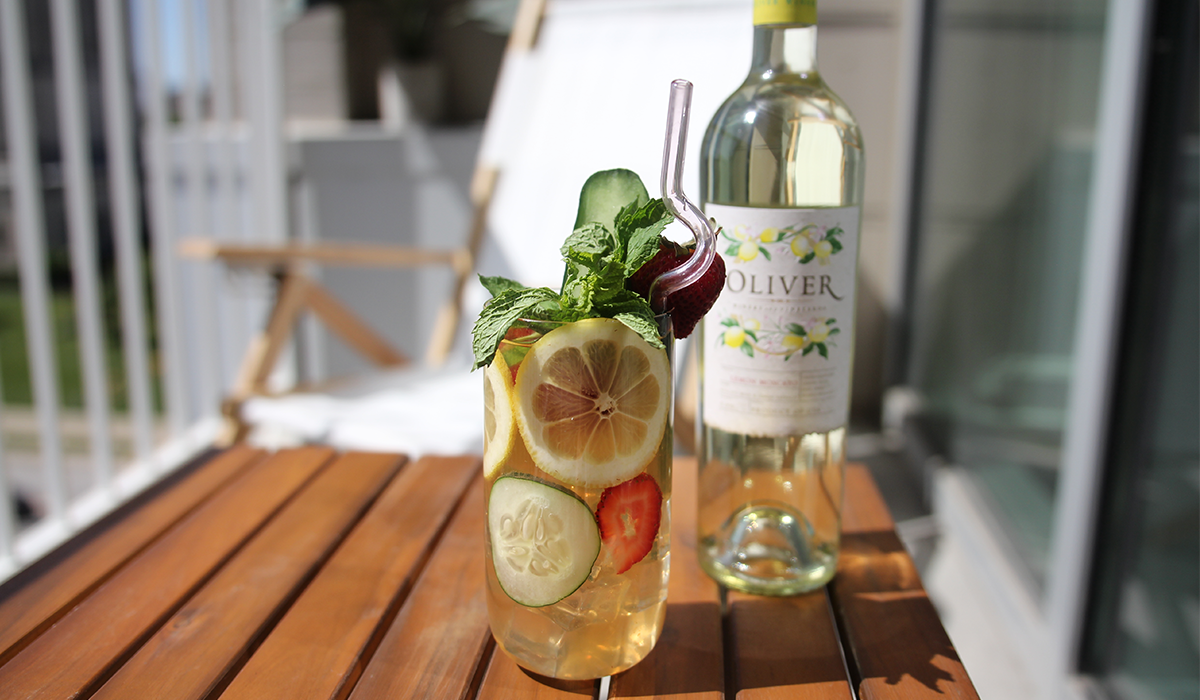 Nothing says refreshing like a sliced fruit and herb garnish. This easy wine cocktail is a recipe for happy hour wow-factor in both presentation and flavor. The Garden Cup Cocktail is overflowing with light and refreshing taste. Pair with beautiful weather or your brighten up any day when you share this one with friends.
Inspired by the traditional Pimm's Cup, this fun mixer showcases a slight hint of lemon and tea with a garden variety of fruits.
Oliver Lemon Moscato is a sip of summer, all year 'round. Crisp and tart-yet-sweet — made for the vacation state of mind.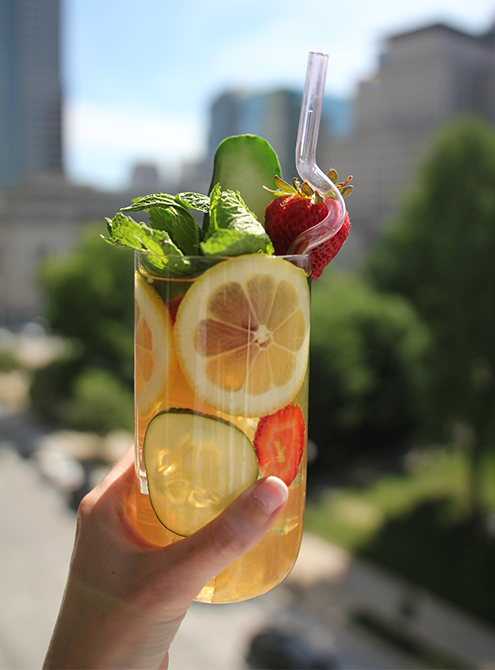 Garden Cup Cocktail
10 oz Oliver Lemon Moscato
3 oz Unsweet Tea
1 oz Lemon Juice
2 oz Sparkling Italian Soda
Mix Lemon Moscato, unsweet tea, and lemon juice in highball glass. Add ice until glass is about 3/4 full. Top with sparkling soda. Garnish with fresh strawberries, cucumber, lemon, and mint sprigs. Enjoy!
Peach Pie Wine is back to kick off patio season! We can't wait for long weekends with a couple bottles of this versatile, low-ABV sipper. These four serving tips will take you from Thirsty Thursday through Sunday Funday.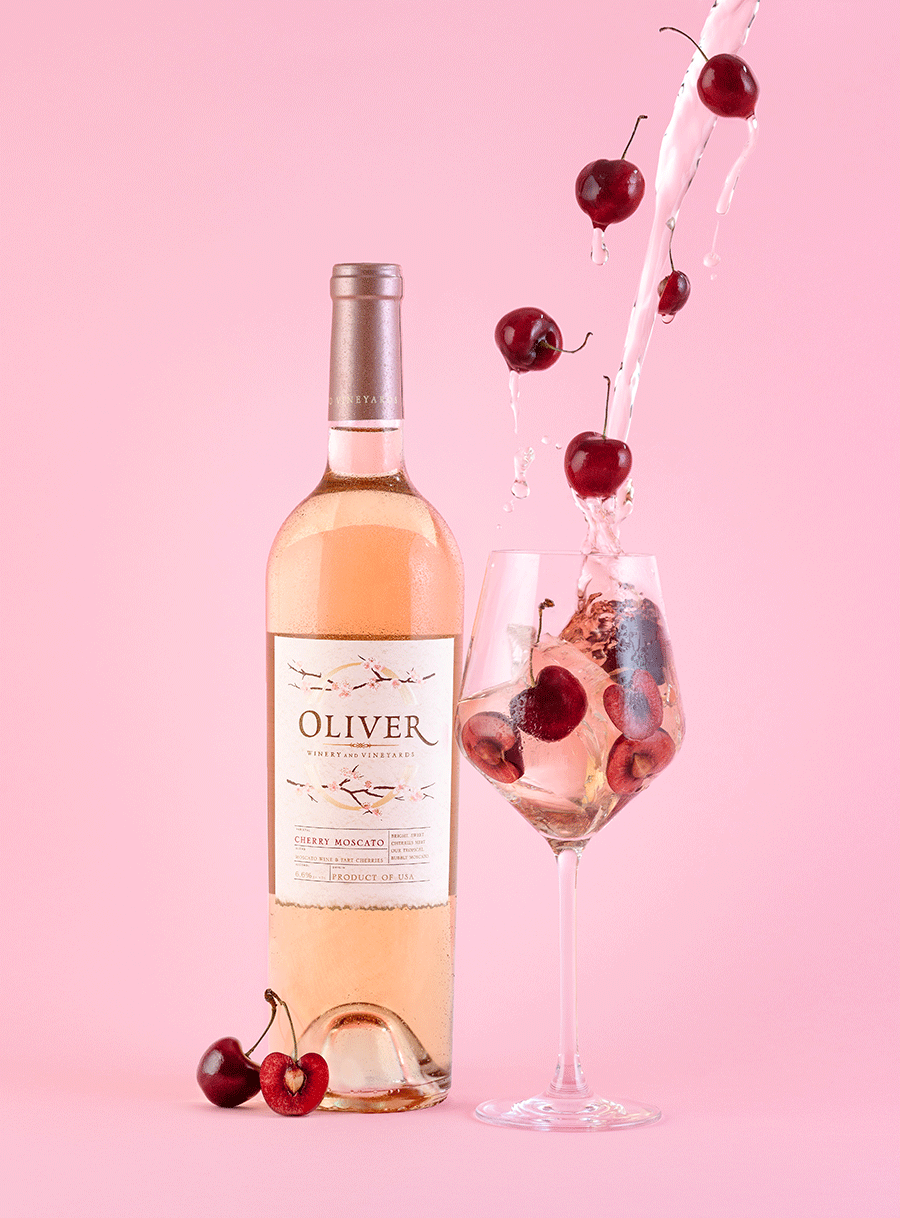 Put a cherry on top of your cocktails with a splash of Cherry Moscato. With fresh flavor from real fruit juice and a touch of spritzy bubble, Cherry Moscato will instantly perk up your favorite drink.
Confession: We have a new crush. Actually a dozen of them—these Lemon Moscato pairings for a Galentine's Day gathering. With a low ABV and fruit-forward flavor, our Moscatos are made for bringing friends together.