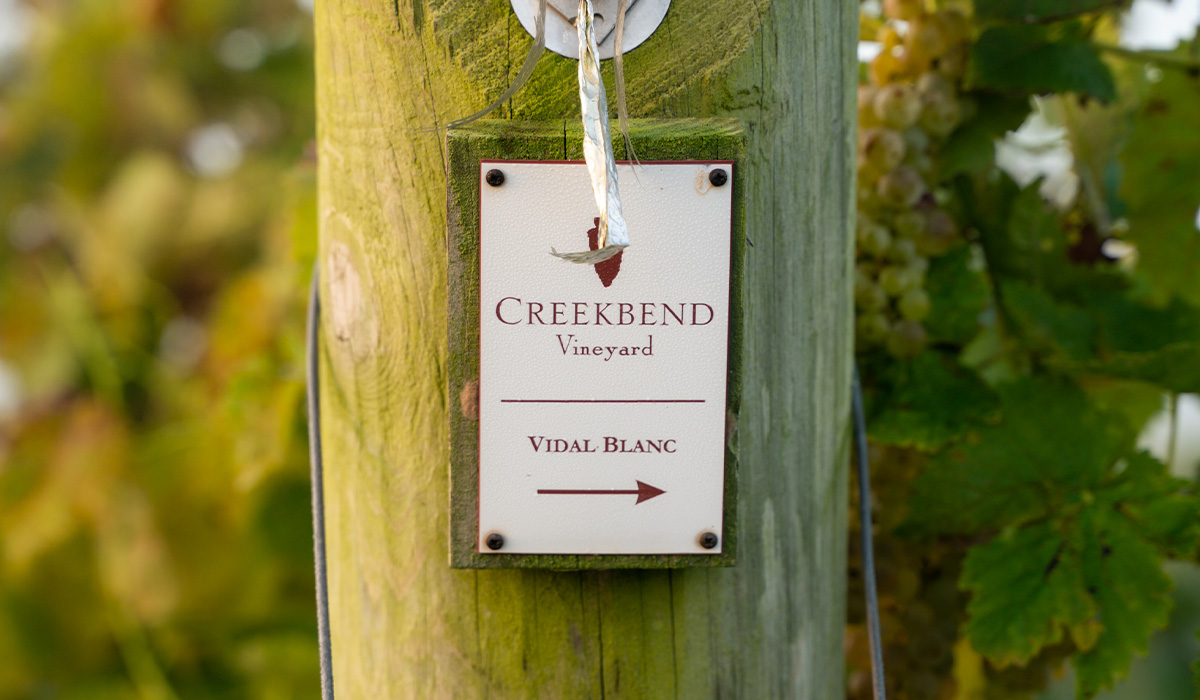 Tucked away in the rolling hills of the Indiana Highlands, lies Oliver Winery's very own Creekbend Vineyard. A beautiful estate with lush rows of vines, it's diligently cared for by our vineyard crew to to bring you the wines you'll find in your upcoming Wine Club shipment. From sweet Catawba, to tropical Vignoles, or deep Chambourcin, these wines are estate-grown and crafted for a selection of truly delicious Indiana wines.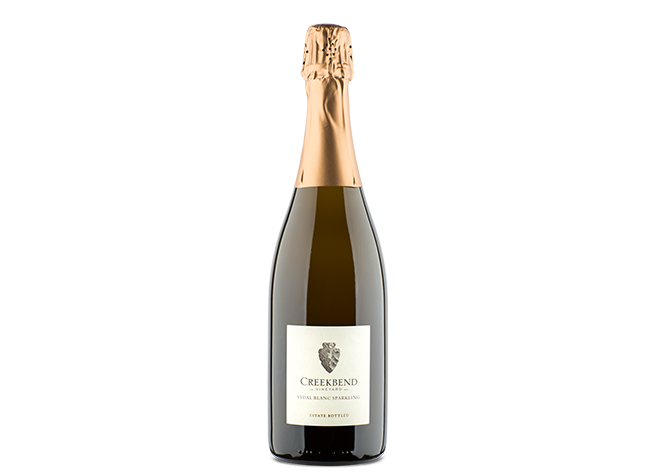 Vidal Blanc Sparkling 2022
New Vintage!
Every year, this Creekbend classic is carefully handmade in small batches using traditional "méthode champenoise." Our vineyard, production, and bottling crew work together from vine to bottle to bring this favorite to life. It ferments in bottle, and must be disgorged (watch the video below!) before bottling for a high quality, delicious wine with fine bubbles and rich flavor. Enjoy the sublime flavor of Vidal grapes, lively effervescence, and rich flavor under softly twinkling lights during holiday celebrations big or small. Perfect for starting new traditions.
The video below shows the Vidal Blanc Sparkling disgorging process, with extra details on the winemaking process from our Director of Winemaking, Rob Warren.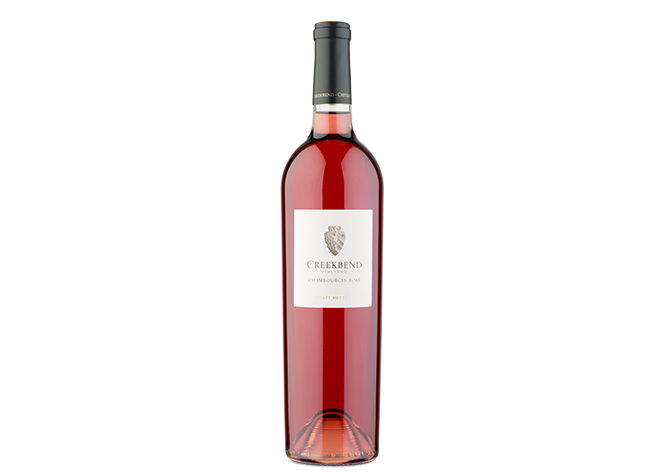 Chambourcin Rose 2022
A dry rosé to add a little bit of delight to cold winter days. Crafted from Creekbend's versatile Chambourcin grape, this brilliant, ruby-toned rosé has a light body with crisp notes of fresh strawberry and juicy raspberry. Enjoy chilled with charcuterie or during a candlelit, dusky winter evening.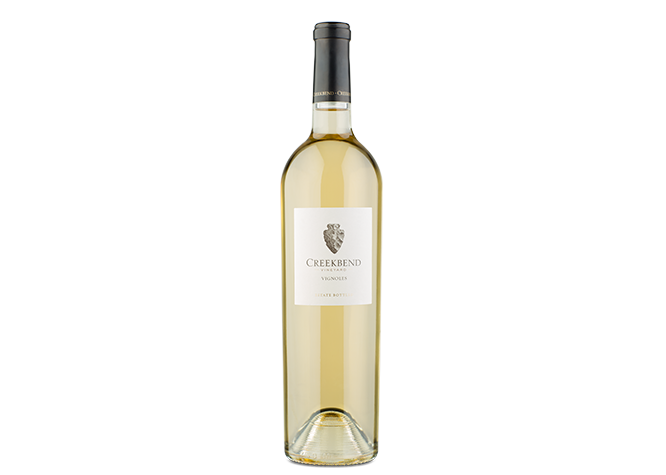 Vignoles 2022
A treat to make dark, cozy evenings feel bright. Planted at the highest point of the vineyard, the wind and sun work together to perfectly ripen Vignoles grapes. After harvest, it's fermented at a cool temperature without skins to produce this lush, balanced white wine. Experience notes of tropical pineapple, crisp pear, bright peach, and a lush, lasting finish. Sip Vignoles extra chilled for date night or intimate gatherings. Set the table, dim the lights, and pair with seafood or crème brûlée.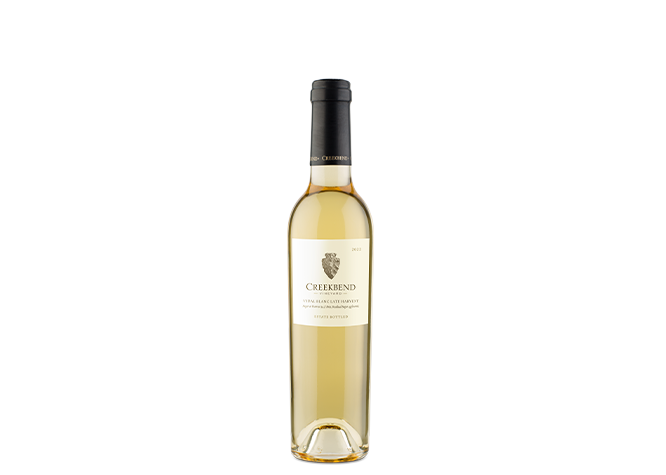 Late Harvest Vidal Blanc 2022
New, Club Exclusive!
Grapes for wine are much sweeter than your average table grapes. The longer they're on the vine, the sweeter they get. We hand-harvested these Vidal grapes on a crisp, late November morning before the sun was up to bring you this exquisite dessert wine. Tropical flavors delight the palate, with hints of pear and honeysuckle woven throughout. Sip around the fireplace while admiring the Christmas tree or with snacks before (or after) a Thanksgiving feast.
Behind the scenes of Vidal Blanc Late Harvest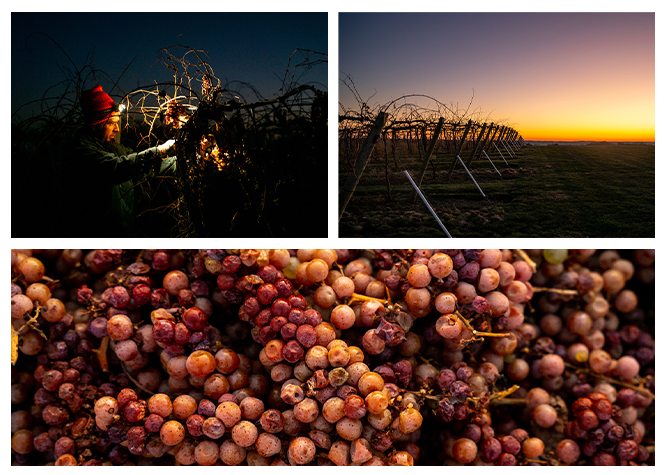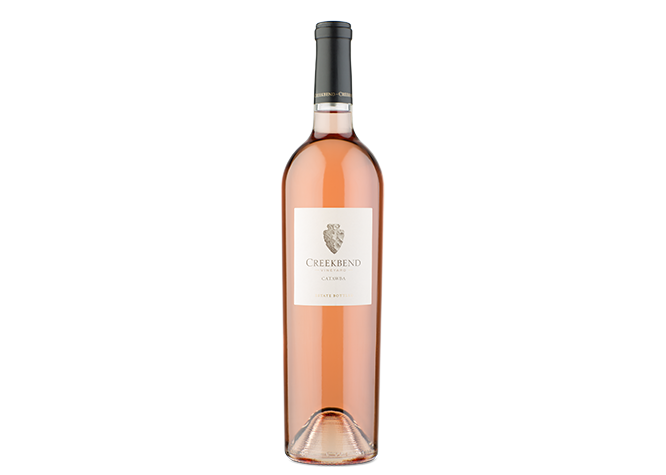 Catawba 2022
New Vintage!
A tasting room favorite that's hard to resist any time of year. We always strive to highlight the fruit within our wines, and Catawba is a prime example of this. If you could compare the grape and the wine side-by-side, you'd taste the unique notes of peach, strawberry, and melon in both. This beautiful blush wine lets the fruit shine for a luscious, sweet, and bright flavor to pair with relaxed nights in. Watch the sun set while you cook, or cozy up with a book and a glass of Catawba.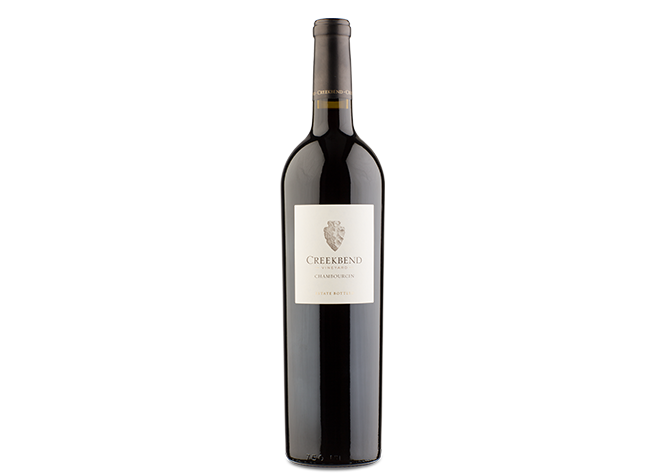 Chambourcin 2021
New Vintage!
This beautifully rich, dry red is crafted with one of our most abundant Creekbend grape varietals. Chambourcin grapes are a French-American hybrid, perfectly suited for growing in the Indiana highlands. Winter-hardy and rot-resistant, they are well-suited for our climate with cold winters and wet weather. Minimalist winemaking is needed for this dry-red favorite, with rich berry flavor and subtle tannins. Enjoy with a hearty Holiday feast with red meat and roasted vegetables or while relaxing on the couch with some chocolate.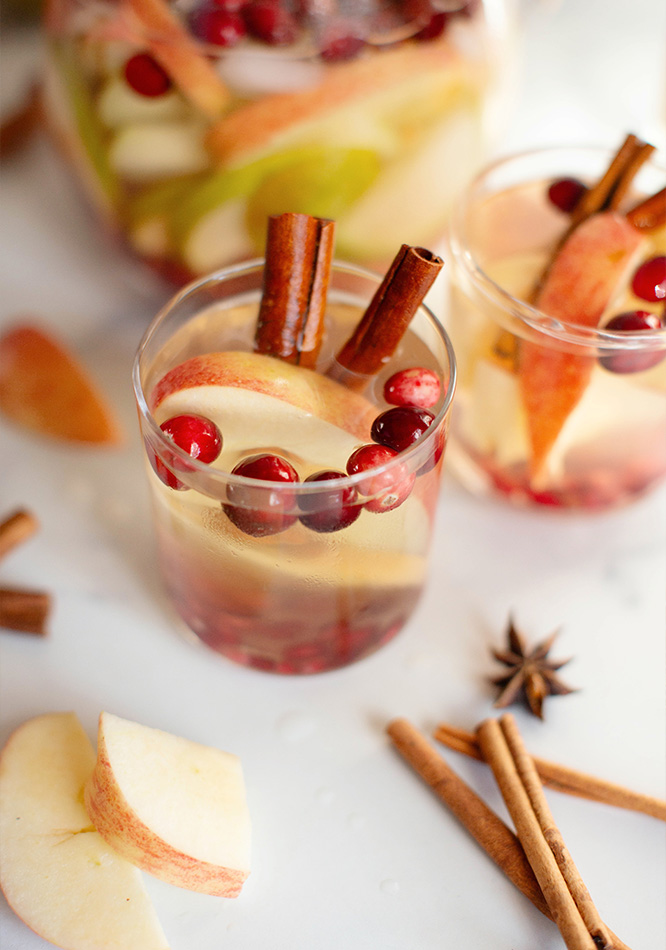 White Wine Harvest Sangria
1 bottle white wine
2 pears, sliced
2 apples, sliced
Arils of 1 pomegranate
Fresh cranberries
Ginger beer
Pour white wine over ice in pitcher. Add fruit. Top with ginger beer. Serve and enjoy!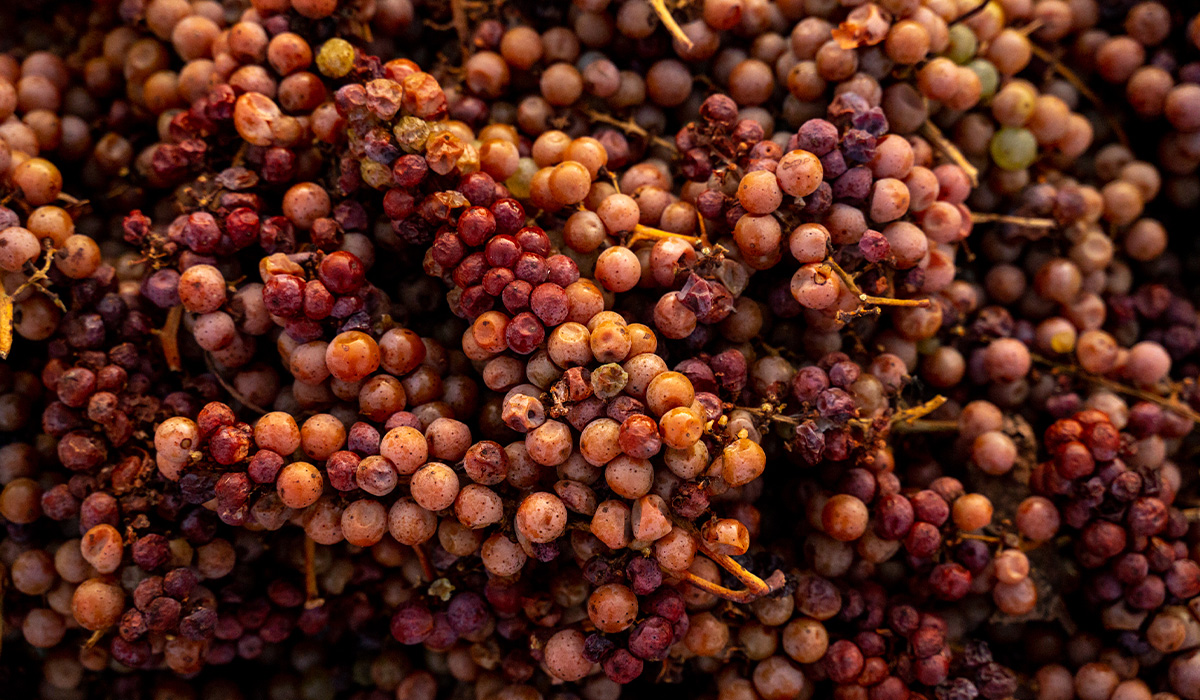 Here at Oliver, we take sweet wines seriously. Carefully crafted from the best ingredients, this club is full of delightful, sweet treats to enjoy while the weather is cool. Get cozy & sip on bold-yet-light Camelot Mead, floral and spicy Gewürztraminer, or a bright and rich sneak-peak into 2024.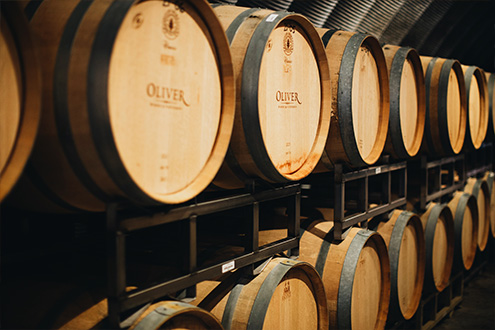 While we love a crisp white on a hot summer day or a dry red with an evening barbecue, dry wines are absolutely irresistible in the cooler months. There's no better time to enjoy a glass full of a rich, dry red or bright, effervescent sparkling than on cozy fall or winter days.