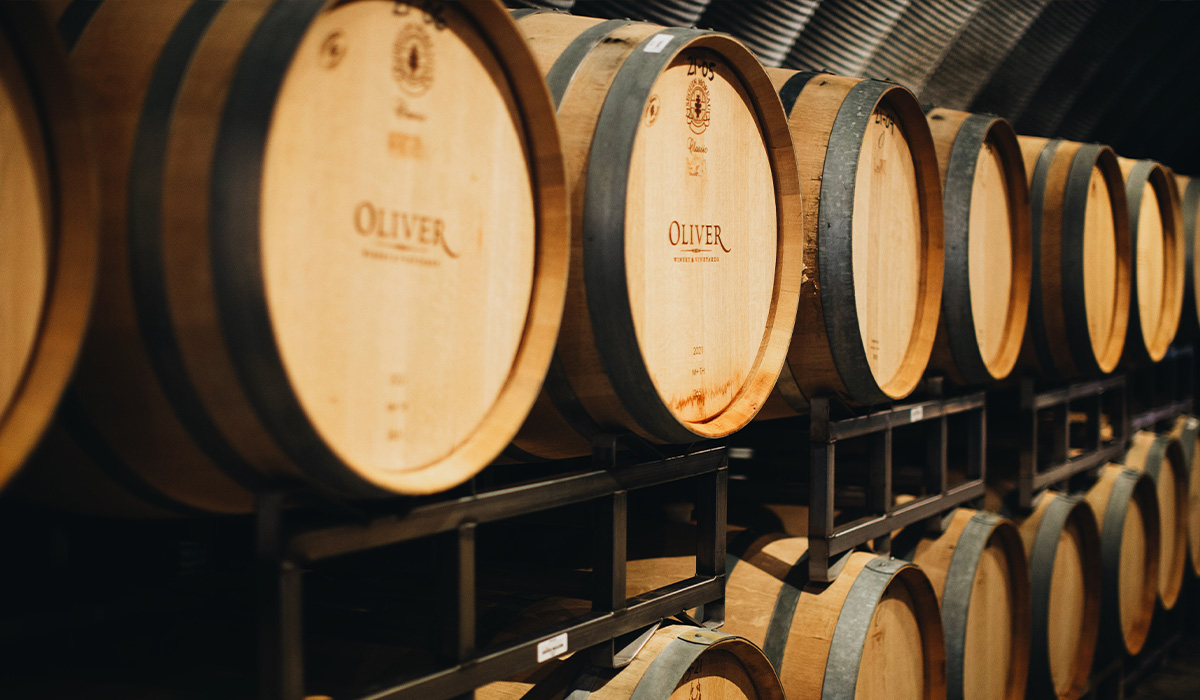 While we love a crisp white on a hot summer day or a dry red with an evening barbecue, dry wines are absolutely irresistible in the cooler months. There's no better time to enjoy a glass full of a rich, dry red or bright, effervescent sparkling than on cozy fall or winter days.
Creekbend III 2022
New Vintage!
Creekbend III, a vintage blend of Vignoles and Vidal Blanc, is a stand out among our other white wines with its unique winemaking process. The Vignoles portion of this wine is fermented in oak barrels and aged on the lees for several months. The remainder of the fruit is fermented in stainless steel. The 2021 Creekbend III has a bright tropical nose and a buttery, supple finish. View more >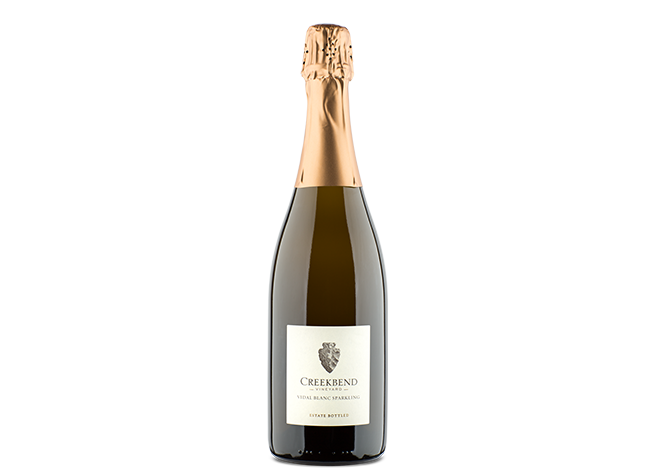 Vidal Blanc Sparkling 2022
New Vintage!
Every year, this Creekbend classic is carefully handmade in small batches using traditional "méthode champenoise." Our vineyard, production, and bottling crew work together from vine to bottle to bring this favorite to life. It ferments in bottle, and must be disgorged (watch the video below!) before bottling for a high quality, delicious wine with fine bubbles and rich flavor. Enjoy the sublime flavor of Vidal grapes, lively effervescence, and rich flavor under softly twinkling lights during holiday celebrations big or small. Perfect for starting new traditions.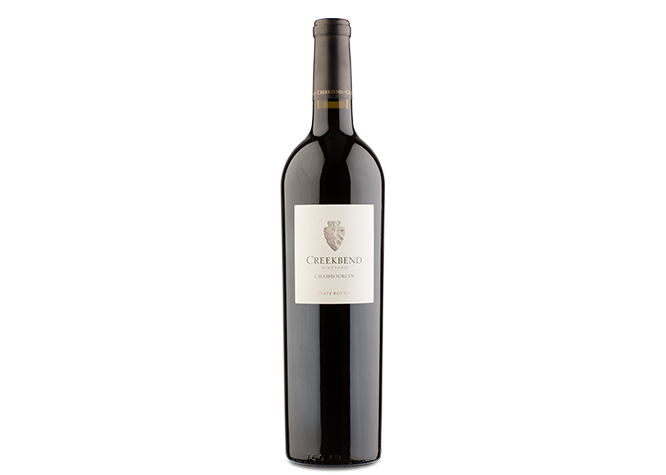 Chambourcin 2021
This beautifully rich, dry red is crafted with one of our most abundant Creekbend grape varietals. Chambourcin grapes are a French-American hybrid, perfectly suited for growing in the Indiana highlands. Winter-hardy and rot-resistant, they are well-suited for our climate with cold winters and wet weather. Minimalist winemaking is needed for this dry-red favorite, with rich berry flavor and subtle tannins. Enjoy with a hearty Holiday feast with red meat and roasted vegetables or while relaxing on the couch with some chocolate.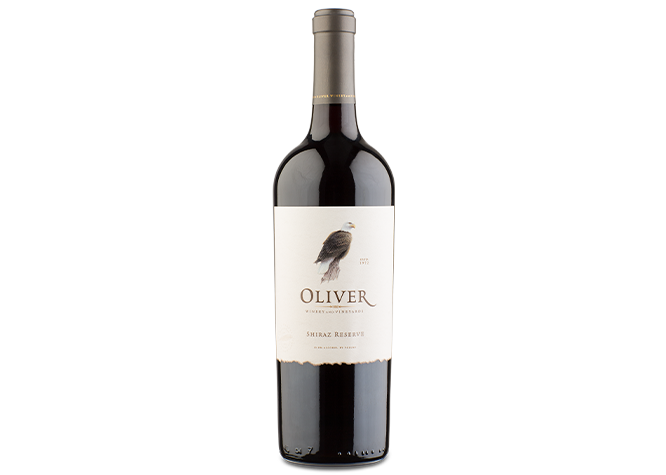 Library Selection Shiraz Reserve 2019
Club Exclusive!
We select the best of our Shiraz for extended barrel aging to produce this balanced, lush wine with elegant complexity. Ripe red fruit and toasted oak weave through this exquisite dry red. A tasteful choice for an intimate dinner this winter. It pairs well with bold flavors and grilled dishes, such as steak, burgers, mushrooms, aged cheeses, and dark chocolate.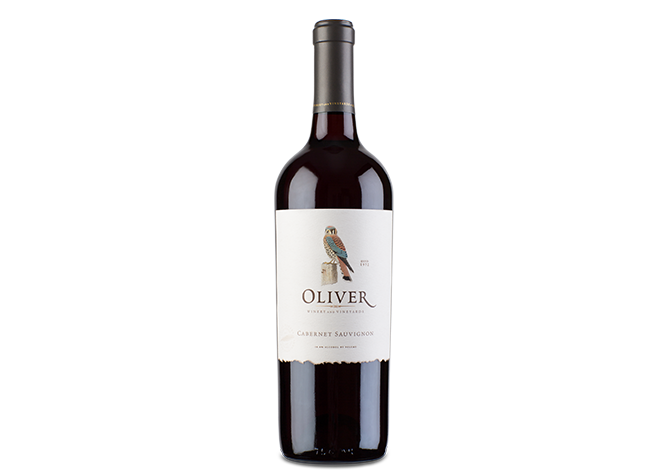 Library Selection Cabernet Sauvignon 2020
Club Exclusive!
Cabernet Sauvignon is a classic varietal, known across the world for its bold tannins, larger than life mouthfeel, and bright berry flavors accented by warm spice. The Paso Robles AVA provides us with this fruit out of French Camp Vineyards. While this wine will age beautifully for another 10-12 years, it is approachable and inviting right now with aromas of cinnamon on the nose and flavors of currant and vanilla on the finish.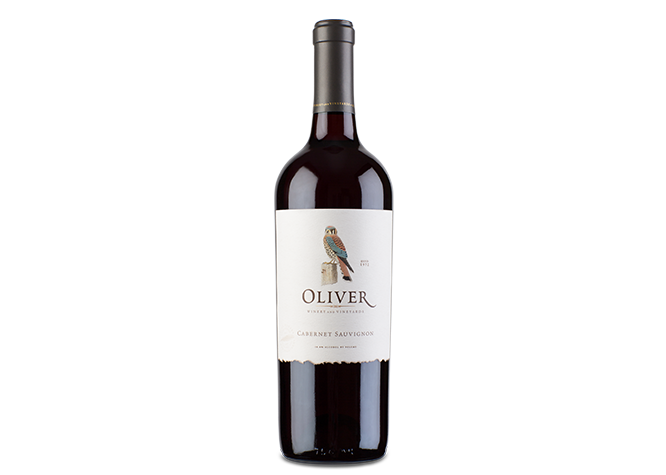 Cabernet Sauvignon 2021
New Vintage!
High quality fruit is key to making high quality wines, so we source the fruit that doesn't thrive in our Indiana climate from where it grows best. This quintessential dry red is crafted with grapes from California, and with gentle handling and extended barrel aging, our Cabernet Sauvignon is hard to beat. Indulge in a vibrant wine with a soft body, mild tannins, rich fruit flavor, and warm, spicy aromas on a snowy day at home. Complete the experience with lots of blankets and a cozy movie, or be patient and let it age for a future celebration.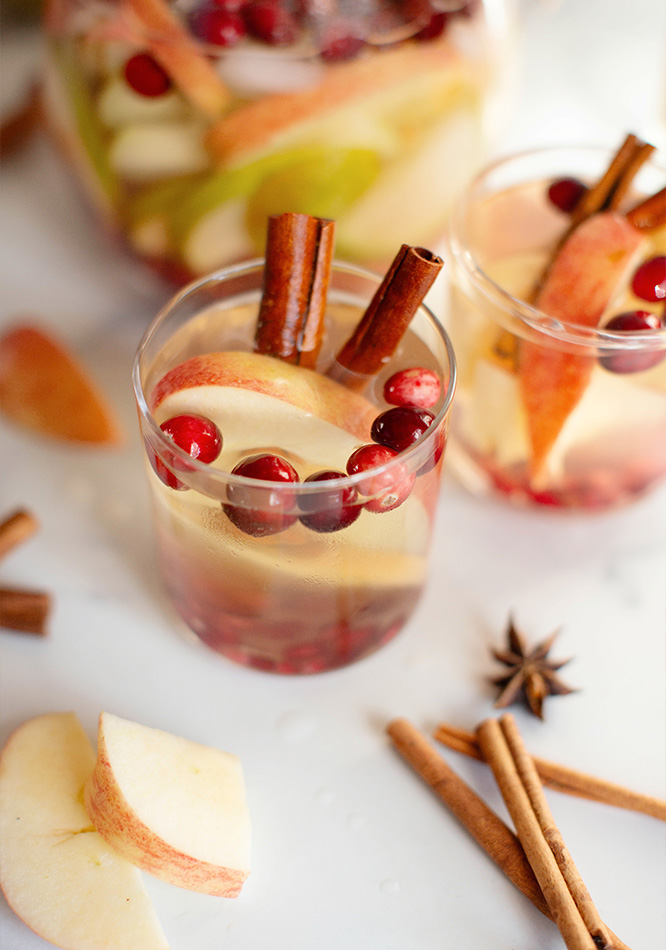 White Wine Harvest Sangria
1 bottle white wine
2 pears, sliced
2 apples, sliced
Arils of 1 pomegranate
Fresh cranberries
Ginger beer
Pour white wine over ice in pitcher. Add fruit. Top with ginger beer. Serve and enjoy!
The video below shows the Vidal Blanc Sparkling disgorging process, with extra details of the winemaking process from our Director of Winemaking, Rob Warren.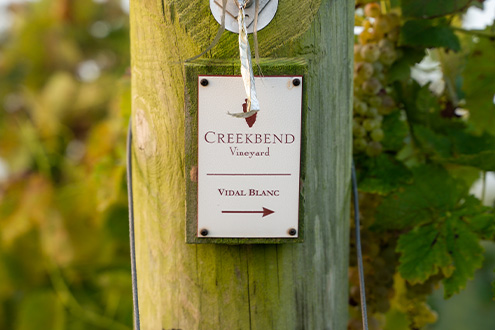 Tucked away in the rolling hills of the Indiana Highlands, lies Oliver Winery's very own Creekbend Vineyard. A beautiful estate with lush rows of vines, it's diligently cared for by our vineyard crew to bring you the wines you'll find in your upcoming Wine Club shipment. From sweet Catawba, to tropical Vignoles, or deep Chambourcin, these wines are estate-grown and crafted for a selection of truly delicious Indiana wines.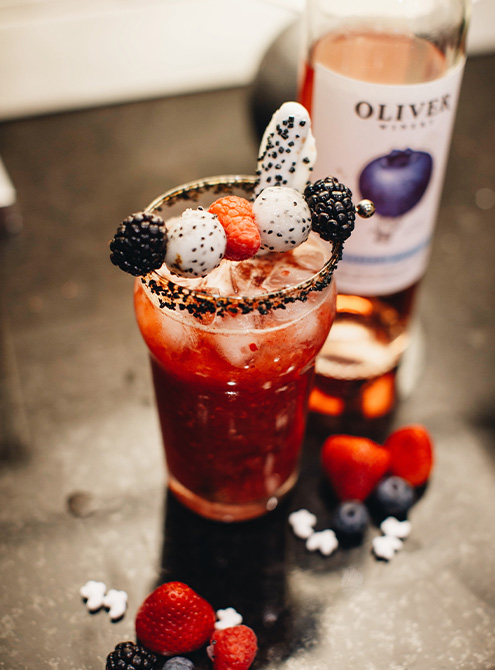 A spooky cocktail bursting with berry flavor to serve at Halloween gatherings or enjoy on your own. Perfectly sweet, refreshingly real Blueberry Moscato creates a pleasing base for this festive concoction.