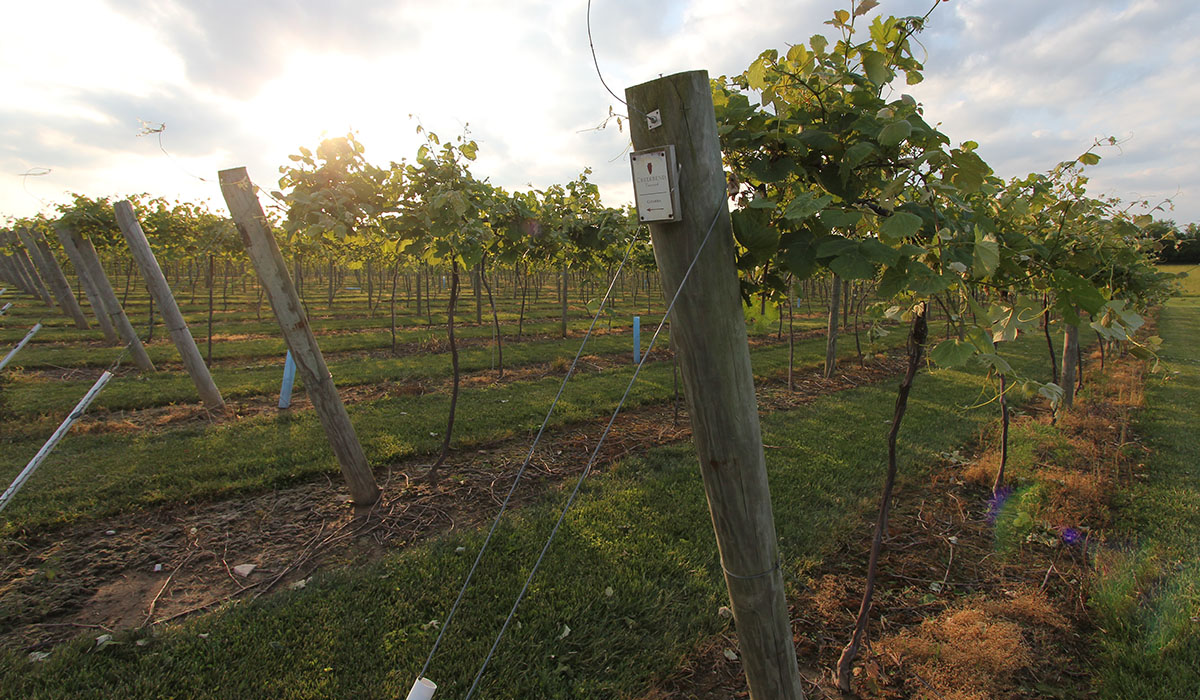 Indiana is known as "The Crossroads of America" for our state's major interstates and manufacturers which connect the Midwest economy. We're also known for basketball, corn, and our sweet Hoosier Hospitality. Needless to say, Indiana is an unexpected place to grow world-class wines. At Creekbend Vineyard, our success growing grapes has not been accidental: Creekbend Vineyard has been defining Indiana viticulture and cultivating noteworthy hybrid varietals since 1965.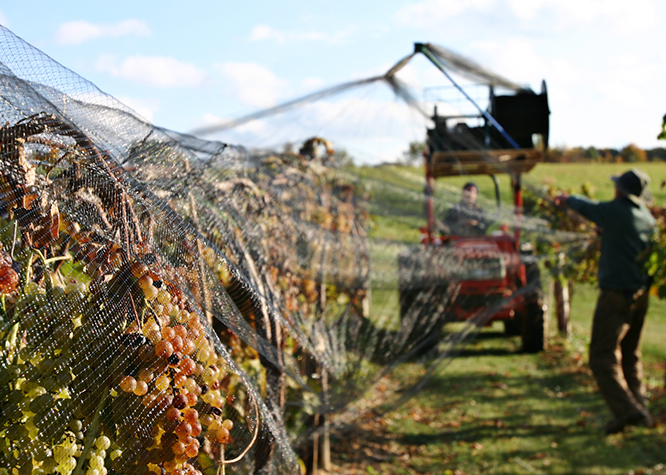 "Wine Country" in the United States has been primarily defined by the beautiful regions of Napa and Sonoma Valleys in California. If you travel through these areas on a wine tasting adventure, you know what to expect: Cabernet Sauvignon, Chardonnay, Sauvignon Blanc, Pinot Noir- absolutely delicious! Central California's dry climate and long, steady growing season provide necessary characteristics to grow these grapes very well. When it comes to making wines from these old-world vinifera, we're grateful to have partnerships with some of the top growers around the country whose fruit is an exceptional addition to our collection.
Despite being on nearly the same latitude as Napa Valley, our climate here in the Indiana Uplands is very different: we see much heavier rainfall and far colder winters. Grapes that thrive in dry, steady climates cannot properly ripen nor survive here in the Hoosier state. Fortunately, that makes our vineyard perfectly suited to grow more obscure varietals that bring diversity to our wine list, new experiences to our customers, and inspiration to our winemakers.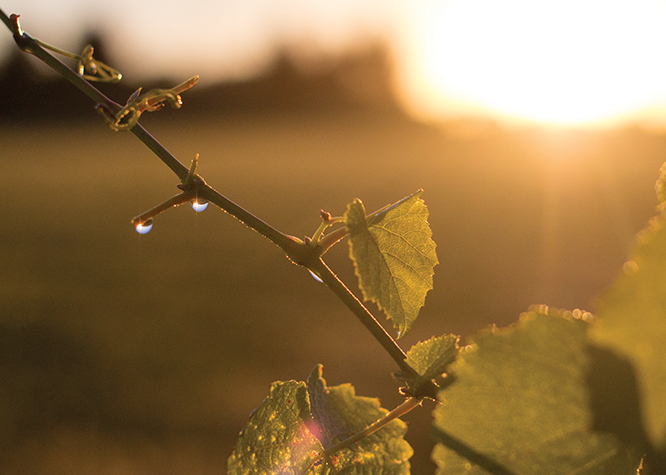 The central goal of all winemaking at Oliver is to produce wines that highlight the quality fruit from which they are made. In order to guarantee the highest quality and most flavorful yields from our vines, we plant hybrid grapes at our Creekbend Vineyard like Vignoles and Chambourcin, which are winter-hardy and rot-resistant. Vignoles is a star of our semi-dry wine list and is also used for blending into our most complex dry white wine, Creekbend III. Chambourcin is one of the most abundant grapes at Creekbend. We make a dry rosé and a dry red with this French-American hybrid.
Other thriving varietals at Creekbend are extremely rare. Crimson Cabernet, for example, is a favorite in our tasting room and can be found almost nowhere else. This small, deep red grape is a hybrid of Cabernet Sauvignon and Norton, and makes a fantastic dry red wine with rich berry flavor and notes of vanilla. Its sister grape (another result of the Cabernet Sauvignon x Norton hybrid) is called Cabernet Doré, which produces a wonderful dry white wine reminiscent of Sauvignon Blanc. We're glad to be one of few homes for these fantastic hybrids!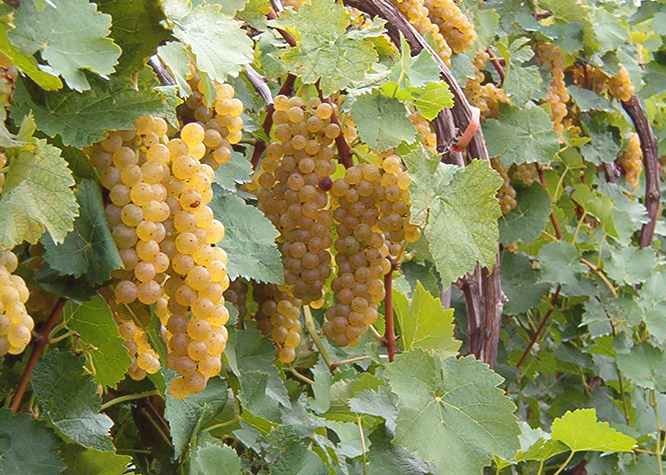 Over the years, Creekbend Vineyard has set the standard for growing unique, diverse grapes which produce an entire collection of award-winning wines. Our vineyard and winemaking operation are sparking recognition on a national and international stage. In 2013, our region was identified by the Unites States government as an American Viticultural Area (AVA) called the Indiana Uplands AVA. This is the only AVA to fall completely within the borders of Indiana. Our region is uniquely characterized by our limestone bedrock, cool temperatures, rolling hills, and low-fertility soil. These factors all contribute to a distinctive environment for growing grapes: the official designation in 2013 meant that vines grown within this 4,800 square-mile AVA produce grapes unlike any other place in the country.
Today, Oliver Winery is amongst the country's top 40 wine producers and distributes wine across 38 states (and counting). We've broken winemaking boundaries by crafting fruit-forward, innovative wines right here in the Midwest. Our commitment to Indiana-grown hybrids has been an important part of our journey to create a new meaning for "Wine Country" and bring a bit of the unexpected to the wine industry.