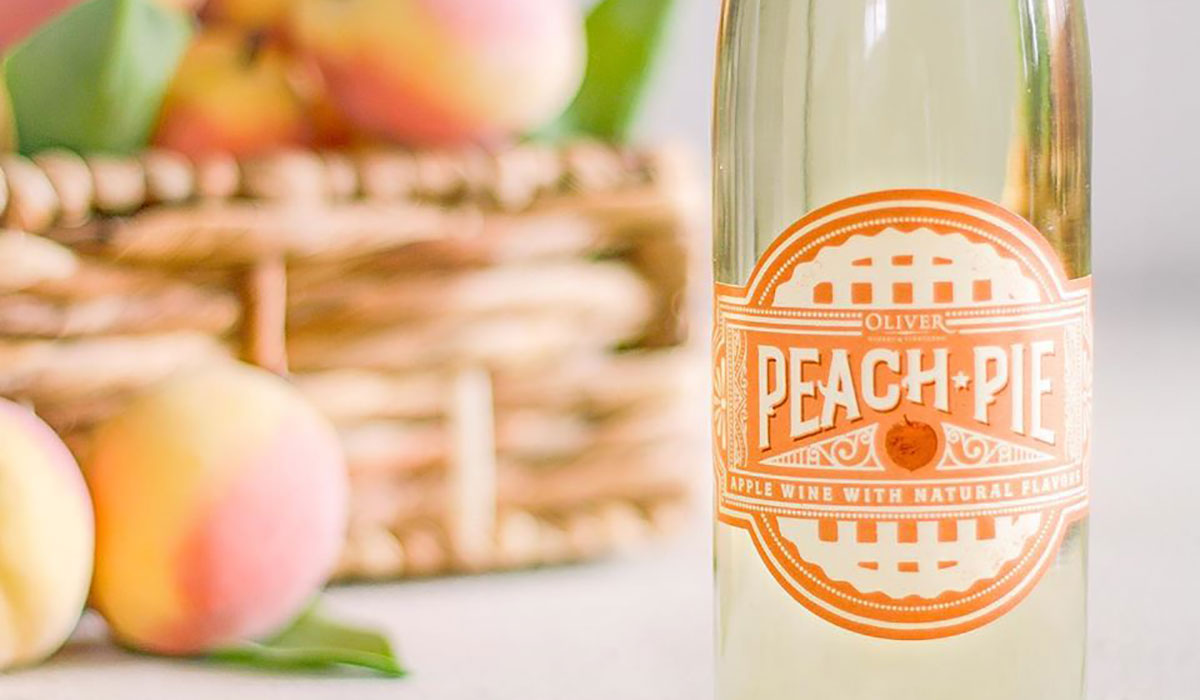 Summertime brings all kinds of delights: more sunshine, boat days, gardens in bloom, and Peach Pie Wine, of course! That's right, our seasonal wine that tastes like your favorite midsummer treat is back, and only for a limited time.
Raise your glass if you're with us — thank goodness summertime is finally here!
The sweet months ahead call for a quintessential treat to cool your vibes and brighten even the sunniest days. Peach Pie Wine tastes like a fair helping of juicy, sweet peaches along with a buttery crust, just like Grandma's best! The creamy vanilla 'a la mode' finish perfects the pie delight and brings a chill to your hot summer days.
Peach Pie Wine goes with anything under the sun, and its crisp, refreshing flavor stems from the clean apple wine base that lets its uncanny "I-can't-believe-I'm-drinking-pie" flavor shine. Our winemakers bring you only the best: fresh-pressed fruit taste and warm-from-the-oven aroma.
This delicious white wine is best served chilled: might we recommend an insulated wine tumbler for a trip to the beach? Or enjoy it alongside a cheese platter with creamy, flavorful soft cheeses and fresh summer fruits.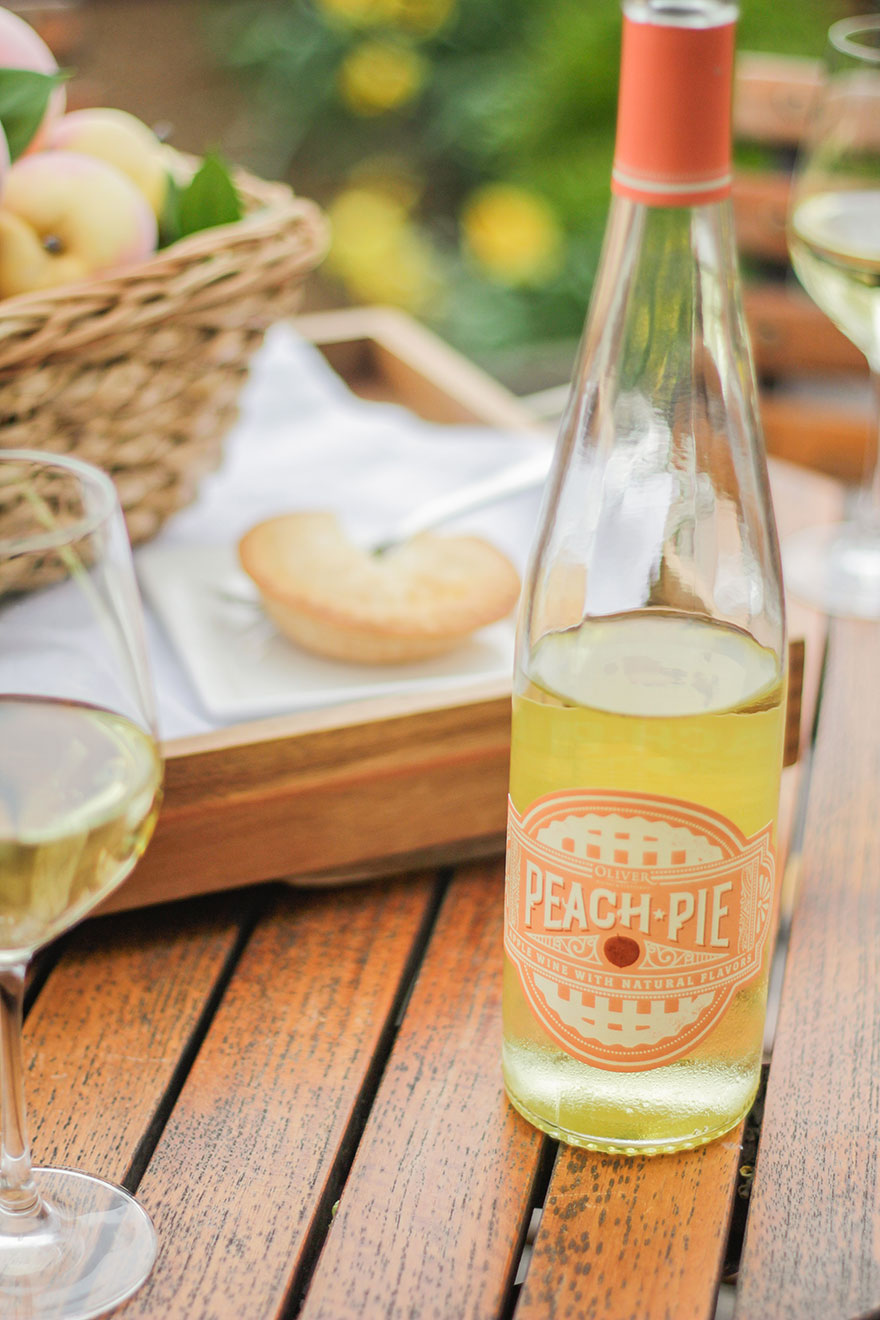 So, when the kids are cooling down with a popsicle or ice-cream cone this summer, pour a little treat of your own. Our Peach Pie Wine was featured in Bustle as "someone's wildest Instagram daydreams." We totally agree. Cool on the outside, warm on the inside, our Peach Pie is sure to make you feel peachy keen.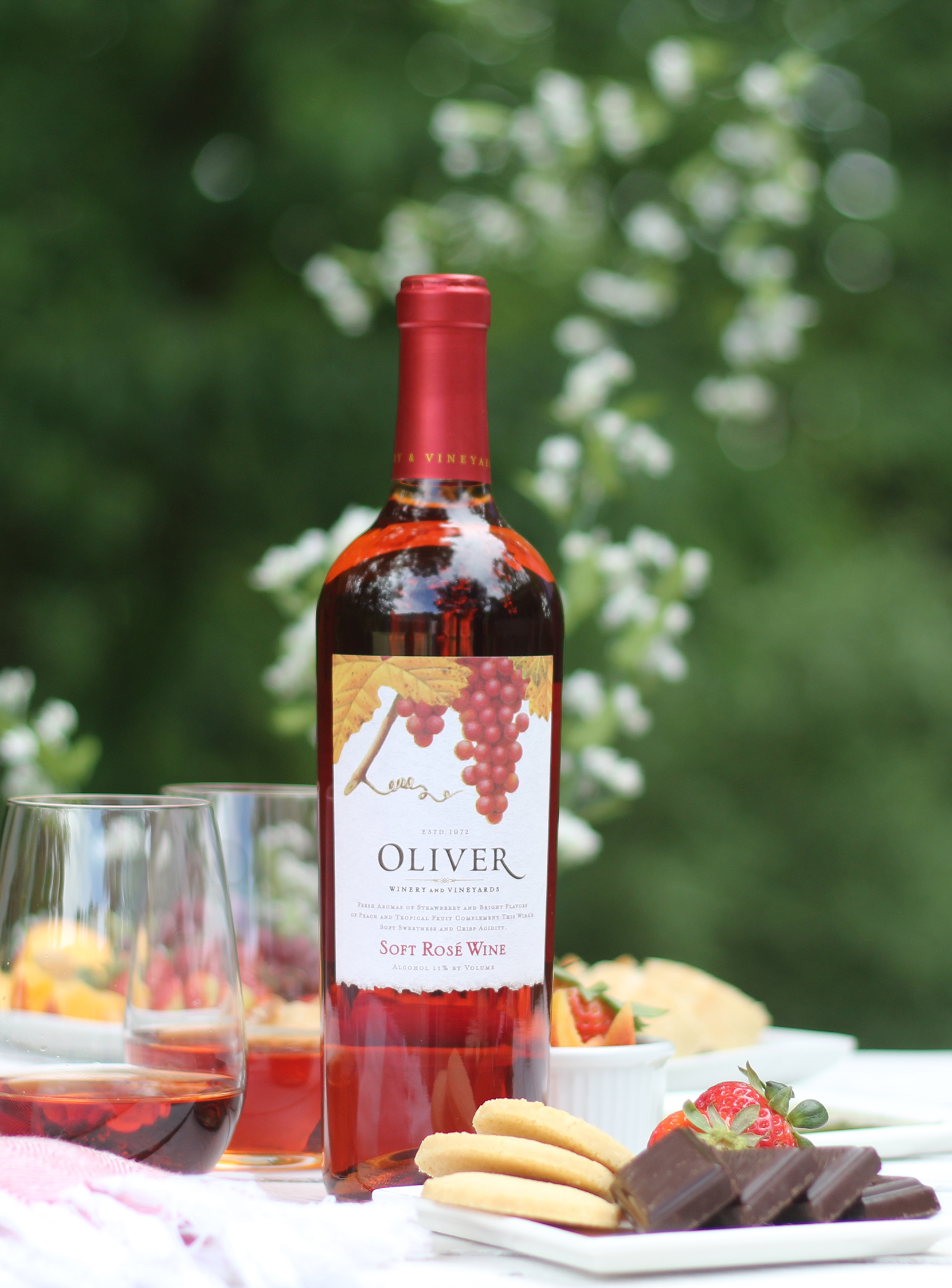 Sweet wine is the core of Oliver Winery, and our Soft Wine Collection is the essence of our summers. The luscious smell of Concord grapes permeates the air throughout the winery. We know that when beads of condensation gather around a bottle of Soft Red, it's the sign of a good time to come.