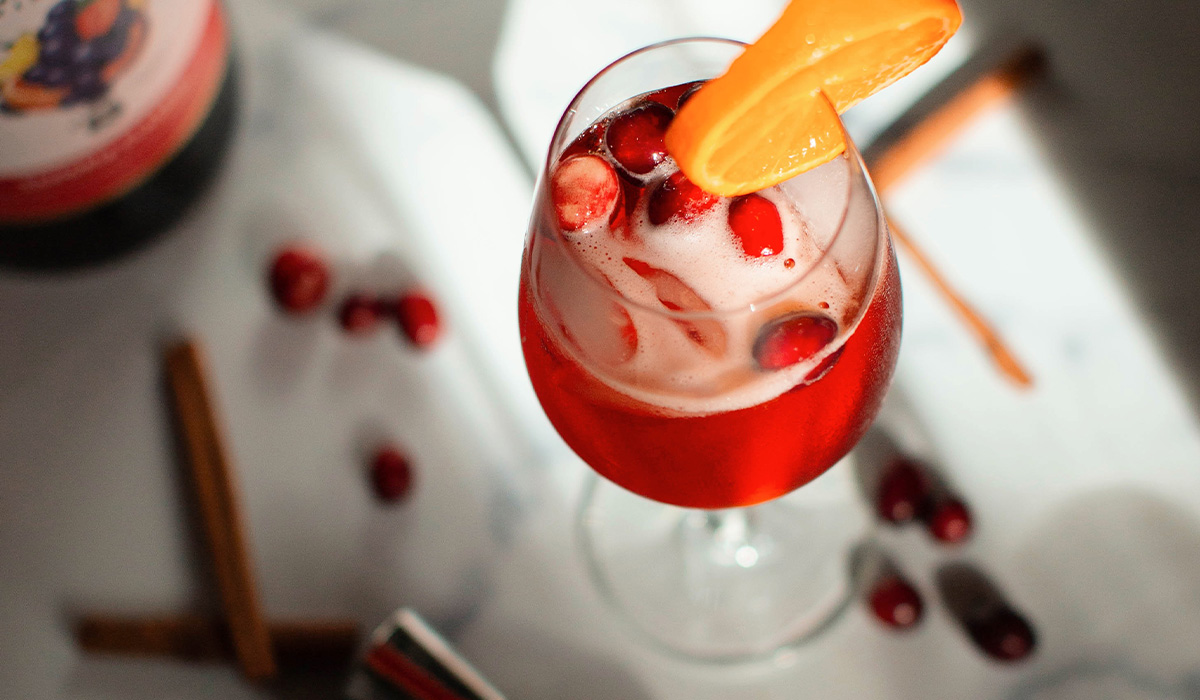 Fruity, spritzy, festive. This ruby cocktail is our twist on the trendy Aperol Spritz. With four ingredients, it whips right up for a delightful drink with bright, fruity flavor and a hint of sparkle. It's a great selection for Friendsgiving, holiday parties, and cozy winter days.
Bursting with a fruit flavors like strawberry, citrus, and pineapple, our Sangria Classic is a flavorful addition to this delicious sipper. It's available in select stores now, and will be available nationwide in 2024. Find it near you >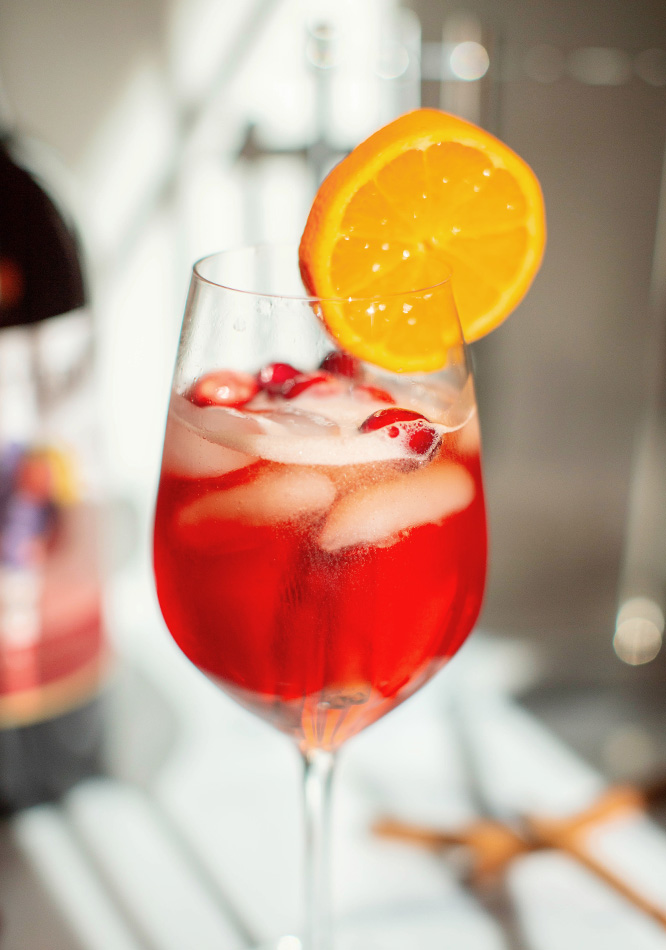 Sangria Spritz
1 oz Aperol
2 oz Sangria Classic
2 oz Prosecco
1 oz Sparkling Water
Combine in glass & stir. Garnish with a rosemary sprig and orange wheel, or fresh cranberries. Enjoy!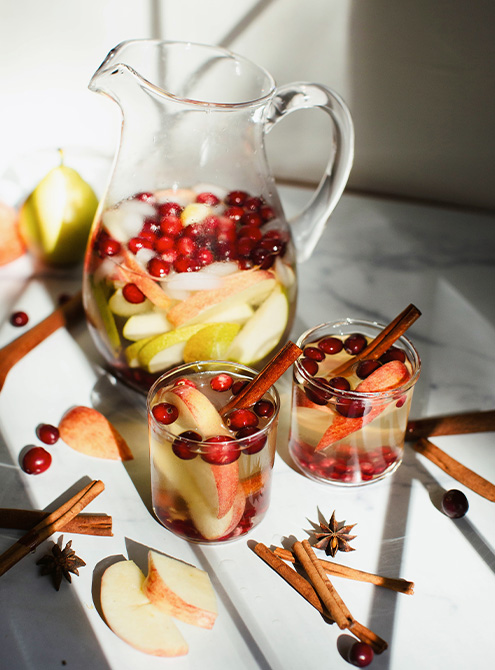 A batch cocktail made for autumn hosting. We know how it goes, and something quick and simple is always a win (even better when it's undeniably delicious).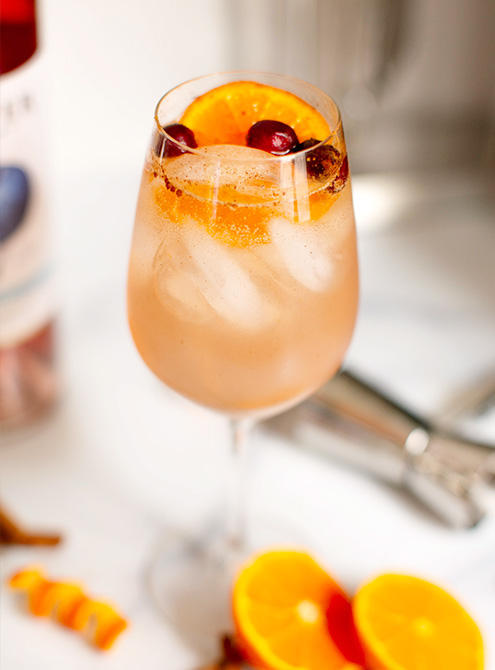 Flavors of berry, citrus, and cinnamon weave together to create this holiday cocktail. With a touch of sparkle, it's the perfect choice for an elevated, intimate gathering. Whether you're celebrating Thanksgiving, Christmas, or New Years, it's an easy, quick, and approachable cocktail that's sure to be a crowd pleaser.