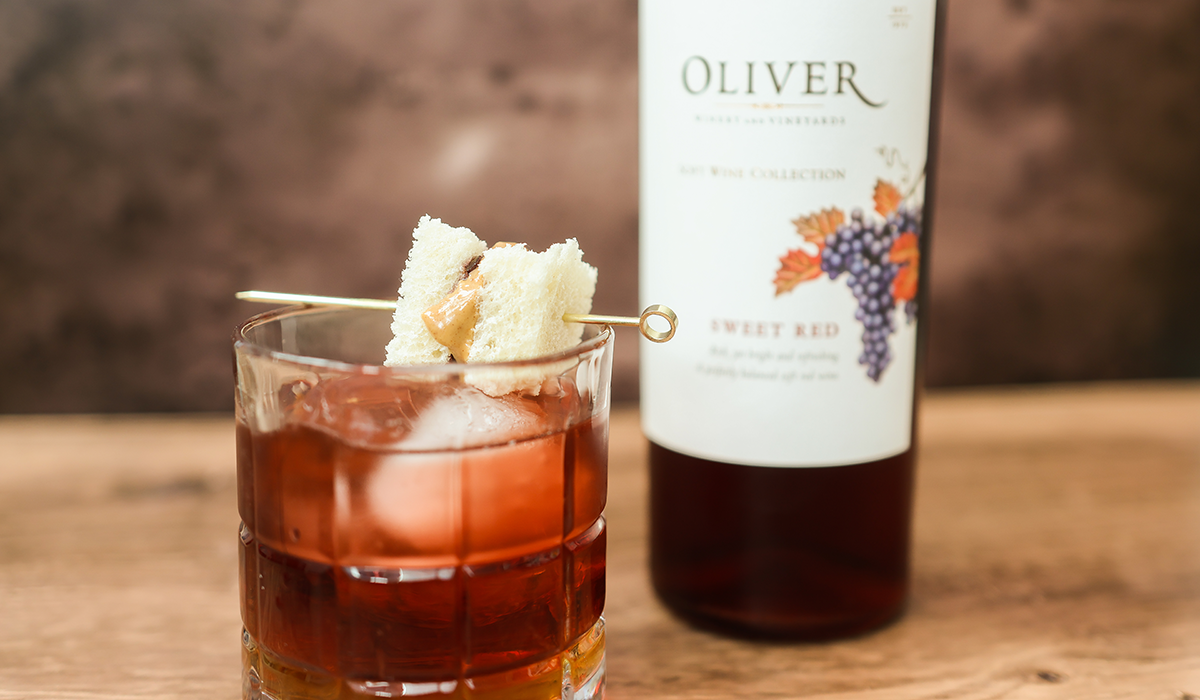 Mix up an elevated version of an old favorite! Skrewball Peanut Butter Whiskey plus the bright, jammy Concord of Oliver Sweet Red wine combine to create a PB&J you'll want to make again and again.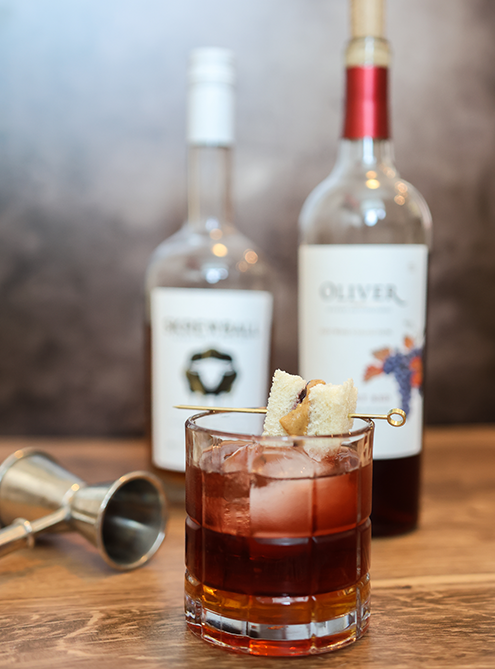 Sweet Red PB&J
4 oz Oliver Sweet Red wine
2 oz Skrewball Peanut Butter Whiskey
Large ice cube
Small PB&J square
Combine Sweet Red wine with peanut butter whiskey in a rocks glass with a large ice cube. Garnish with a small PB&J square and enjoy!
Or, get Sweet Red delivered to your door!
Enjoy 10% off 6+ bottles, and 20% off 12+ bottles. Discount applied automatically when you add to cart.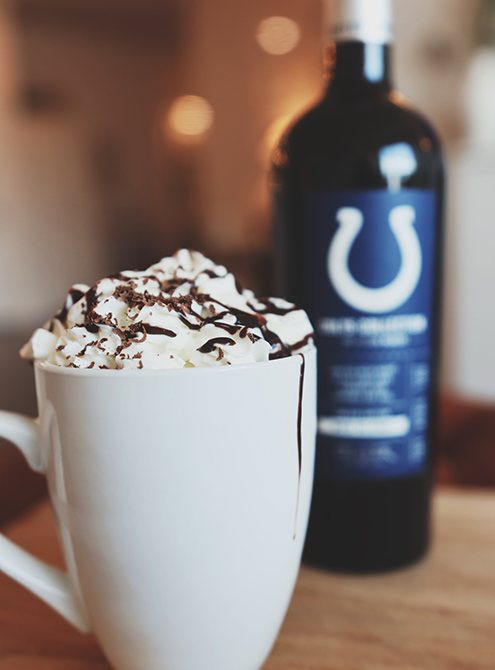 Cozy up with these cold weather cocktails! A few ingredients are all you need to craft these festive favorites at home. Enjoy with a football game, a fire, and good company.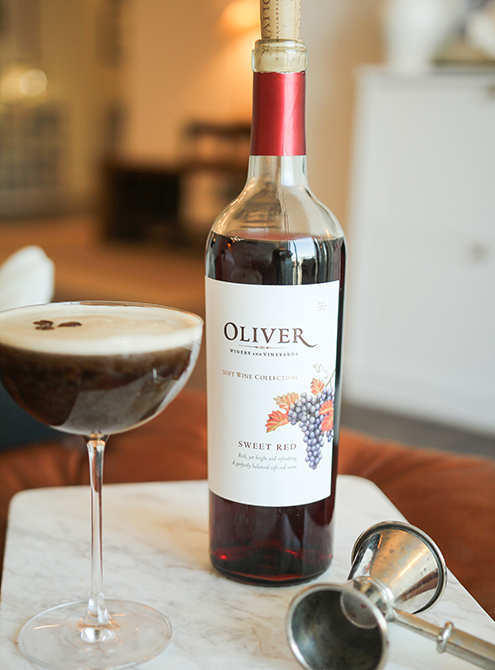 Shake up your espresso martini with a sweet little twist! This energizing cocktail tastes just as good as it looks, and is easier to make than you'd think.