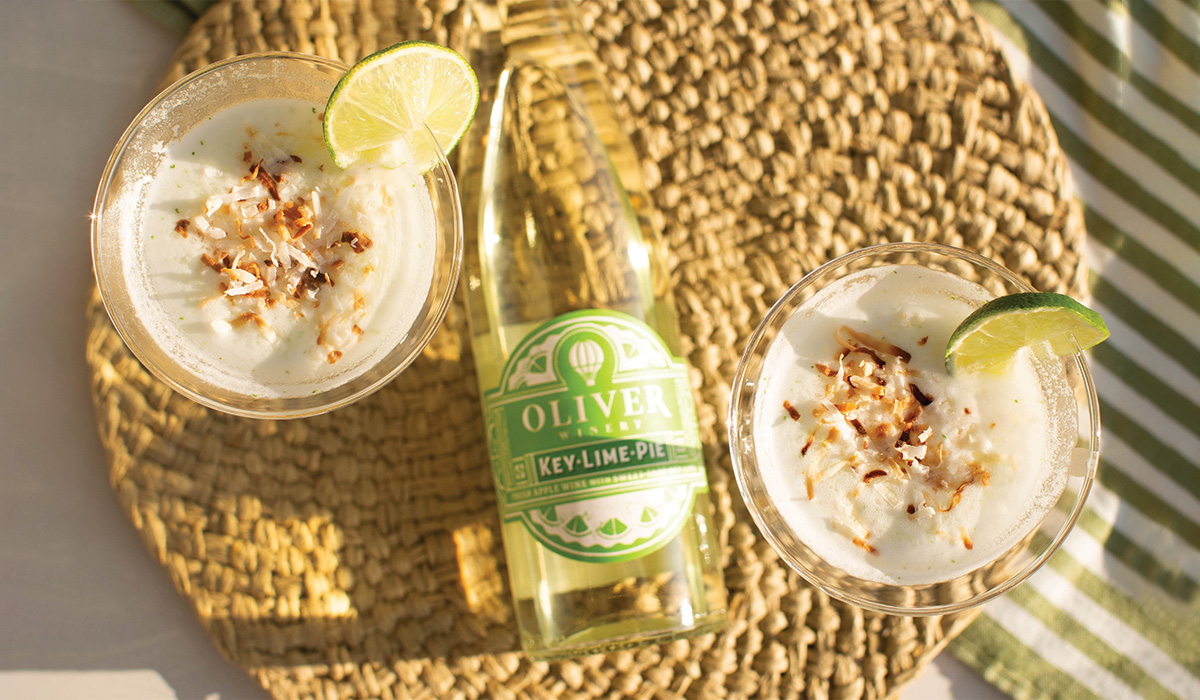 Florida is calling! Our newest dessert-in-a-bottle will take you straight to the tropics, with its zesty and sweet key lime flavor. It's packed with all the best parts of key lime pie—tart key lime, creamy meringue, and even the graham cracker crust. Drink it chilled, over ice, or topped with whipped cream for a perfect addition to a hot summer day.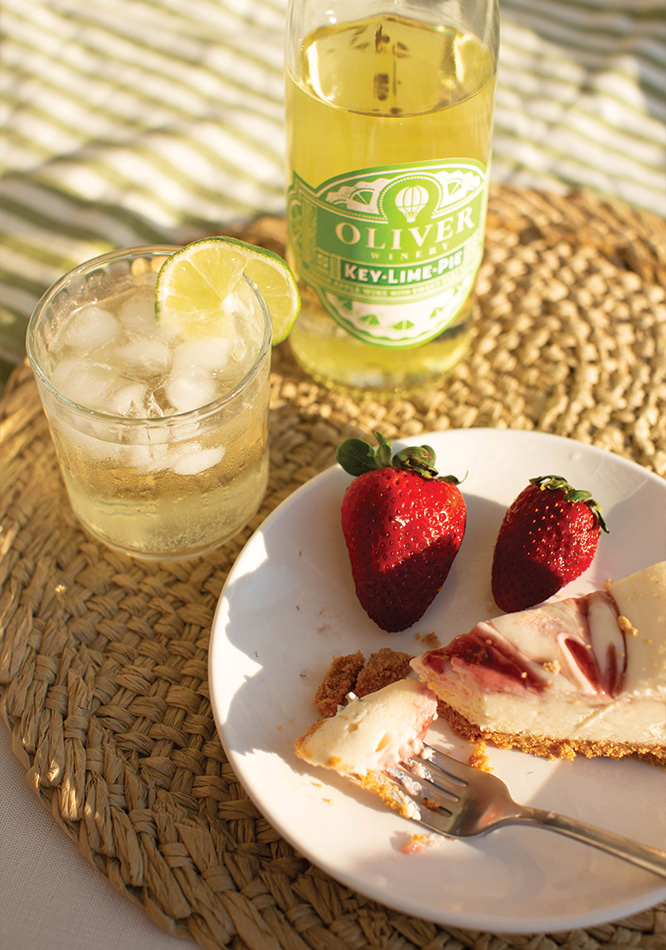 If you're in the mood for a little snack while you sip, it's delicious with dishes with a hint of lime or creamy desserts. For a savory twist, sip it alongside your favorite pad thai. We love to pair it with cheesecake or pour it over vanilla ice cream for an upgraded adult float.
And of course, when you're looking for a cocktail, we can't help but recommend the frozen Key Lime Colada. Creamy and coconutty, it complements the tropical flavors and parallels the creaminess of a fresh slice of Key Lime Pie.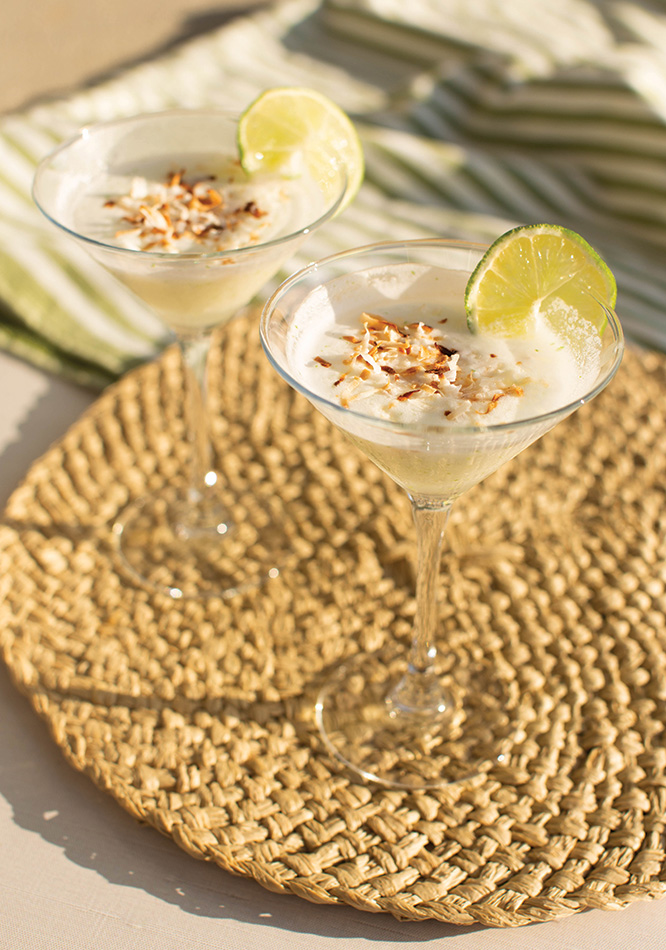 Key Lime Colada
8 oz cream of coconut
1/2 cup rum
4 oz Key Lime Pie
1 lime, zested
1 oz lime juice
2 cups ice
Toasted coconut
Lime slice
Add cream of coconut, rum, lime juice, lime zest, and ice to blender and blend until smooth. Top with toasted coconut and lime slice. Enjoy!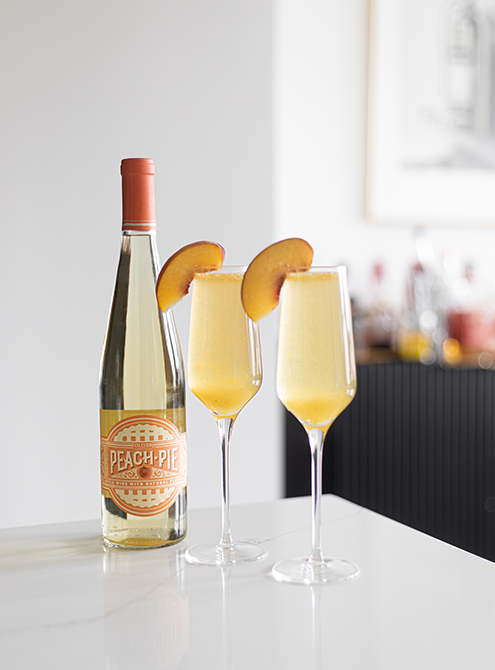 Oliver Peach Pie wine and fresh peach puree plus a bit of spritz combine to create the perfect, simple summer brunch cocktail.
Peach Pie Wine is back to kick off patio season! We can't wait for long weekends with a couple bottles of this versatile, low-ABV sipper. These four serving tips will take you from Thirsty Thursday through Sunday Funday.