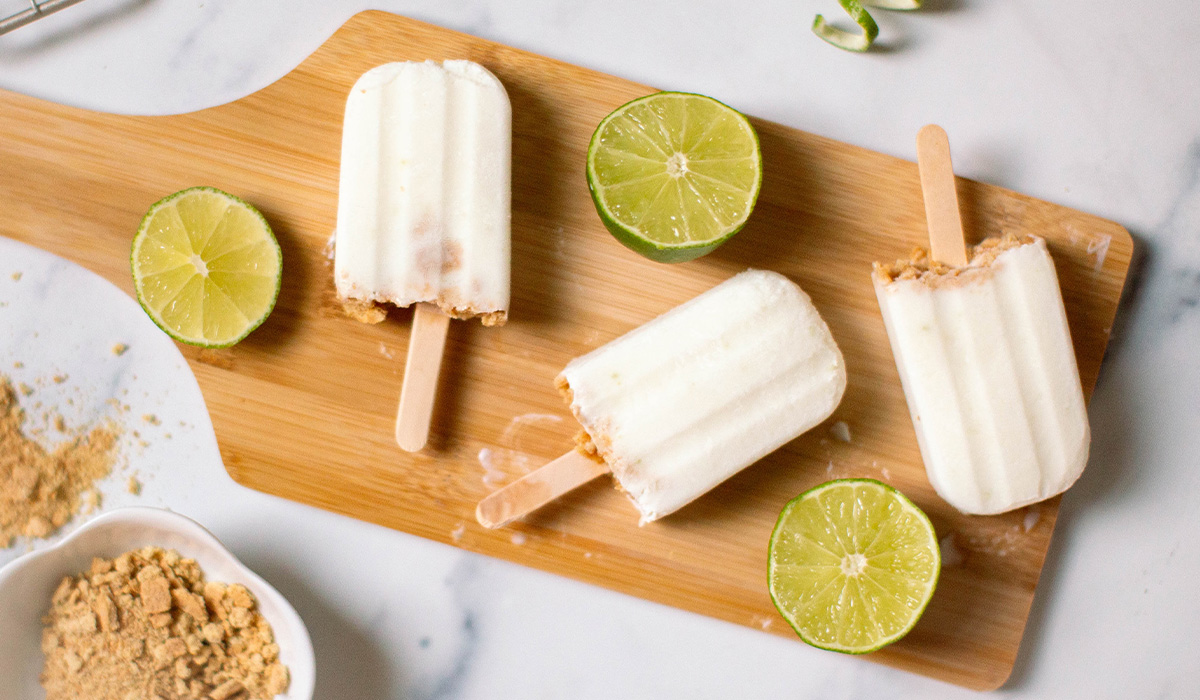 A summer cocktail recipe to snack on. Ideal for those sweltering days where the pavement burns your feet while you scamper to the pool with a cold treat in hand. If creamy, tangy, frozen citrus delights make your mouth water, put this recipe on your summer list. While they won't be ready in the snap of your fingers, they're pretty easy to put together and then it's all up to the freezer. Enjoy your dessert, cocktail, and favorite frozen snack all-in-one, no fork required.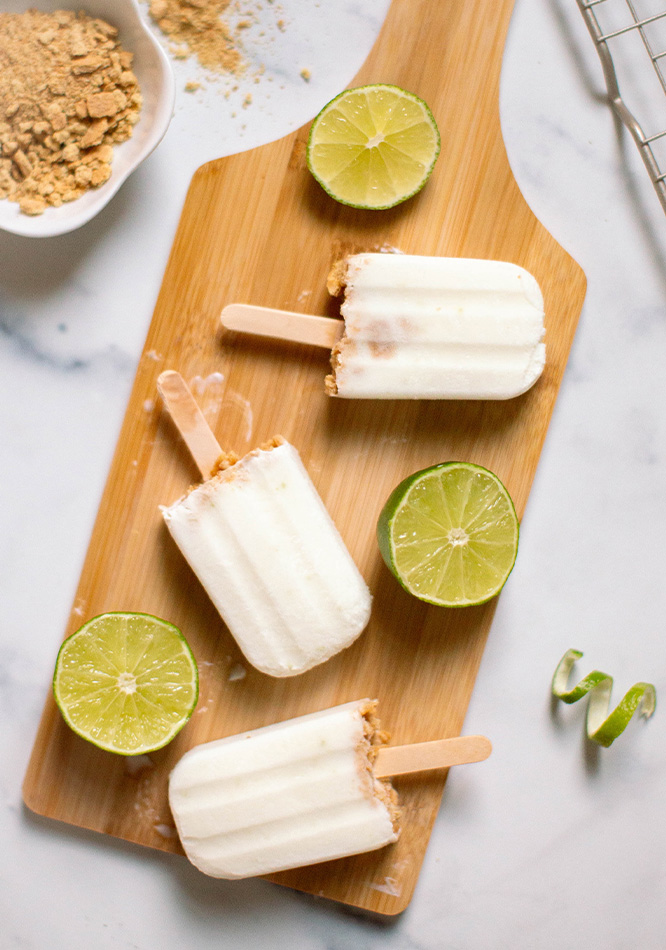 Key Lime Pie Popsicles
4 individual cups vanilla Greek yogurt
1 cup Oliver Key Lime Pie
½ cup vodka
¼ cup condensed milk
1 tsp lime zest
2 tsp lime juice
Combine yogurt, wine, vodka, condensed milk, lime zest, and lime juice and blend in blender or thoroughly whisk. Fill popsicle molds 3/4 full and sprinkle graham cracker crumbs over the top. Freeze for 6-8 hours. Remove from popsicle molds. Makes about 12 popsicles. Enjoy!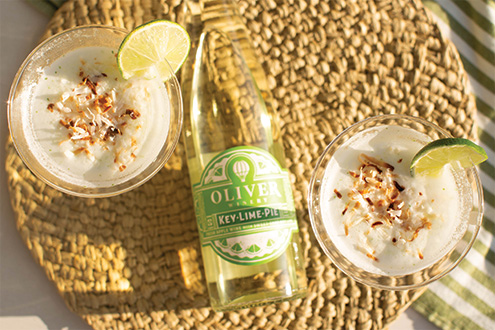 Florida is calling. Fresh, tangy, key limes are at the heart of our newest Bakery Series innovation. We've got all the best ways to try this summertime sipper. Try it chilled, over ice, or top it off with whipped cream.
Peach Pie Wine is back to kick off patio season! We can't wait for long weekends with a couple bottles of this versatile, low-ABV sipper. These four serving tips will take you from Thirsty Thursday through Sunday Funday.