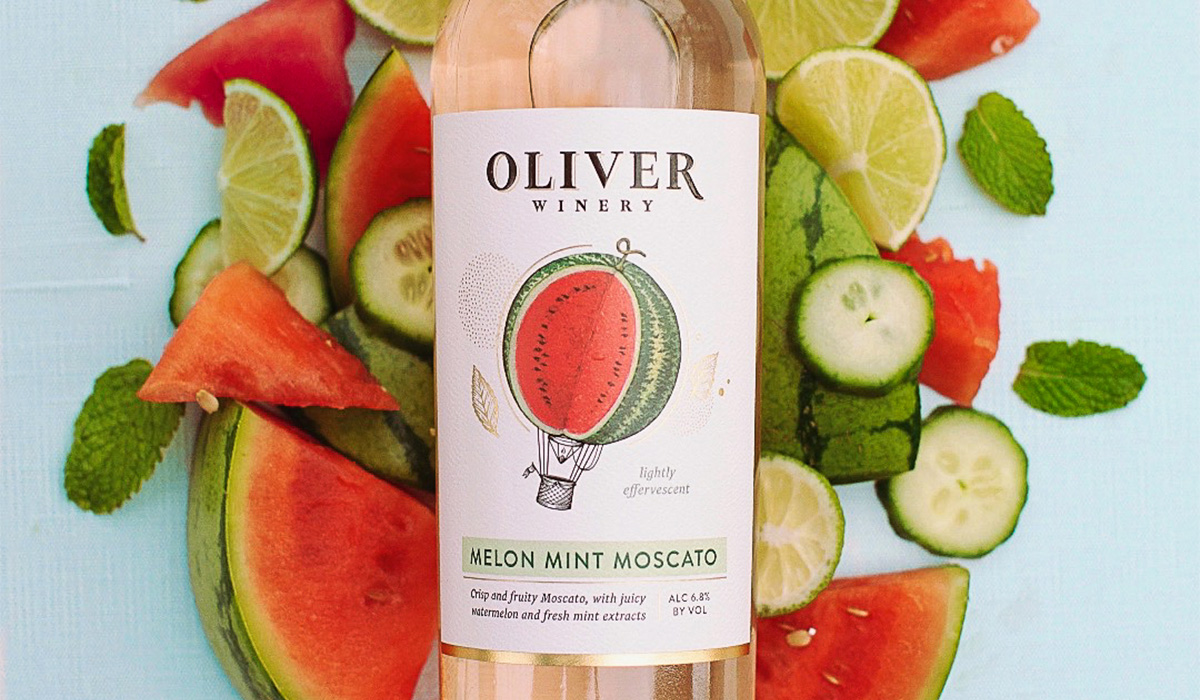 Simple yet deliciously refreshing, all it takes is a few pours to make this easy-to-drink cocktail. We like to call it an anytime drink, but it tastes especially good on a sunny afternoon, or as a little happy hour between work and dinner.
Go simple with tonic or soda, or get fancy with a flavored mixer like Owen's Cucumber Lime or Q Hibiscus Ginger Beer. Every way is the right way, so long as you enjoy it.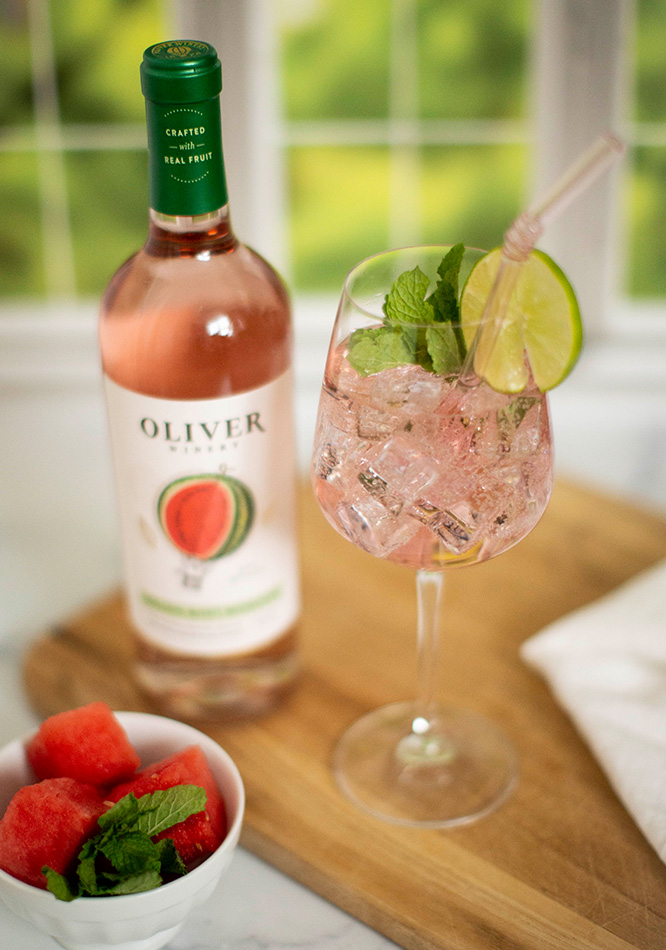 Melon Mint Spritz
3 oz Oliver Melon Mint Moscato
2 oz Tequila
Squeeze Lime Wedge
2 oz Tonic or Effervescence of Choice
Build in glass, add ice, stir, and garnish with lime wheel and mint sprig.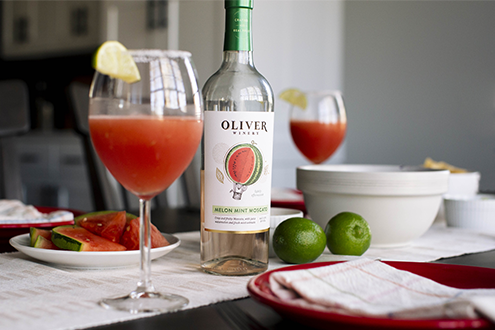 Inspired by the classic mojito, our new Melon Mint Moscato is bursting with ripe melon, and hints of lime, mint, and cucumber. It's a ready-to-drink-cocktail in a bottle. We love this light, fruity wine over ice, but in case you like to experiment, we've got some recipes that we'd give two "bottoms up." See what we did there?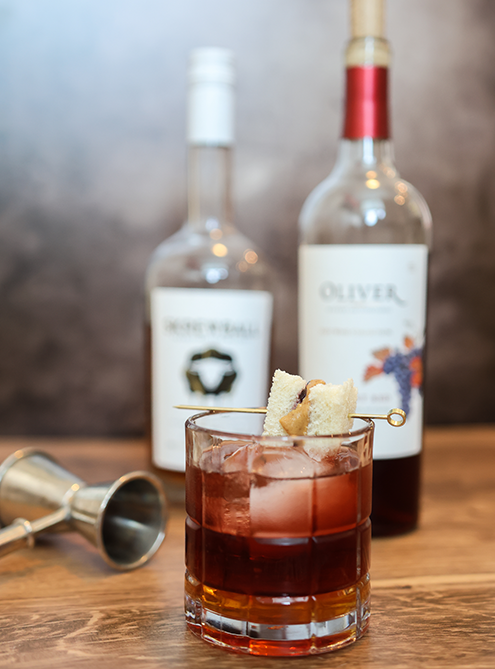 Mix up an elevated version of an old favorite! Skrewball peanut butter whiskey plus the bright, jammy Concord of Oliver Sweet Red wine combine to create a PB&J you'll want to make again and again.