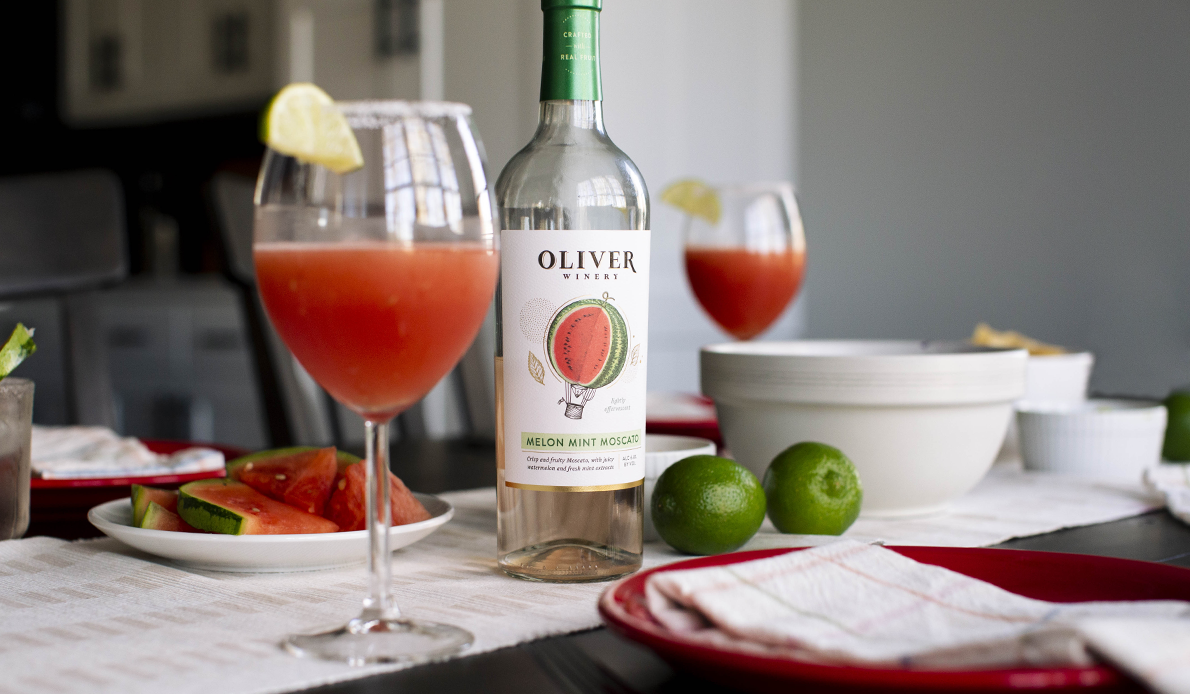 Few things feel quite as refreshing as a cool, juicy, vibrant slice of watermelon on a hot summer day. The instant hydration, the subtle sweetness, the fresh bliss of every bite. It's an experience hard to come by all year round, but we might've pulled it off. Our delightfully refreshing (and new!) Melon Mint Moscato captures all of that any time of year.
Inspired by the classic mojito, Melon Mint is bursting with ripe melon, and hints of lime, mint, and cucumber. It's a ready-to-drink-cocktail in a bottle. Uncork, pour, and treat yourself to a sip of self-care. We love this light, fruity wine over ice, but in case you like to experiment, we've got some recipes that we'd give two "bottoms up." See what we did there...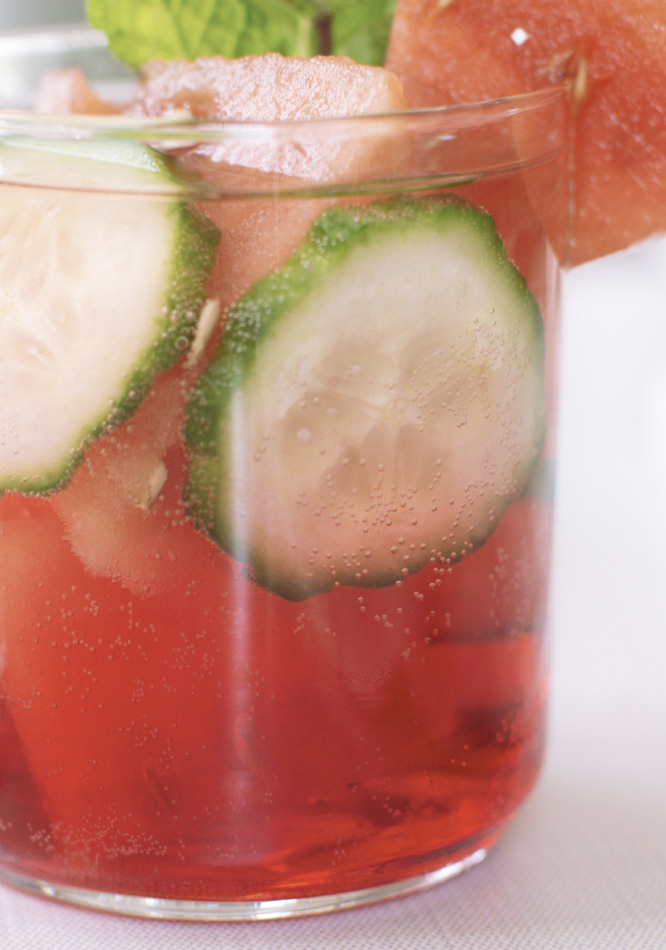 Melon Mint Fresca
Melon Mint Moscato
3-4 pieces of watermelon
Cucumber slices
.5 oz Grenadine
Fresh Mint
Build in the glass, starting with watermelon and cucumber slices. Add Melon Mint Moscato until 3/4 full. Slowly add in Grenadine. Garnish with watermelon wedge and mint.
Melon Mint Julep
2 oz Melon Mint Moscato
1 oz Bourbon
1 oz Simple syrup
2-3 Watemelon cubes, muddled
1 oz club soda
Pack a julep cup with crushed ice, pour mixture to fill cup. Garnish with a watermelon spear and a sprig of mint.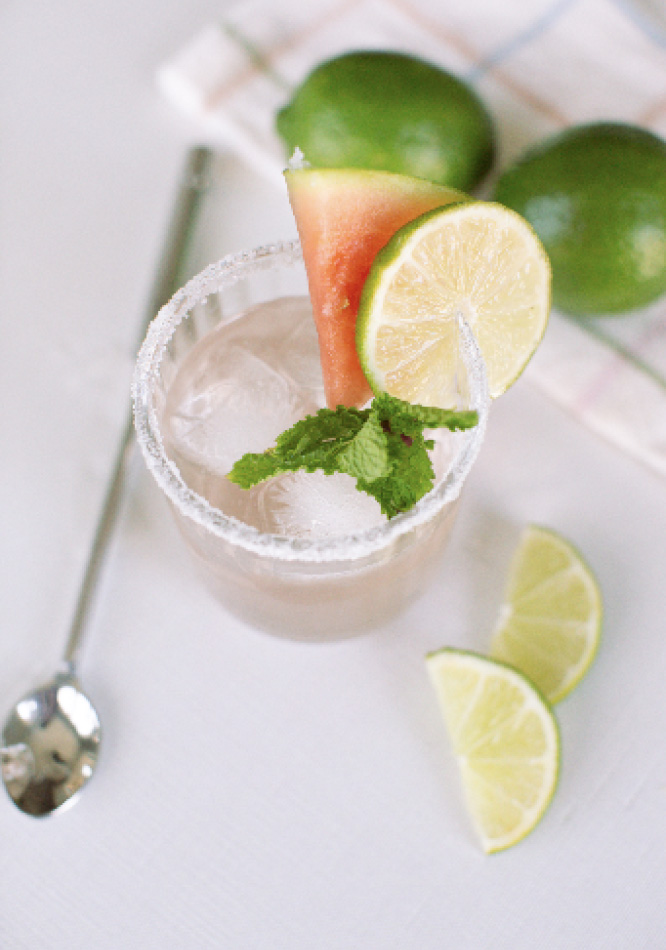 Melon Mint Moscarita
3 oz Melon Mint Moscato
1 oz Tequila
.5 oz Triple Sec
Squeeze of Lime
Salt or sugar (optional)
Coat rim with lime juice and dip in salt or sugar if desired. Build in glass, add ice, and stir. Garnish with watermelon + fresh mint.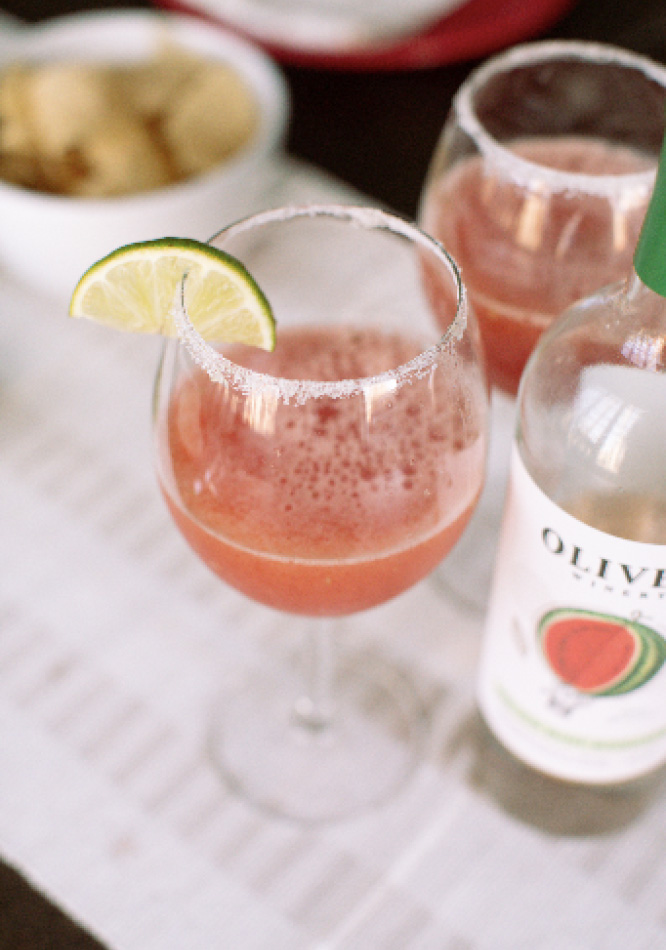 Melon Mint Frosé
Melon Mint Moscato
3-4 cups of watermelon
2 TB Lime Juice
2 TB Honey
Lime for Garnish
Freeze Melon Mint Moscato cubes at least 4 hours ahead of time. When ready, blend watermelon, lime juice, and honey. Strain. Blend juice with Melon Mint ice cubes. Sugar rim of glass. Pour in & garnish with lime.
We can't help but recommend a delicious pairing to go with these cocktail picks.
Pulled pork street tacos work with any of these easy-to-make mixers. Full spread: a simple pulled pork, cilantro lime cabbage slaw, Mexican blend cheese, and a little drizzle of barbecue sauce. Don't forget the chips and guac. Simple, fresh, and delicious. Just like Melon Mint Moscato!
The savory pork and barbecue are a perfect contrast to the fresh slaw, which mirrors the flavors in the wine. It's not too heavy, so you'll finish the meal feeling happy and refreshed —and ready for another glass. Cheers!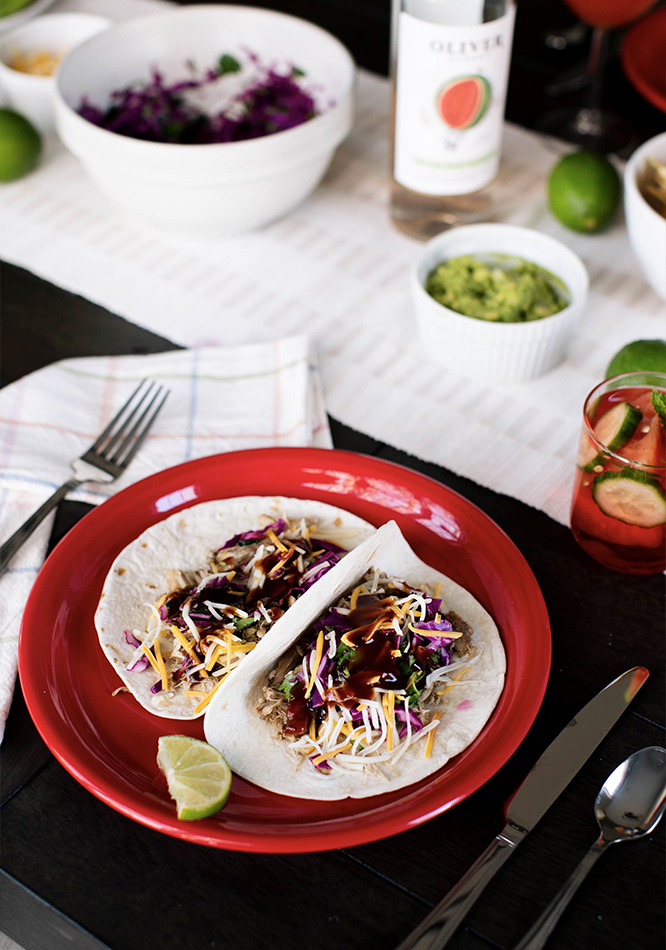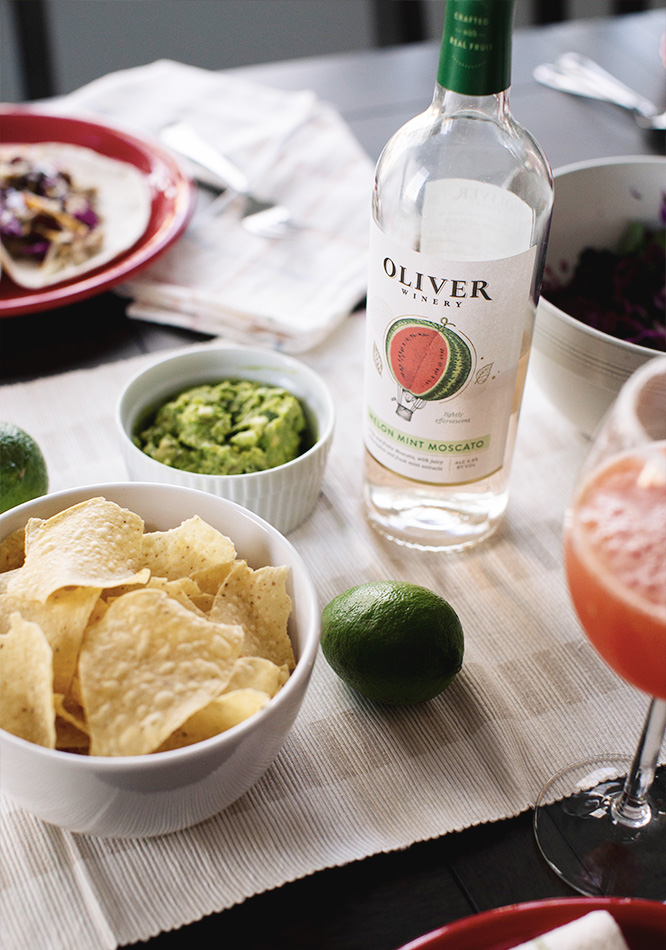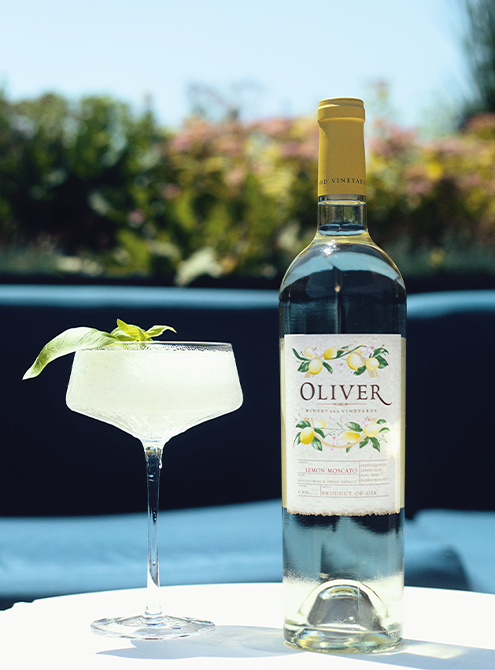 This Lemon Moscato creation is drinks influencer Jaylynn Little's Lemon Basil Cooler recipe. Easy-to-drink, delicious, and a frozen cocktail you can enjoy all year round.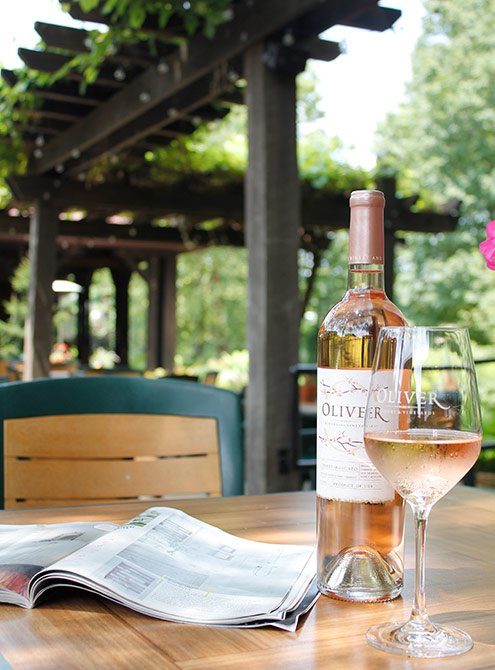 Whether it's warm enough where you live or just close enough to get excited for al fresco days and nights, it's time to put the Oliver Cherry Moscato on ice. Tart, sweet Cherry Moscato can be a lot of fun—or a little fancy. These eight menu ideas cover all the patio possibilities.