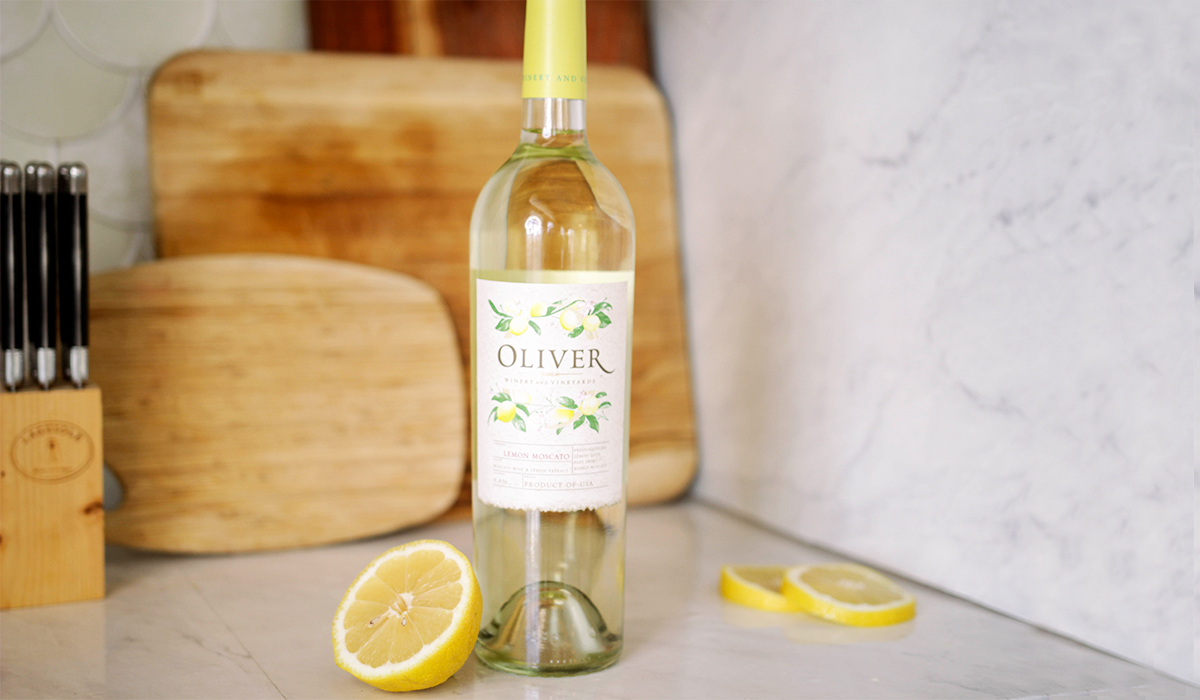 Oliver Lemon Moscato is bubbly and bright — tasty on its own, chilled or over ice. This fruity wine is perfect for sipping poolside, sharing on the patio with friends, or crafting a fresh lemony cocktail for any time of year.
After working with entrepreneur Jaylynn Little @jaylynn_little once on the delicious Peach Pie Bellini, we knew we wanted to experience more of her cocktail creations (and we're sure you did too!)
Using Oliver Lemon Moscato she created the Lemon Basil Cooler. It's an easy-to-drink and deliciously refreshing frozen delight, sure to elevate any occasion.
*Cocktail images by Jaylynn Little.
Lemon Basil Cooler
4 oz Oliver Lemon Moscato
1 oz Basil simple syrup
Ice
Fresh Basil for garnish
Basil Simple Syrup
1 cup water
1 cup sugar
10 basil leaves
Directions
Over medium-high heat, bring the water and sugar to a boil then reduce the heat to low. Add in the basil and simmer on low for 15 minutes. Strain the syrup into a glass jar and let it cool before using.
Combine everything in a blender and blend until smooth. Pour into a glass and garnish with fresh basil.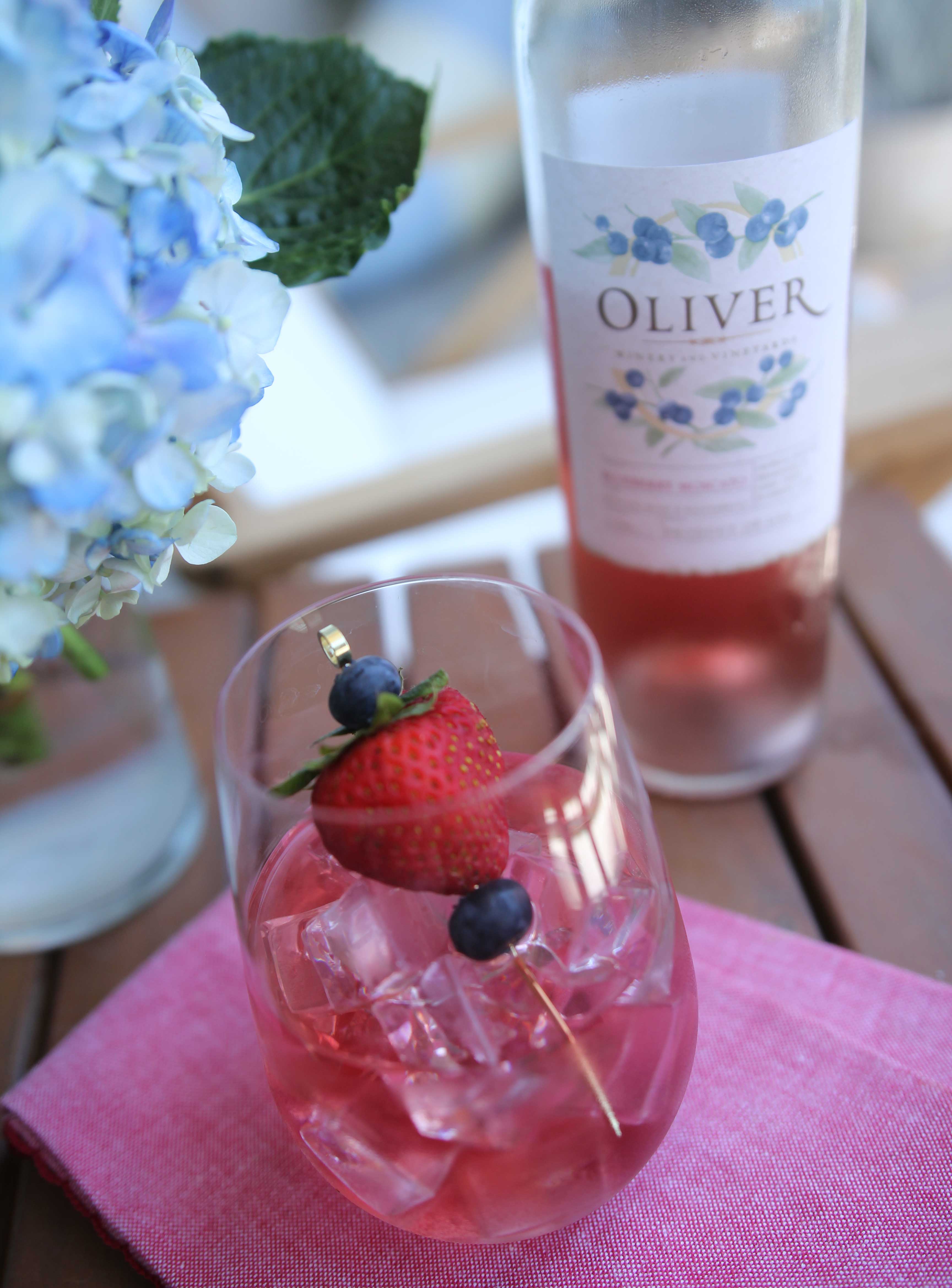 Celebrate all things red, white, and blue! Fire up the grill, fill your backyard patio with friends and family, and await the evening's fireworks show. But wait, don't forget the wine. That should be red, white, and blue, too! Read on for more about our fruity Moscato wines, featuring Cherry Moscato, Moscato, and Blueberry Moscato.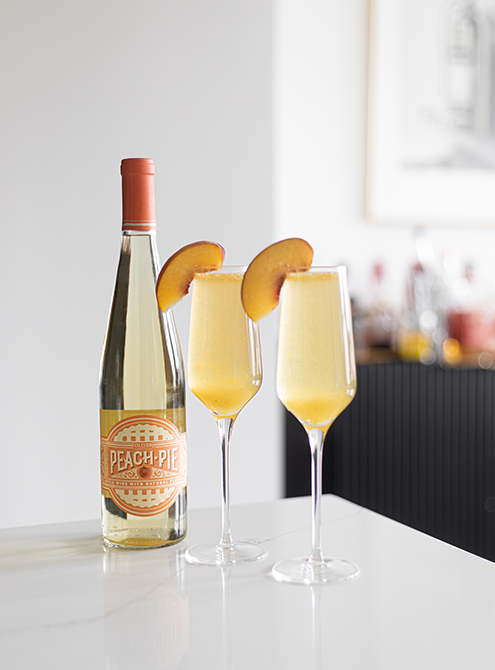 Oliver Peach Pie wine and fresh peach puree plus a bit of spritz combine to create the perfect, simple summer brunch cocktail.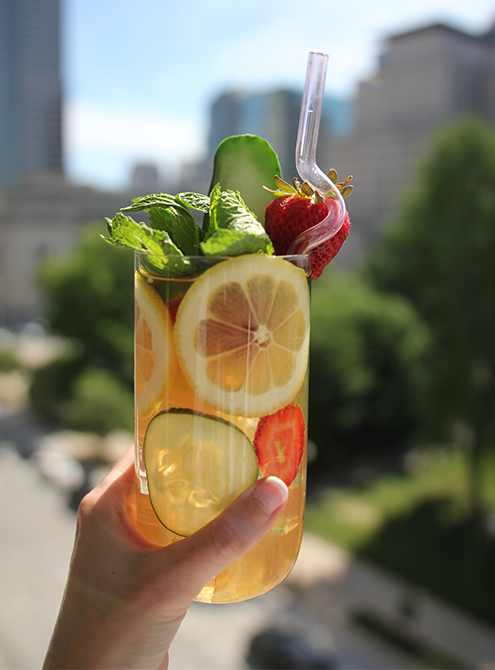 A slight hint of lemon and tea with a garden variety of fruits. This light and refreshing wine cocktail, made with Oliver Lemon Moscato, makes a perfect sunny-day sipper.