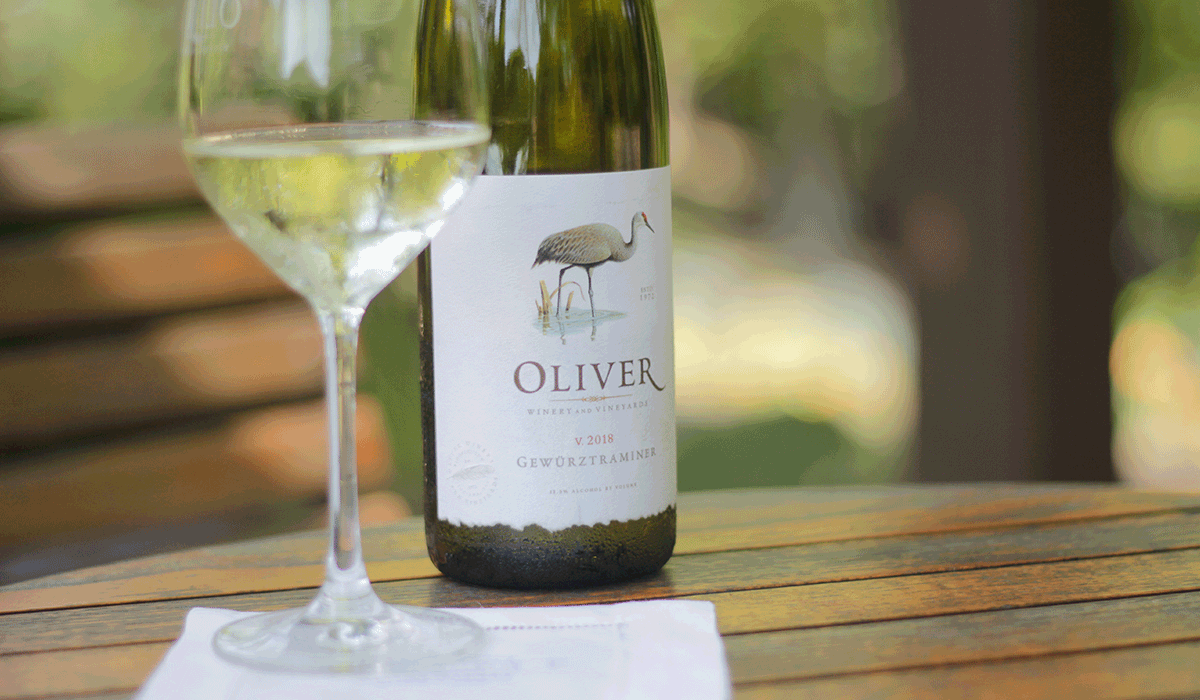 Fun Fact: Gewürztraminer is a pink grape. Much like Pinot Grigio, it yields white juice when handled gently.
Looking for a great white wine for summer? Forbes.com shared their picks for Father's Day, and we agree. Our semi-dry Gewürztraminer is a winner for warm-weather months.
"
If your dad prefers wines that are on the sweet side, then you might want to try this new release from Oliver Winery. Gewürztraminer follows our classic white wine approach. Cold-settled juice is fermented cool to retain vibrant aromas and flavors, then we centrifuge to arrest fermentation to just the right amount of sweetness for balance.
— Forbes "For Dads Who Like White Wines, Here's A Father's Day Roundup Just For You" (June 17, 2021)
We're honored to have our Gewürztraminer included in this Forbes White Wine Roundup, but we aren't surprised. With classic spicy and lychee aroma, and notes of ripe fruit with a soft, easy finish, this wine was made for sipping while swaying on a hammock. And, may we suggest another? Our Riesling is another semi-dry delight with fruit-forward, fresh character. Another fan-favorite white for every season.
Visit us, order online, or find Gewürztraminer in a store near you!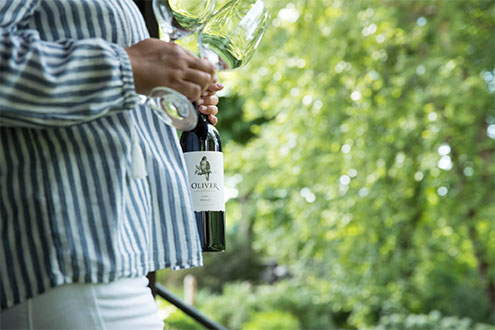 It's always the right time to pair two of life's greatest gifts: wine and cheese. For those who prefer the dry classics (think Pinot Noir and Sauvignon Blanc), your refined palate calls for well-crafted cheeses and creative, yet proven pairings. If you're shopping the cheese aisle wondering, "how can I pair my dry wine with cheese?" We've got just the suggestions you're looking for!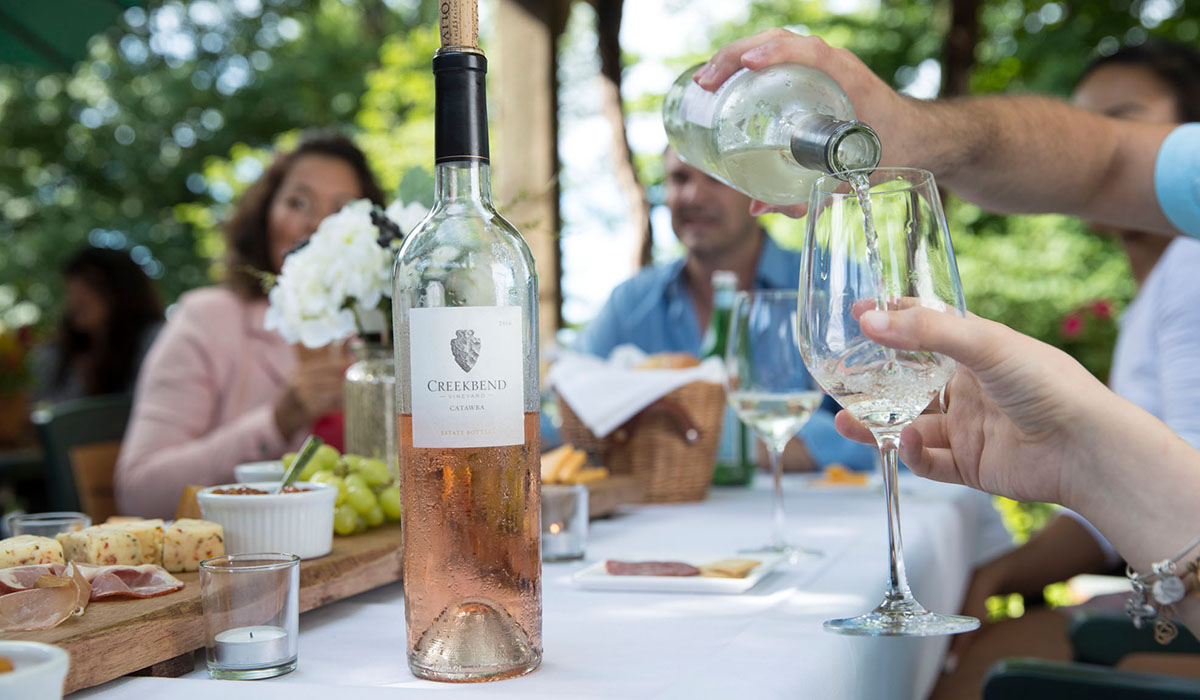 You're living here on the sweeter side of life, loving all of the fruity, sometimes bubbly, ever-luscious wines. Think Moscato and Catawba. As you pour another glass and get a back-up bottle chilling in the fridge, you wonder, "how can I make this moment even better?" Cheese. The answer is cheese.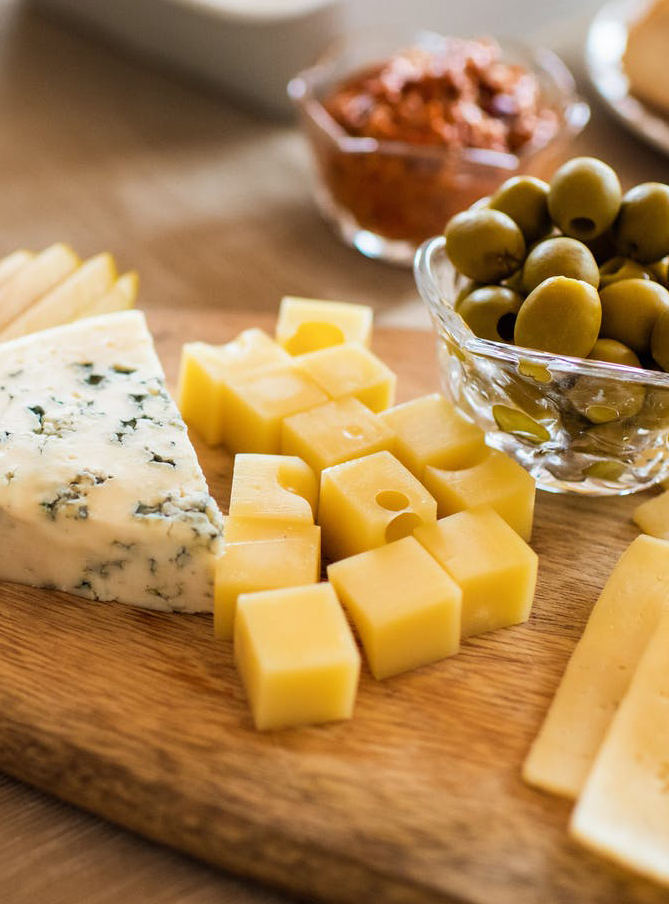 Whether you're planning a girl's night in, snuggling up for a movie with your S.O., or hosting family for a special occasion, a cheese board is the perfect way to add the "dine" to your "wine and dine!" The best news is: making your own cheese board doesn't have to be a hassle. Just keep it simple and delicious.