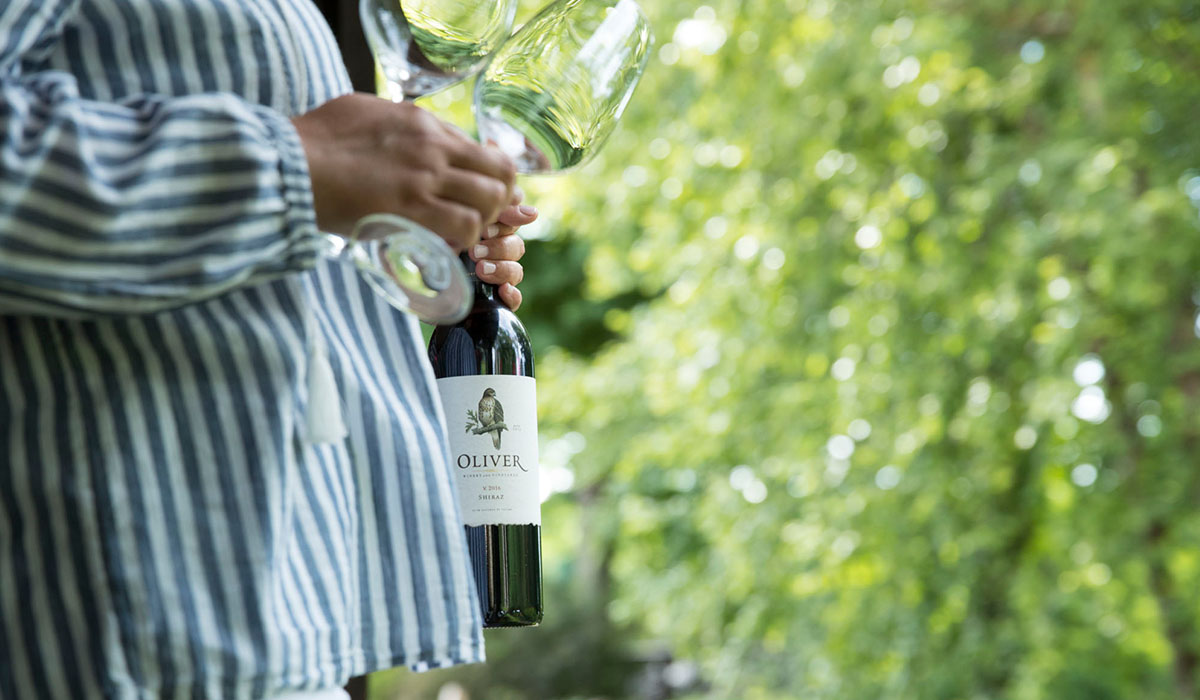 It's always the right time to pair two of life's greatest gifts: wine and cheese. For those who prefer the dry classics (think Pinot Noir and Sauvignon Blanc), your refined palate calls for well-crafted cheeses and creative, yet proven pairings. If you're shopping the cheese aisle wondering, "how can I pair my dry wine with cheese?" We've got just the suggestions you're looking for!
Pop open a bottle of your favorite dry red or white wine, and read on to learn the best cheese pairings for your varietal of choice.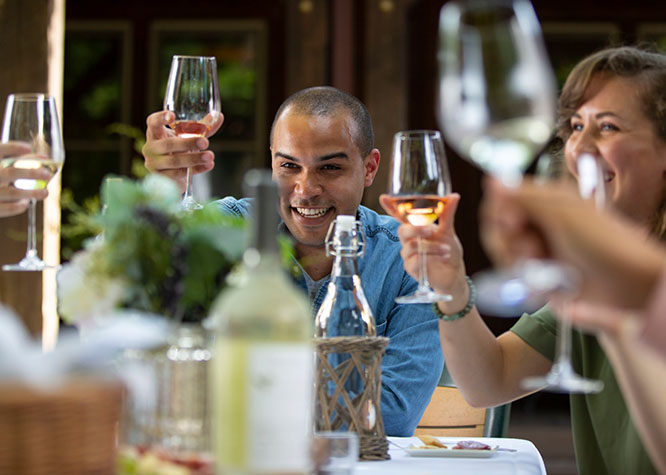 Pairing Tip 1: Refreshing, dry white wines deserve light and fresh cheeses.
Look for young, fresh cheeses with mild flavor that won't overpower the delicate fruity notes of your dry white wine. Choose cheese that compliments the subtle crispness of your light, dry wine instead. The relative acidity of most dry white wines will nicely cleanse your palate when eating creamy cheeses. After each sip you'll be ready for another bite!
Here are some great examples of light and refreshing wine and cheese pairings.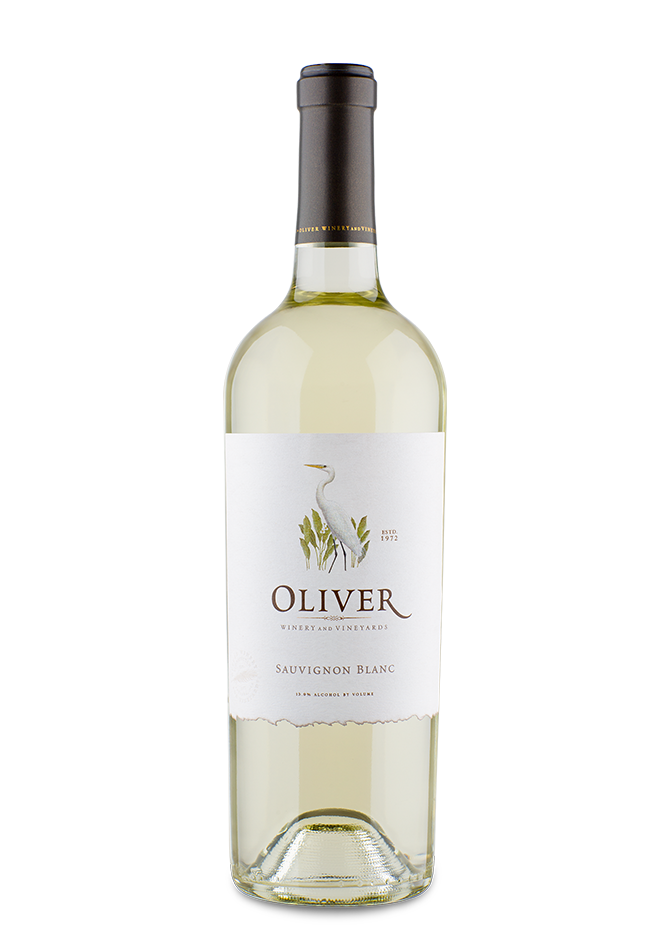 Sauvignon Blanc + Chèvre
This is a classic, wonderful pairing! Oliver Sauvignon Blanc is produced very carefully, with gentle pressing and clean, cool fermentation to preserve the light and citrusy flavor of this outstanding grape. Chèvre is a style of goat cheese which is made to highlight the subtle sweetness of the goat's milk from which it is made. Chèvre's slight tanginess is milder than other styles of goat cheese, so it won't overpower the crisp melon flavor and aroma of Sauvignon Blanc. Remember, you're looking for youthful and spreadable, so choose a Chèvre that is fresh instead of a bolder, aged version. Spread a bit of Chèvre atop a crunchy, slightly salty cracker and follow that with a sip of cold Sauvignon Blanc for a perfect summer snack!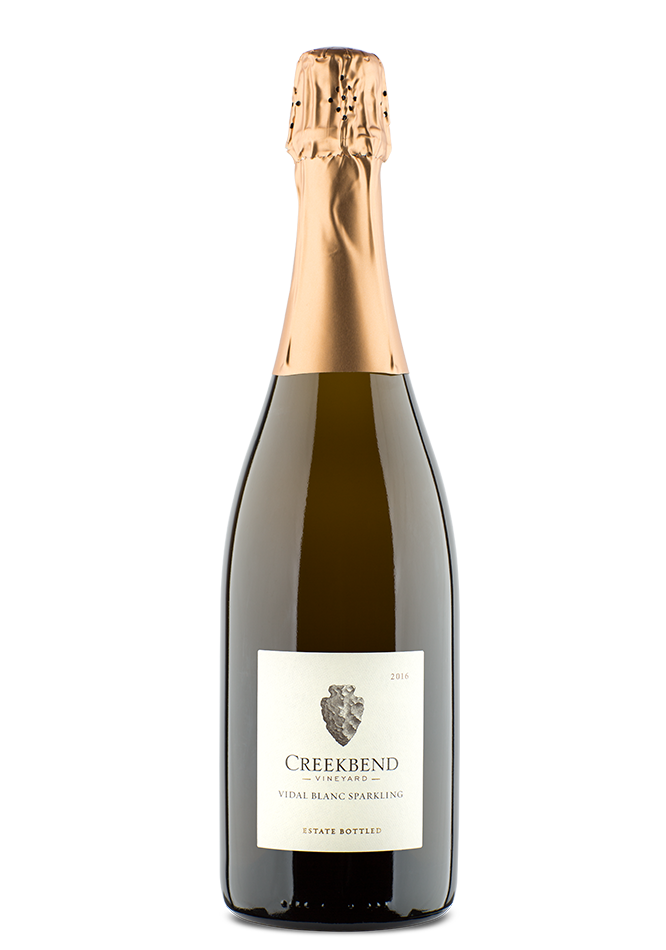 Brut-Style Sparkling + Fresh Mozzarella
This would be such a wonderful appetizer to serve before a big meal! Creekbend Vidal Blanc Sparkling is a brut-style sparkling wine made in the traditional method. "Brut" means dry, so this is a crisp, clean bubbly with a hint of honeydew richness which comes from just a touch of ice wine. It's wonderful to begin a meal with sparkling wine because it cleanses and excites your palate and can pair easily with the lighter dishes served at the beginning of a meal. Our favorite cheese for sparkling wine is fresh mozzarella. The freshest mozzarella you can get your hands on! This cheese is extremely soft and dense, and should be served at room temperature for the best flavor experience. You could even add a few slices of tomato and a sprinkle of salt to make this into a caprese appetizer.
Pairing Tip 2: Big, fruit-forward dry red wines need bold and salty cheese.
Look for firm and aged cheeses to stand up to the big fruit, oak, and tannin characteristics of your favorite dry red wine. Red wine is typically fermented differently than white wine: in the case of dry red wines, winemakers commonly use the skins and sometimes the seeds of the grape to extract color, flavor, and texture during fermentation. This creates what is known as a fuller body: basically, a bolder flavor and bigger texture profile than lighter wines. The right cheese pairing will have pronounced flavor and a sturdy consistency to match your wine's boldness.
Here are some great examples of bold, flavorful wine and cheese pairings.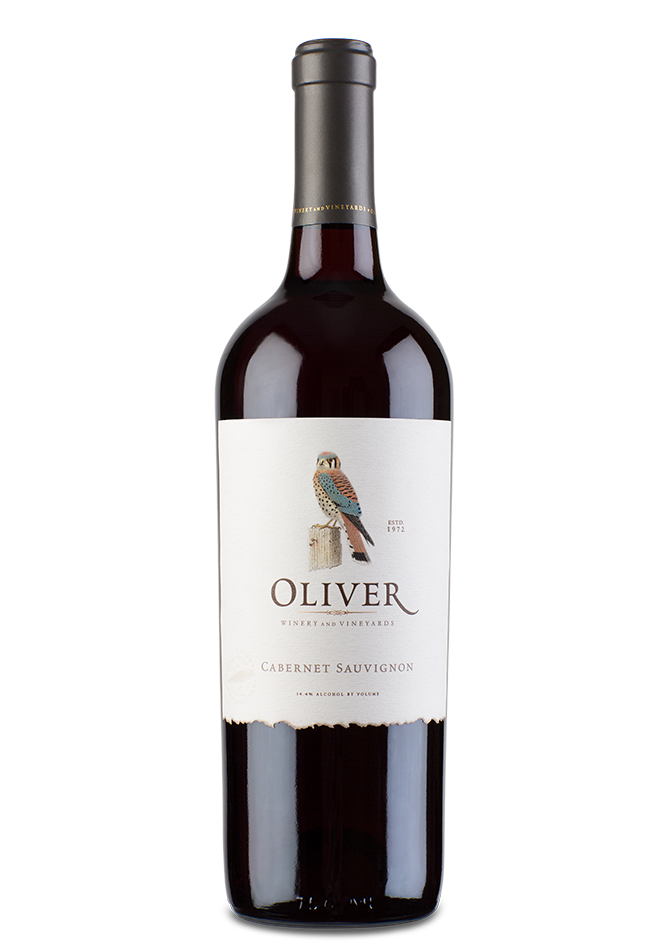 Cabernet Sauvignon + aged cheddar
Oliver Cabernet Sauvignon is made in Bloomington, Indiana using grapes sourced from the places where Cabernet Sauvignon grows best: Lodi and Paso Robles, California. This wine is bright and fruit-forward, highlighting the lush cherry notes of this classic grape. The tannins are soft and approachable, leading to a long finish with a hint of oak. A salty, aged cheddar like Milton Creamery's Prairie Breeze opens up your entire palate for a burst of intense flavor. This cheese has small calcium crystals that develop during the aging process which add a nice texture and additional richness. Try this: have a sip of Cabernet Sauvignon. Then, a bite of cheese. While there is still a bit of cheese in your mouth, take another sip of the wine and notice how your experience changes. The richness of this cheese compliments the jammy fruit character of Cabernet Sauvignon!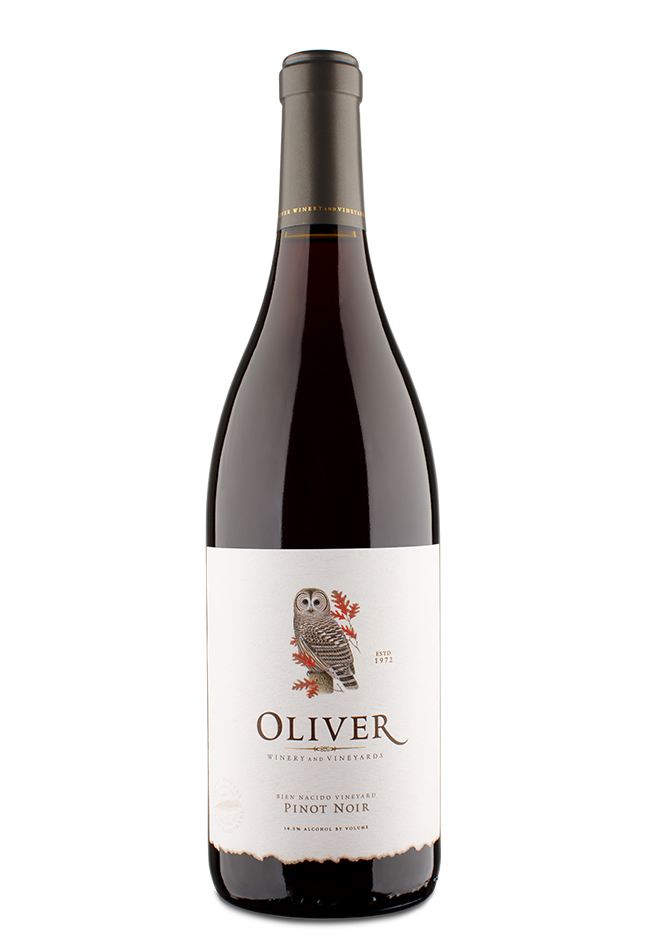 Pinot Noir + Aged Gruyere
Unlike many Oliver Winery classics, you won't find this one on the shelf at your grocery store. Oliver Pinot Noir can only be found by shopping on our website or in our tasting room in Bloomington, Indiana. The reason for its exclusivity is its highly sought-after fruit: we obtained only a small amount these top-rated Pinot Noir grapes from Bien Nacido Vineyard in the Santa Maria Valley (CA). The valley's unique geography and it's cool climate regulated by the nearby Pacific Ocean creates the perfect environment for Pinot Noir to ripen. Our winemaking process ensures the incredible fruit character comes through in every sip. While this wine is fruit-forward and makes a statement, it's not quite as bold as a Cabernet Sauvignon or a Zinfandel. Its silky texture and subtle tannins are a bit lighter on the palate and make this wine easy to pair with many types of cheese. One of our favorite pairings is Murray's Aged Gruyere. Gruyere is traditionally a soft and light cheese, but with a bit of extra aging time develops mature, nutty flavor that pair wonderfully with the silky-smooth Pinot Noir.
Pairing Tip 3: Sometimes to find the best dry wine pairings, explore unconventional styles.
Want to really make your friends say, "that's creative!" as they go in for another bite? Introduce wines and pairings they might not find on every cheese board. You really can't go wrong when it comes to wine and cheese, so you may as well explore!
Here are some great examples of unique wine and cheese pairings.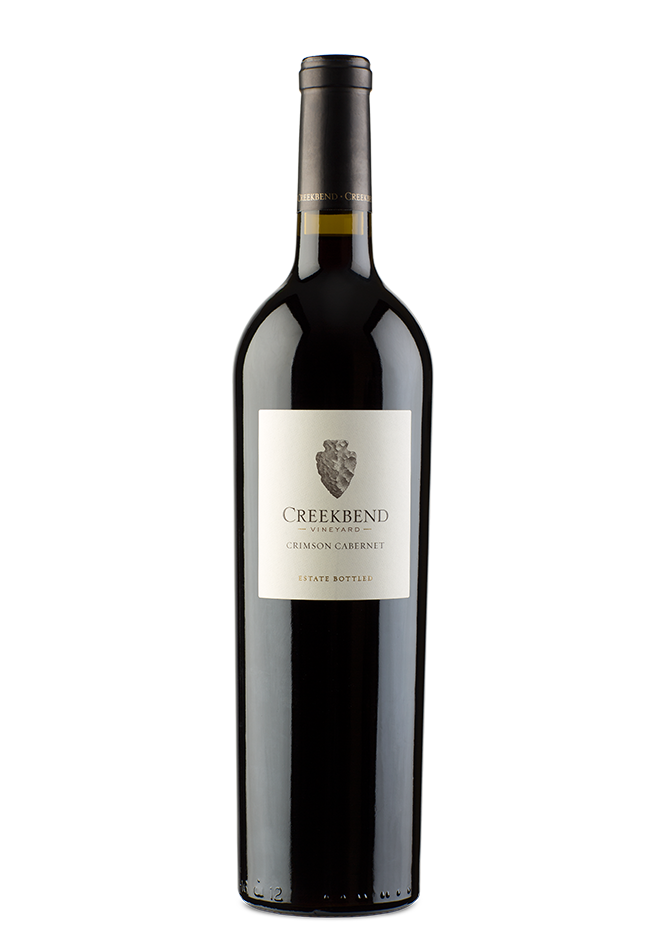 Creekbend Crimson Cabernet + Cranberry Cheese
This is another wine exclusive to the Oliver Tasting Room and online shop. We grow these grapes here in the Indiana Uplands, as an ode to the land we have cultivated over the last 60 years. Crimson Cabernet is an extraordinary grape varietal you likely won't find anywhere else. You'll taste a deep berry flavor and lively mouthfeel reminiscent of Cabernet Sauvignon, but uniquely delicious. Pair this one-of-a-kind wine with a cheese just as creative, like the Wensleydale Cranberry Cheese. The Wensleydale style is a long-loved English tradition, soft and creamy with a mild texture. The cranberries in this version really wake-up your taste buds and bring in a tart bite to the cheese. Alongside Crimson Cabernet this is an unusual match, yet one made in heaven.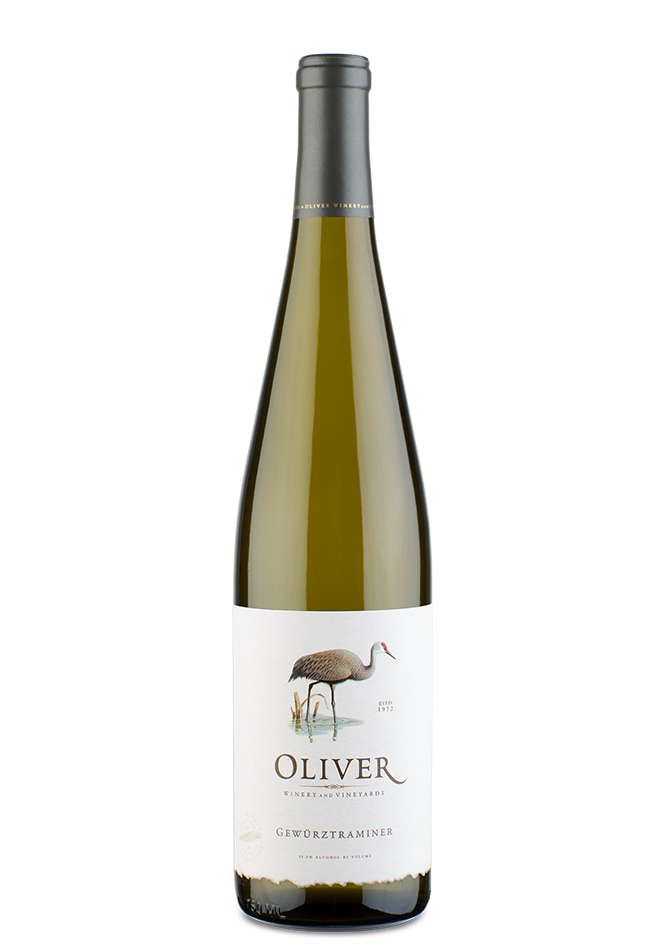 Gewürztraminer + Hatch Chile Cheese
Even if you can't pronounce "Gewürztraminer," it's a wine you should share with friends- Oliver Winery's Gewürztraminer, in particular, is made in a semi-dry style which means it's easy to share with dry and sweet wine-drinkers alike. This German grape is known for its floral aroma and warm spice finish which pairs wonderfully with spicy Asian or Middle-Eastern cuisine. Beehive Cheese is known for their quirky cheeses, ranging from espresso rubbed to spiced with Hatch Chiles and coriander. The smoky, spicy Hatch Chile cheese is loaded with flavor and has a firm, crumbly texture. Our Gewürztraminer's slight sweetness and fruity character really compliments this cheese and balances the hot spice.
Now it's your time to shine. Test out some of our favorite dry wine and cheese pairings, and discover some of your own creations, too! This how-to guide for pairing cheese with your favorite dry wines should help you delight and surprise your taste buds, and impress your friends (if you choose to share). Most importantly, as we mentioned in our Wine Lover's Guide to a Perfect Cheese Board, don't take anyone else's rules too seriously. As long as you like it, it's a good pairing. Cheers to that!
P.S. Sweet wine is more your style? We've got you! Find the best cheeses to pair with sweet wine.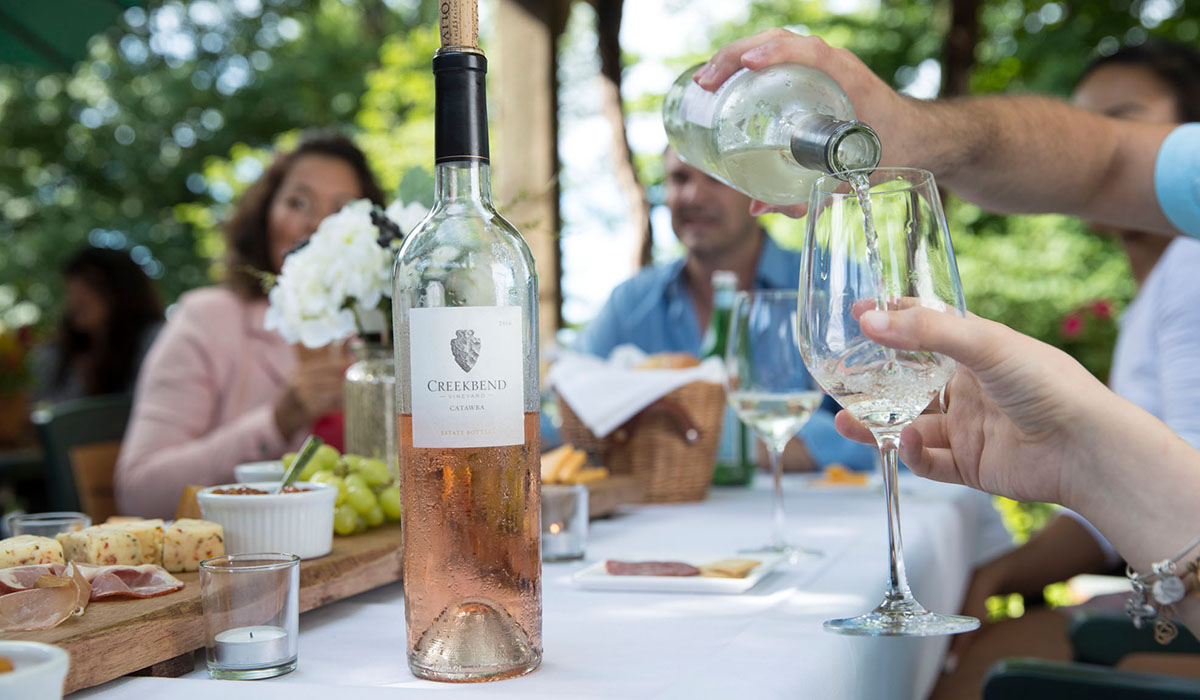 You're living here on the sweeter side of life, loving all of the fruity, sometimes bubbly, ever-luscious wines. Think Moscato and Catawba. As you pour another glass and get a back-up bottle chilling in the fridge, you wonder, "how can I make this moment even better?" Cheese. The answer is cheese.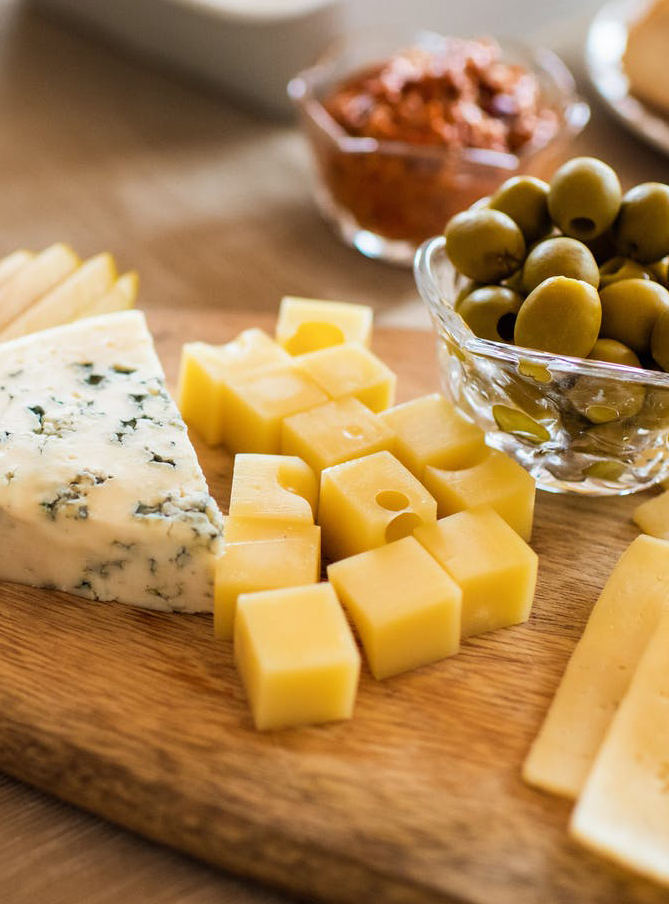 Whether you're planning a girl's night in, snuggling up for a movie with your S.O., or hosting family for a special occasion, a cheese board is the perfect way to add the "dine" to your "wine and dine!" The best news is: making your own cheese board doesn't have to be a hassle. Just keep it simple and delicious.