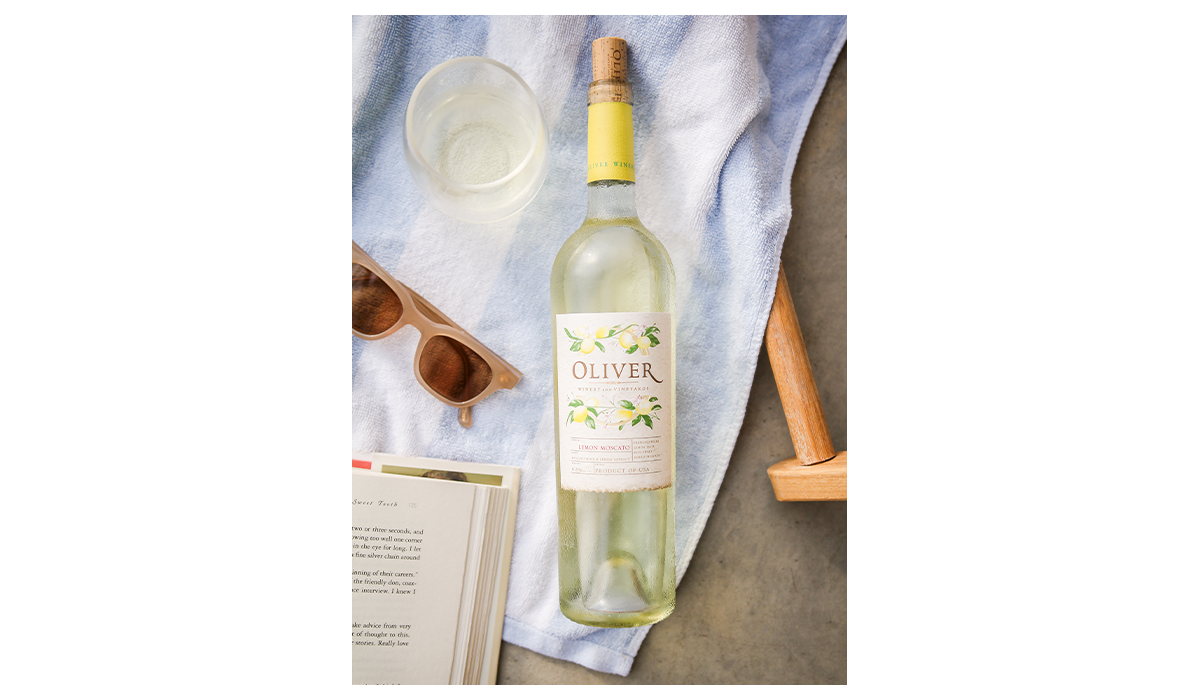 Light, crisp, and tart, flavors are just a few reasons Oliver Lemon Moscato shines. It's a delightful sip of sunshine, all year 'round. While it's tasty alone, Lemon Moscato's agreeable nature is also the perfect addition to a cocktail.
Ashley Rose @sugarandcloth will have you celebration ready in the snap of your fingers with her Lemon Spritz. With only three ingredients, it's convenient, delicious, and a true guilt-free indulgence. Highlighting the real fruit taste, and refreshingly crisp qualities of our Lemon Moscato, it's a sippable treat at its finest.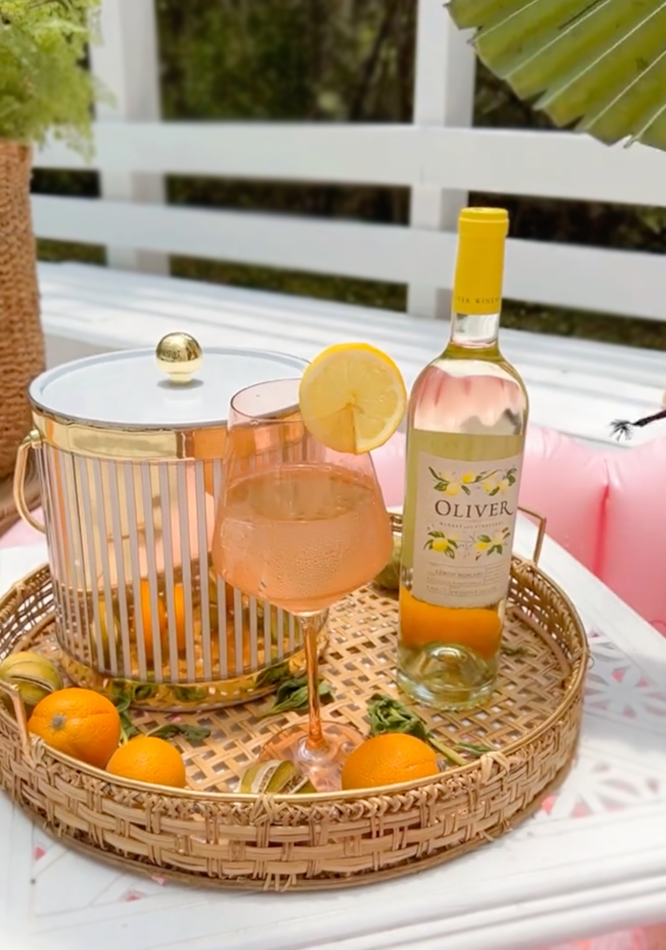 Oliver Lemon Spritz Cocktail
1 part Oliver Lemon Moscato over ice
Splash of lemon soda water
Mint sprig for garnish!
Recipe photo by Ashley Rose.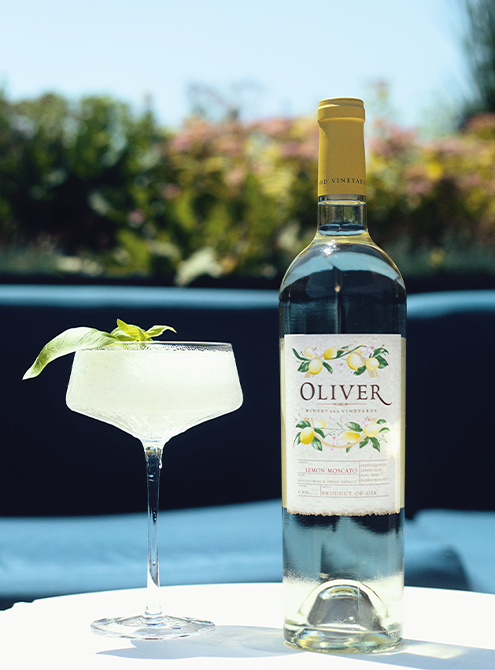 This Lemon Moscato creation is drinks influencer Jaylynn Little's Lemon Basil Cooler recipe. Easy-to-drink, delicious, and a frozen cocktail you can enjoy all year round.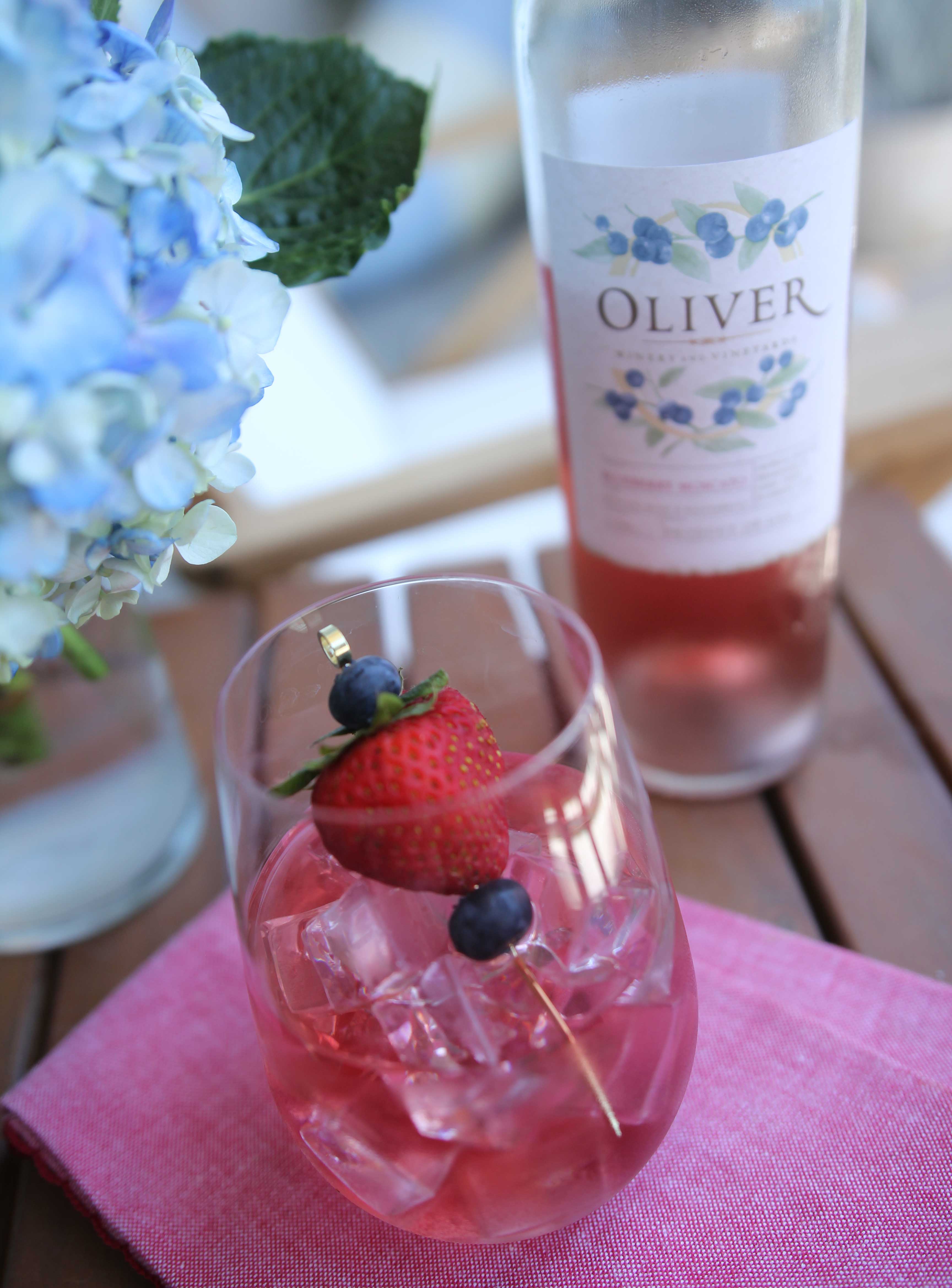 Celebrate all things red, white, and blue! Fire up the grill, fill your backyard patio with friends and family, and await the evening's fireworks show. But wait, don't forget the wine. That should be red, white, and blue, too! Read on for more about our fruity Moscato wines, featuring Cherry Moscato, Moscato, and Blueberry Moscato.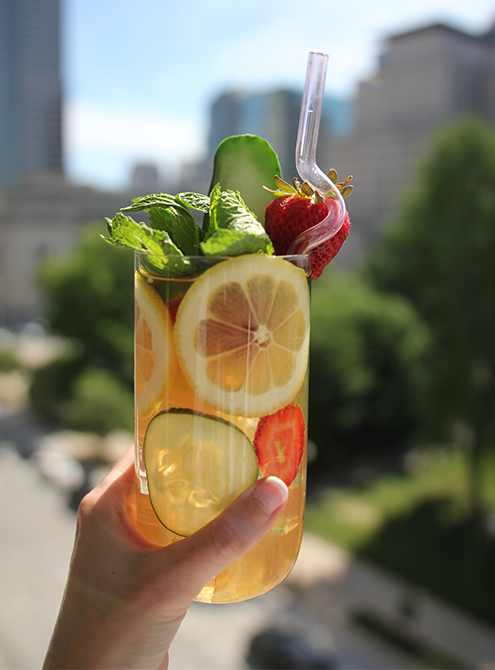 A slight hint of lemon and tea with a garden variety of fruits. This light and refreshing wine cocktail, made with Oliver Lemon Moscato, makes a perfect sunny-day sipper.