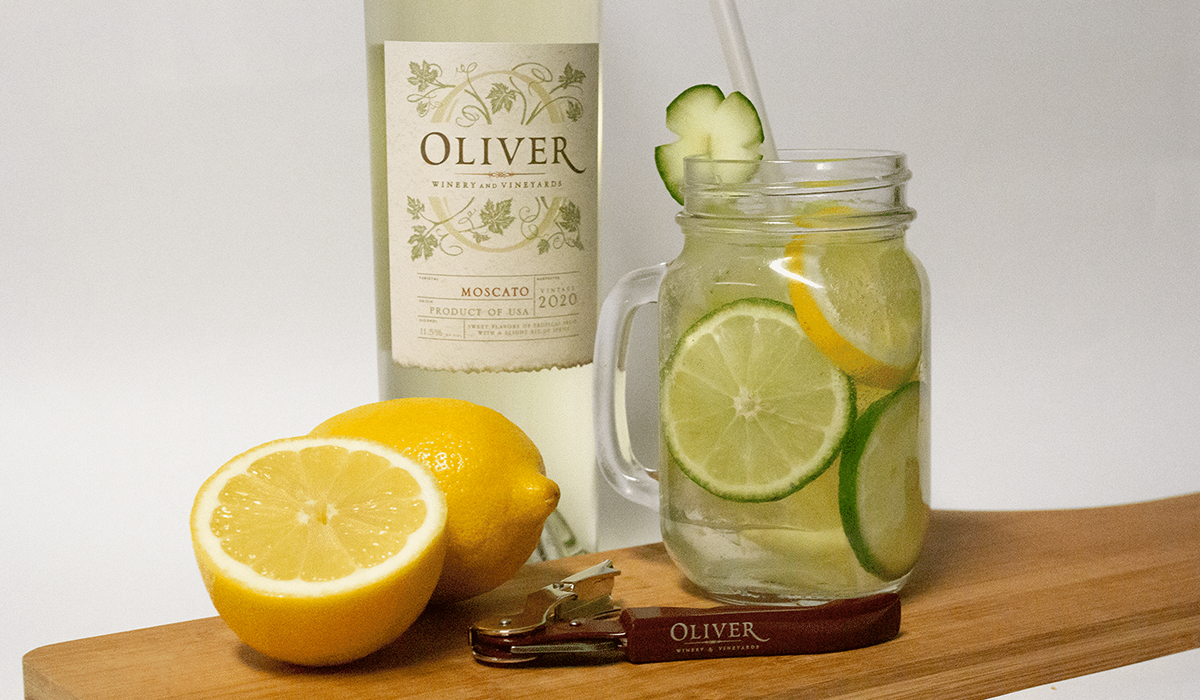 Enjoy this refreshingly light cocktail on a sunny St. Patrick's Day! Our semi-sweet Moscato is a delicious blend of Muscat Canelli and Muscat Alexander. Moscato's tropical character pairs beautifully with fresh squeezed citrus and subtle cucumber.
This recipe is quick to make and easily doubled or tripled for big batches to share with friends. Garnish with a festive cucumber shamrock for St. Patrick's Day!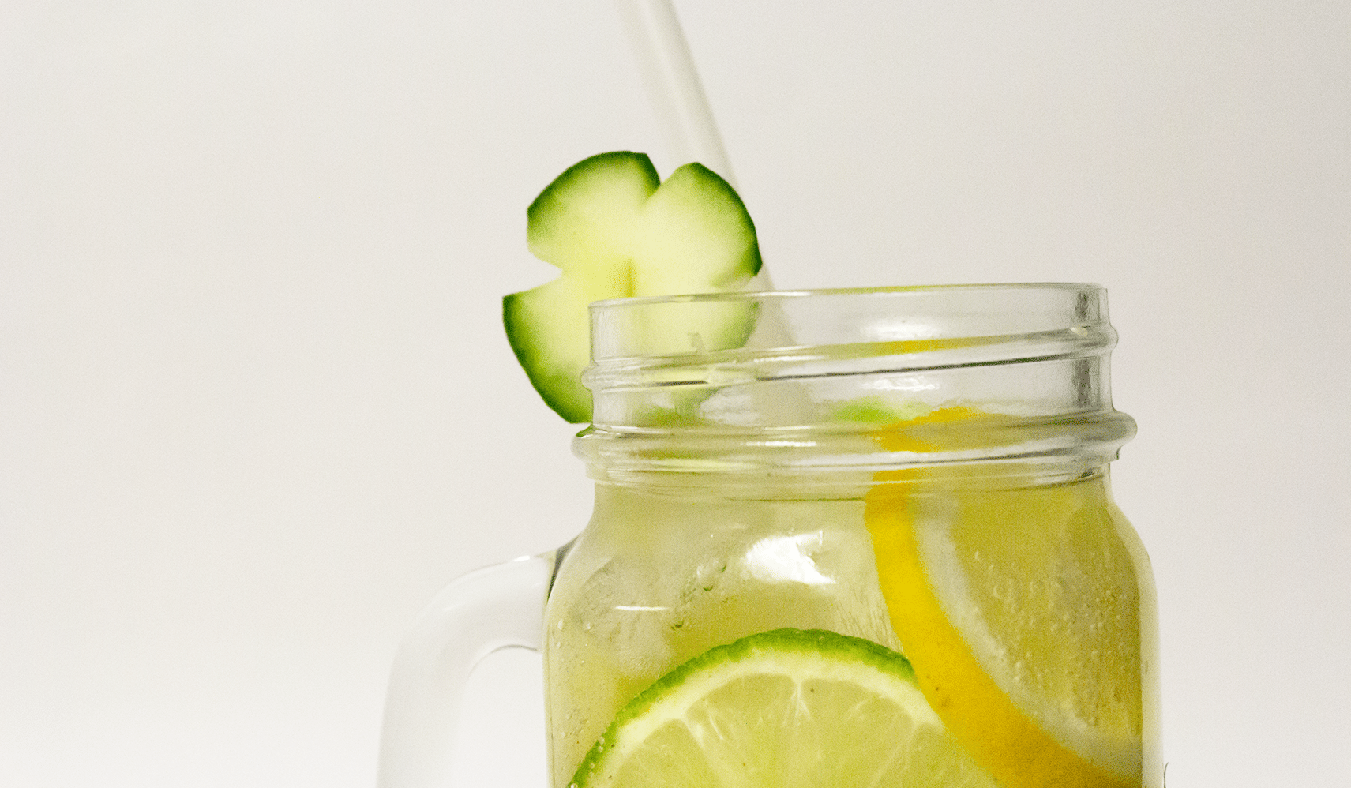 Green Moscato Sangria
Ingredients:
4 oz Oliver Moscato
2 oz Perrier Lime Sparkling water
1 Lemon
1 Lime
1 Green Apple
1 Cucumber
Ice
Add freshly sliced fruit and squeezed citrus over ice. Pour over Moscato and top with sparkling water. Garnish with Cucumber.
Serve and Enjoy.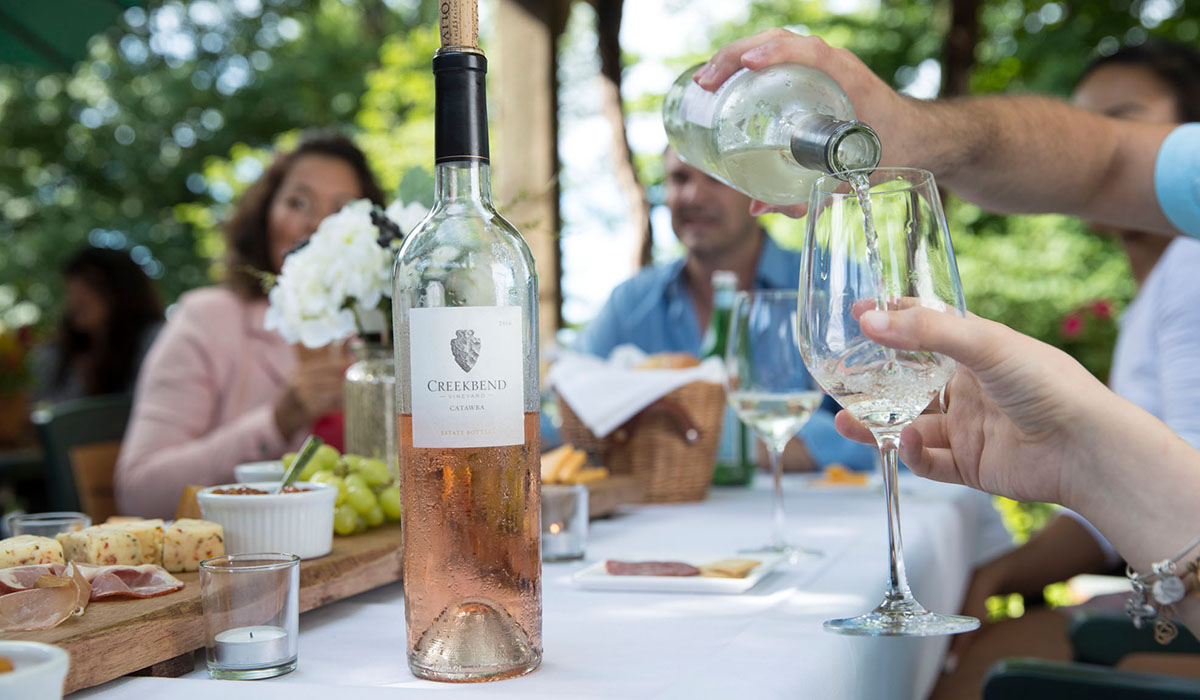 You're living here on the sweeter side of life, loving all of the fruity, sometimes bubbly, ever-luscious wines. Think Moscato and Catawba. As you pour another glass and get a back-up bottle chilling in the fridge, you wonder, "how can I make this moment even better?" Cheese. The answer is cheese.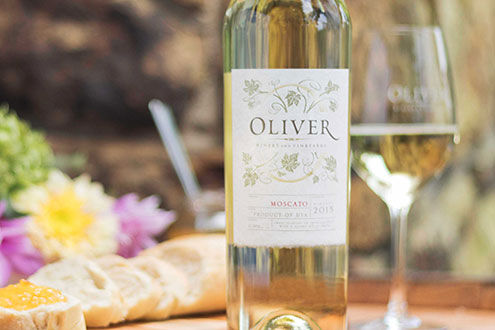 Moscato is defined by the Oxford dictionary as "a sweet Italian dessert wine," but at Oliver Winery, we know that it's much more than just dessert. It may surprise you to know that this lovely wine is one of the most popular white wines sold in the U.S.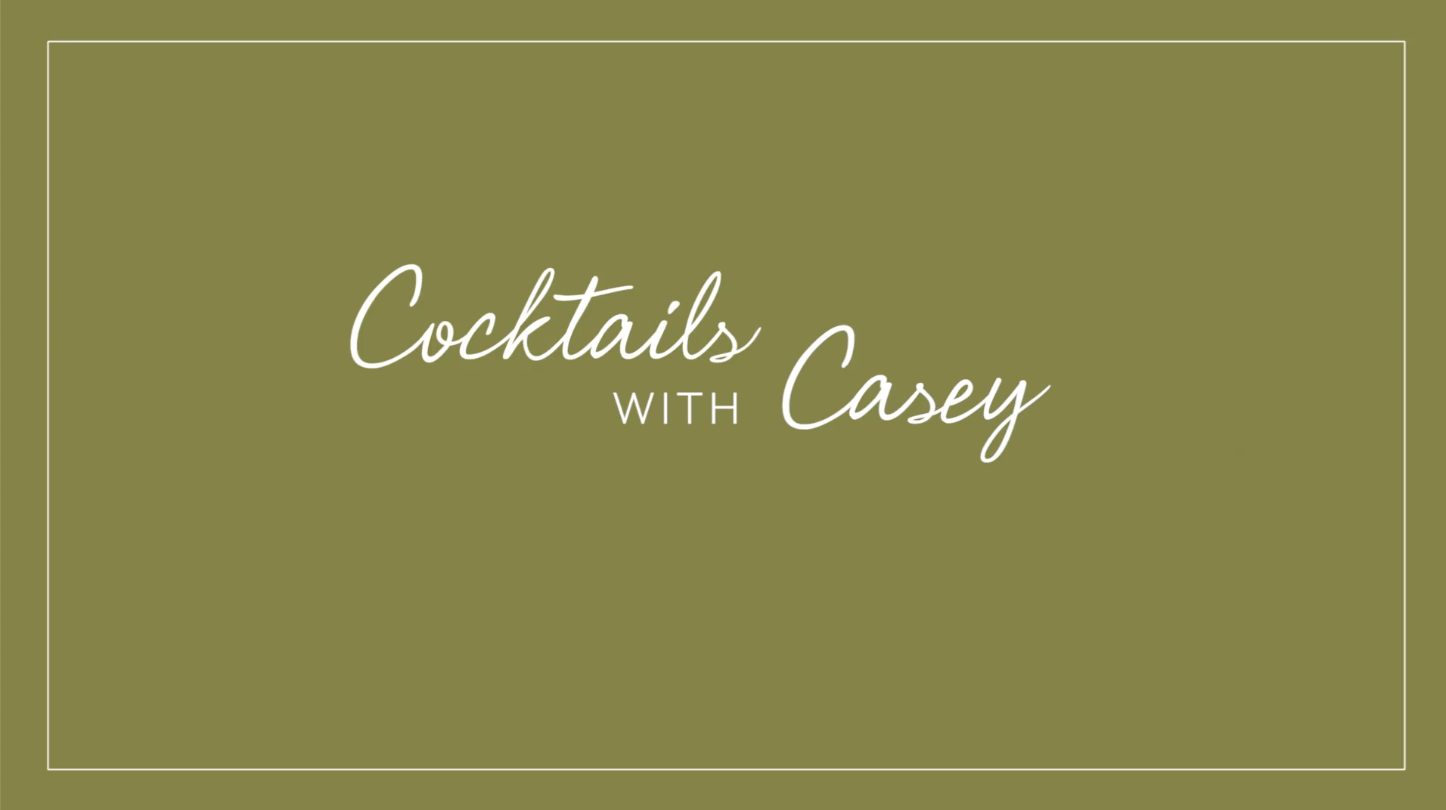 Look at you! You're one click away from making creative cocktails with everyone's favorite amateur bartender. Grab that hammer thingie and let's get to work!