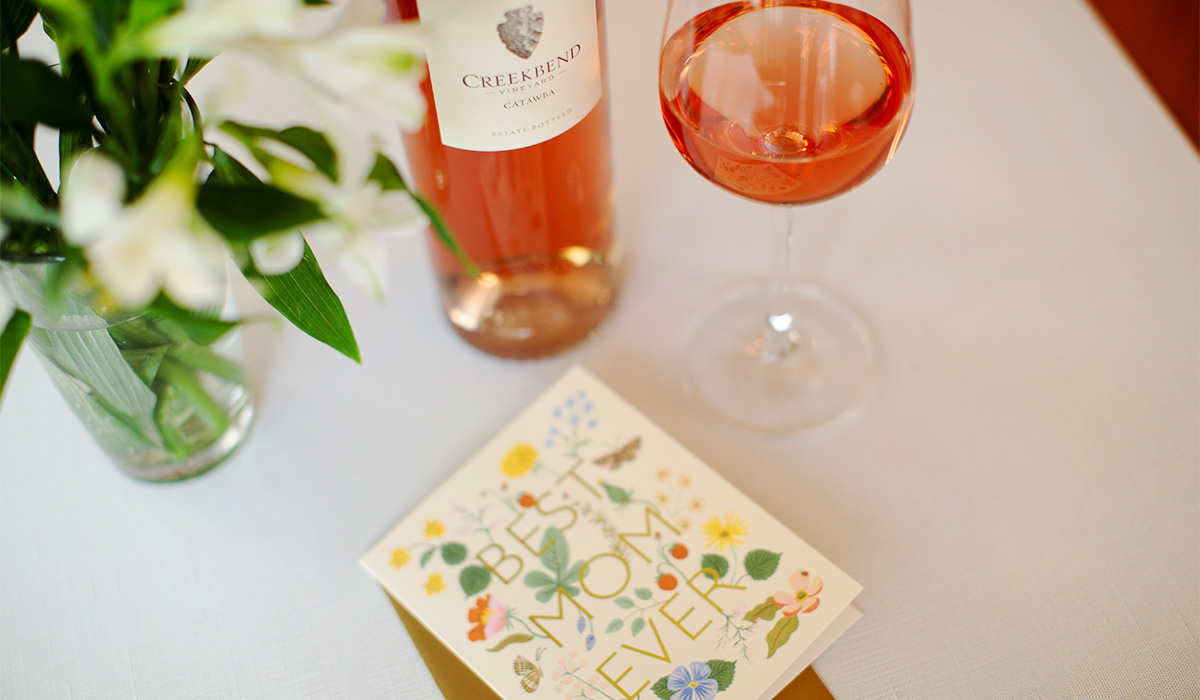 Ah, yes. The second Sunday in May is coming up. While it's easy to let Mother's Day sneak up on us, it's hard to forget the gratitude we hold towards the women who have poured love into our lives. If you're still in need of a gift, we've got you covered. And we've got a few ideas to make these special women feel extra celebrated.
1. If a brunch happens to be your tradition, try pouring a Mom-osa. Simple, bubbly, and delicious, this is an easy way to put a little sparkle in the day.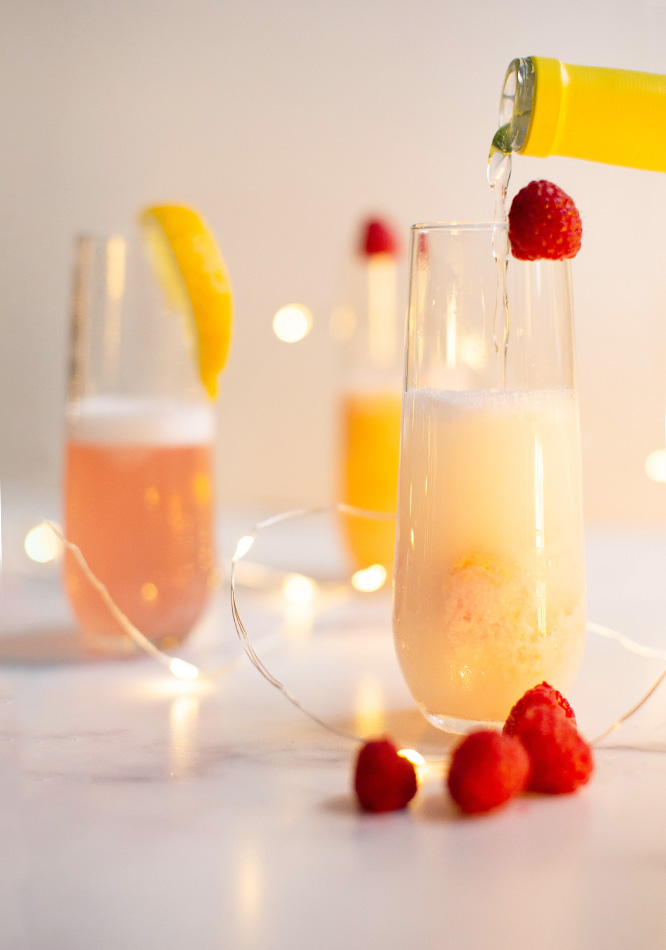 Sherbet Mom-osa's
2 small scoops Sherbet or Sorbet of choice
Oliver Real Fruit Moscato of choice.
1 oz vodka (optional)
Fresh fruit for garnish
Add four scoops of your choice of sherbet to your glass using a small cookie dough scoop. Add in vodka or fruit juice if desired. Top with Oliver Real Fruit Moscato. Add a garnish. Enjoy!
Recommended flavor pairings: Oliver Blueberry Moscato + lemon sherbet or Oliver Lemon Moscato + raspberry sherbet.
2. For the foodie, try this delicious recipe that lets wine shine in a new way. This Berry Blend Reduction goes perfectly with a brownie & ice cream.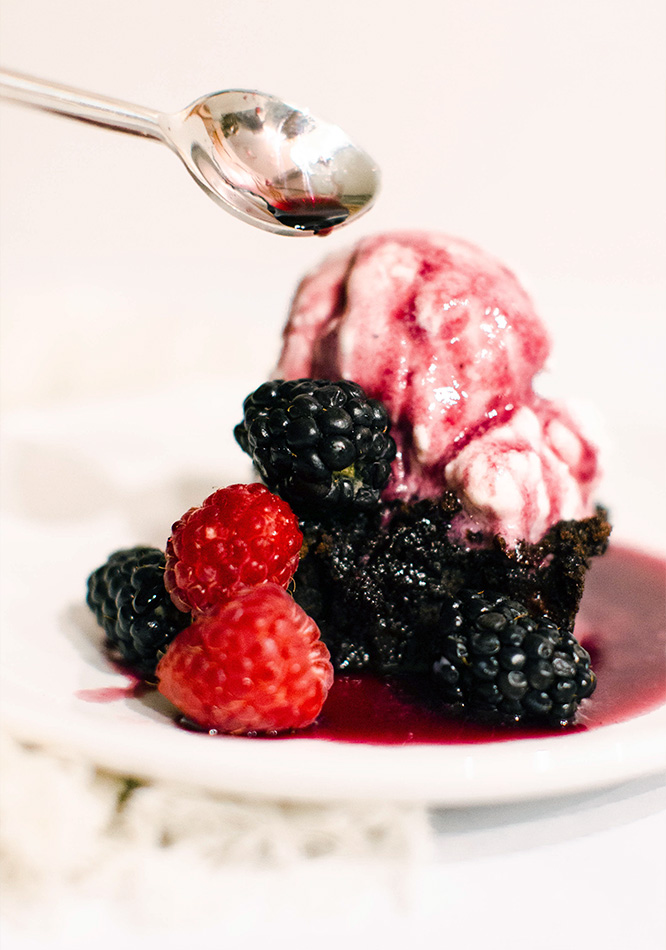 Berry Blend Reduction
1 cup Oliver Berry Blend wine
3 tablespoons sugar
1 cinnamon stick
½ tsp vanilla (optional)
Combine all ingredients in a small saucepan. Cook over medium-high heat, while stirring until sugar dissolves. Bring to a boil and cook for about fifteen minutes, or until reduced to about ½ cup. You can easily double the recipe, just add 5 minutes cooking time.
3. For a refreshing afternoon sipper, try Catawba Lemonade. A delicious spin on two classics, it's perfect for al fresco dining.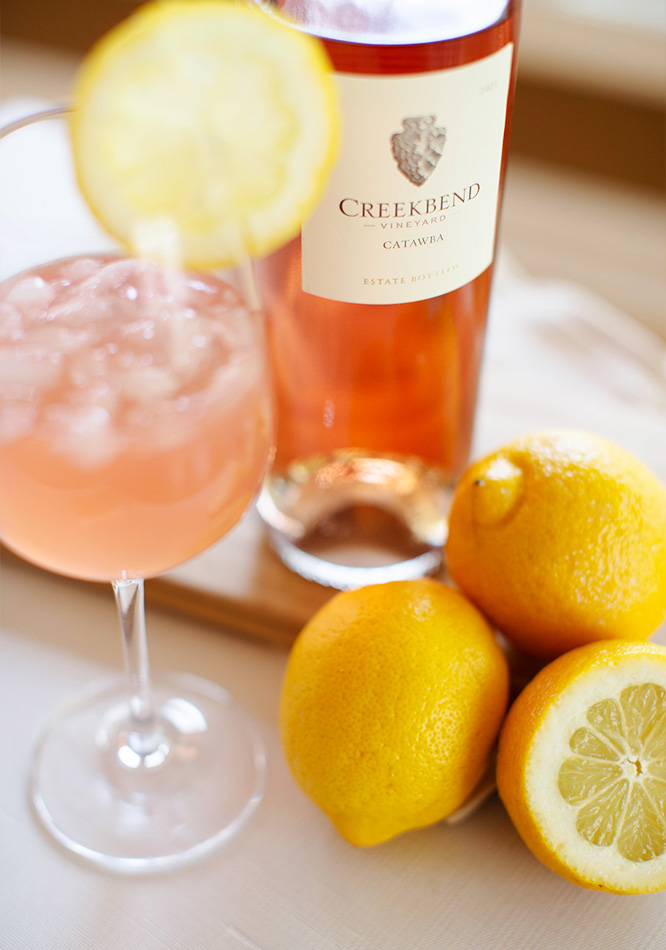 Catawba Lemonade
1 part lemonade
1 part Creekbend Catawba
Lemon, sliced
Ice
Combine lemonade & Catawba over ice. Garnish with a lemon wheel.
Cheers to mothers of all kinds for everything you do. Have a happy Mother's Day, and treat yourself to a sip of Oliver!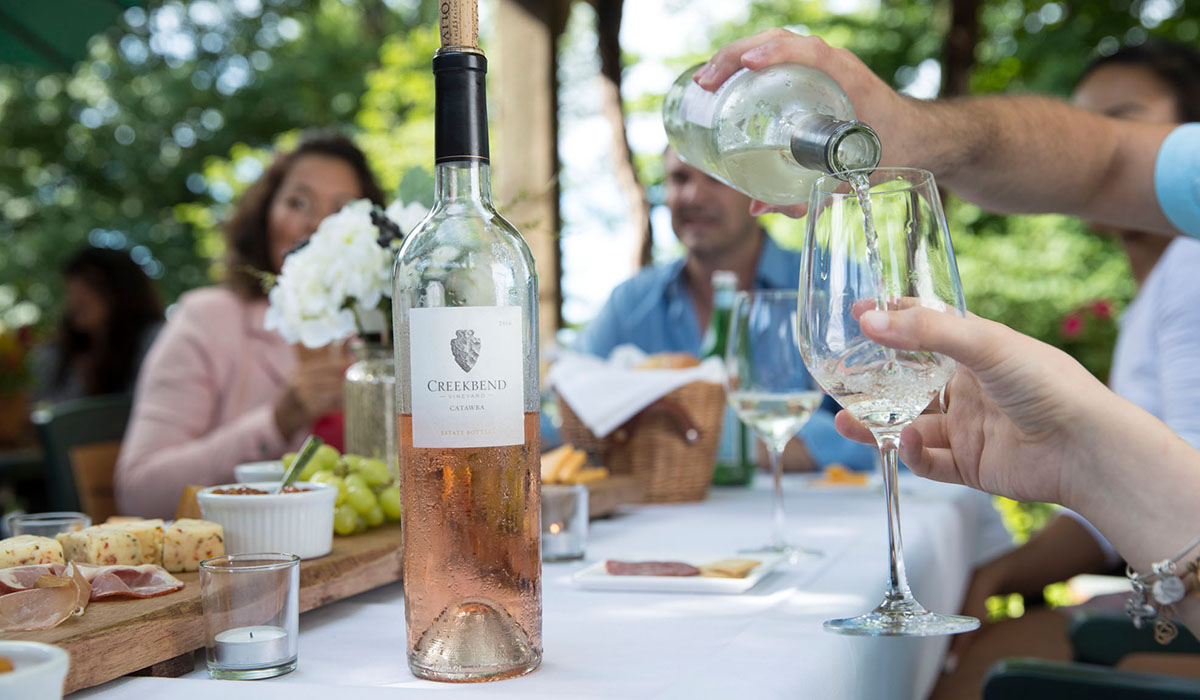 You're living here on the sweeter side of life, loving all of the fruity, sometimes bubbly, ever-luscious wines. Think Moscato and Catawba. As you pour another glass and get a back-up bottle chilling in the fridge, you wonder, "how can I make this moment even better?" Cheese. The answer is cheese.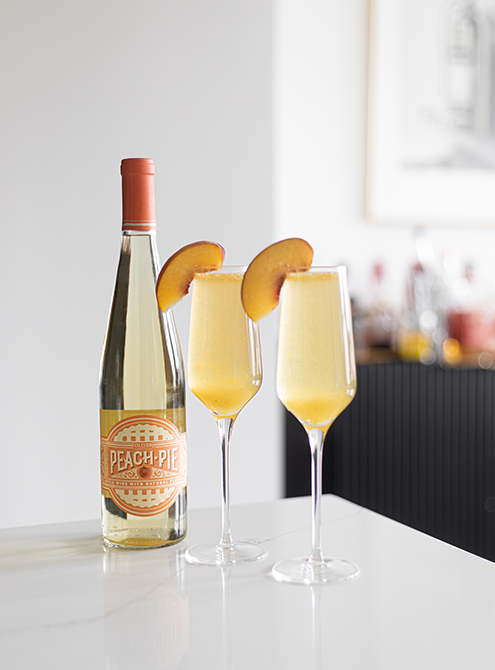 Oliver Peach Pie wine and fresh peach puree plus a bit of spritz combine to create the perfect, simple summer brunch cocktail.